It could have all been so different.
At the turn of the millennium, Kylie Minogue found herself in the pop wilderness.
In 1998, her experimental and personally fulfilling – but ultimately commercially underwhelming – Impossible Princess album failed to light up the charts in the way the Aussie star had become accustomed, and saw her dropped by her label, Deconstruction.
After languishing in the bargain bins, Kylie signed to a new label, Parlophone, in 1999, with both parties in agreement that a return to her pop roots was the way forward, and the search for a hit began.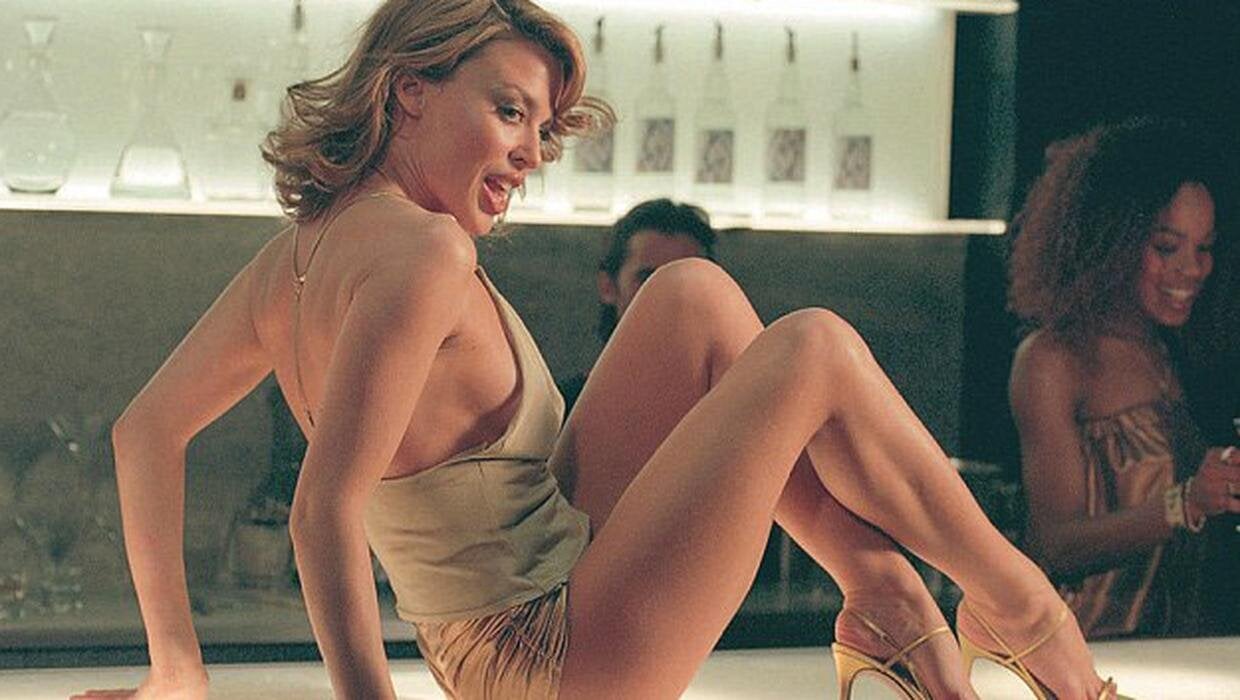 "She had been single-mindedly in pursuit of something that was going to be a stand-out, bash-it-out-the-park record," producer Mike Spencer reveals. "That was her target and that was my aim too."
Fresh from his chart success as a member of 90′s band Definition Of Sound and remixing one of Parlophone's other acts, Beverley Knight, Mike was tasked with helping to reinvent Kylie for a brand new decade.
"I was obsessed with having a number one in the millennium," he laughs. "I was consumed by it!"
Mike admits he jumped at the chance to work with Kylie, even though "she wasn't really on the map at that stage".
"It's a strange one because she was obviously at a weird point in her career," he says. "To my mind she remained an icon. She had a publication of just her photographs, and I remember looking at it at Christmas in 1999 and being reminded how iconic she was, even though her career had been on the back foot.
"There was no hesitation for me to do the record. It was kind of out of my lane so to speak, which is kind of why I was asked to do it. I wasn't a natural fit, I wasn't a big-shot producer at all."
"I was properly starstruck! I really was. I was going 'fucking hell, I'm meeting Kylie Minogue!'""
In January 2000, Mike was on a plane jetting off to Los Angeles to meet the icon he'd seen in that photographic book just days earlier.
"I flew out to LA really early, on the third or fourth of January and met her the following day in a restaurant on Sunset Boulevard near Ocean Way Studios, which is where we were working," Mike recalls.
"I was properly starstruck! I really was. I was going 'fucking hell, I'm meeting Kylie Minogue!' And of course she had no idea who I was."
Mike remembers that he and Kylie were on the same page from the off.
"As much as my determination to score a goal on the millennium [with a number one record], it was dwarfed by Kylie's gritty, single-minded determination to achieve the same goal," he says.
"Sometimes in music those kinds of convergent agendas can really be powerful. We were coming from such different perspectives and positions but we had one simple goal… and to make a great record, let's not forget. It was music-focussed.
"We were quite clear about the desire to really make a difference... for her to resume and regain the crown that she felt she should have. So we were both on a mission."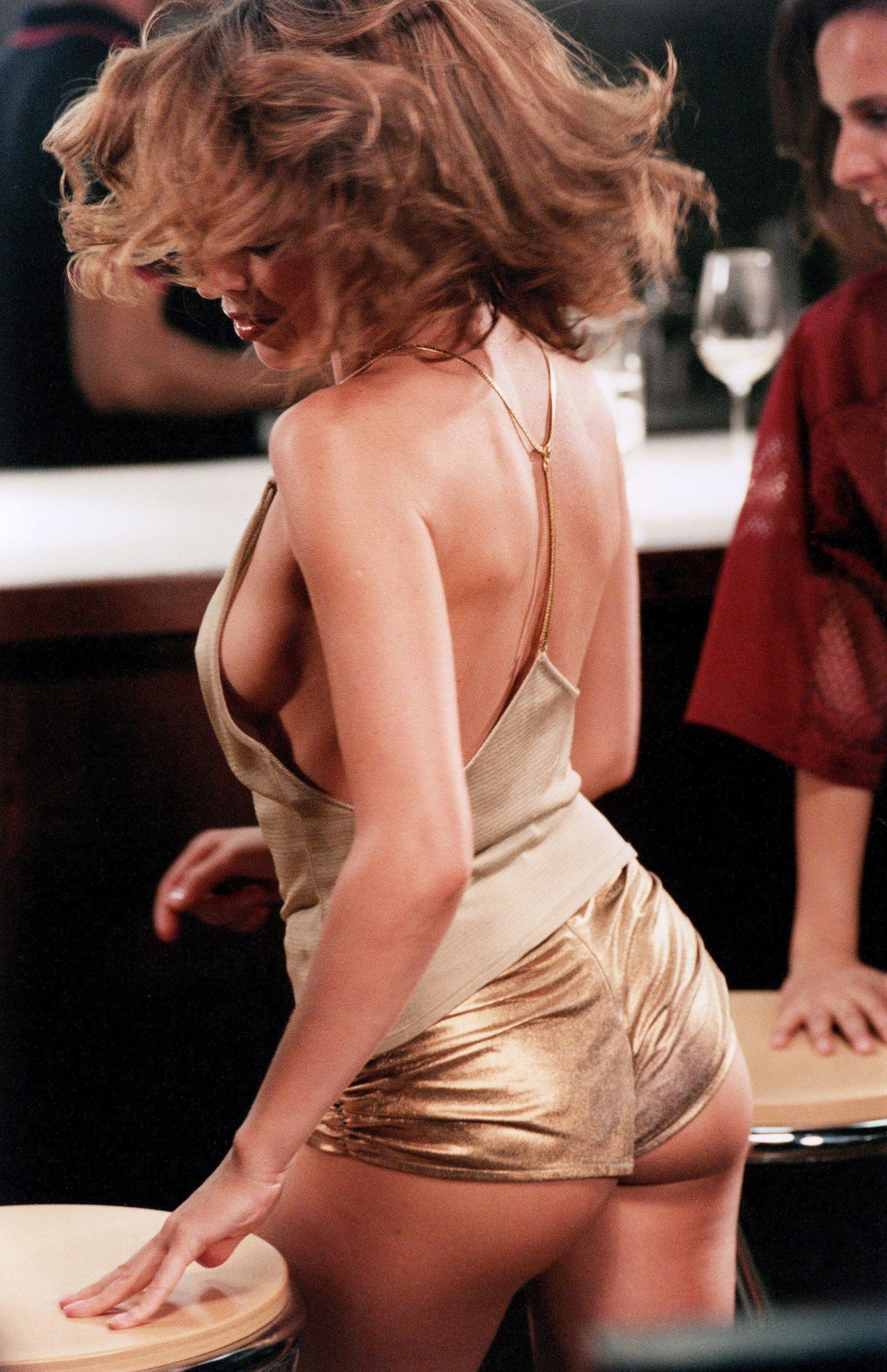 Once in the studio, Kylie's focus and commitment to the job in hand never wavered.
Mike explains: "Around that time it wasn't rare for the driver to stay outside the studio doors and the tour manager to be tapping his watch going 'your time's up, get the vocal down quickly'. I figured that's what she'd be, but she wasn't at all.
"And the more professional, experienced artists get the [singer/producer] dynamic, because they need your expertise, so she was very happy to defer to me on decisions as to whether she was singing out of tune or performance-based stuff.
"She'd keep going, there was no reticence about going at it again or doing more or working hard. She was single-minded and really focussed about what we needed to achieve."
At this point in her career, Kylie had over 10 years of studio experience under her belt, and according to Mike, it showed when they came to recording.
"She's a very able singer in the studio," he says. "I put mics in front of some people and after the first few takes you're going 'shit!'. That wasn't the case with her.
"Part of her determination was that she'd done the groundwork and she knew what she was doing and knew what she wanted. So yeah, consummately able, focussed and professional."
The result of those studio sessions was Spinning Around, which put Kylie squarely back on the dance floor and built on the success of the pure pop crafted by Stock, Aitken and Waterman that had made her a global star.
But Kylie 2000 was an altogether slinkier proposition, and Spinning Around was the perfect embodiment of – to quote the song itself – her new direction.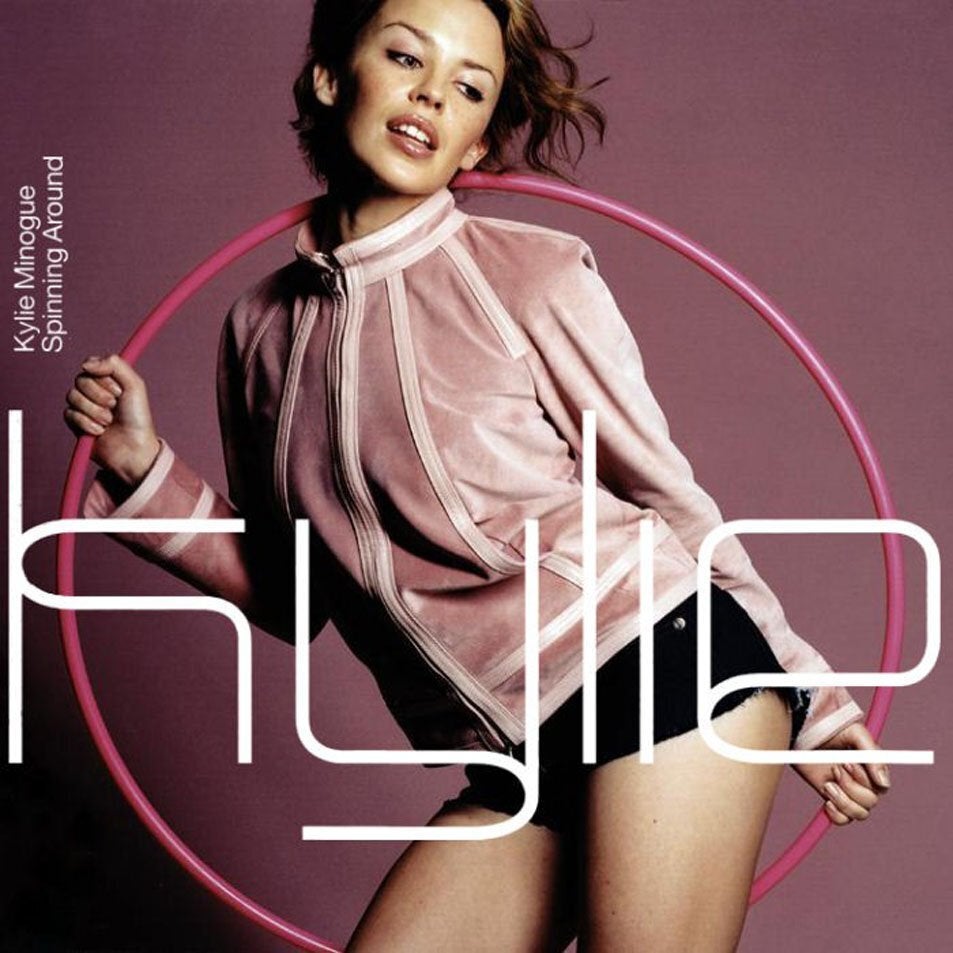 From the swirling string intro to the defiant lyrics about reinvention (something Kylie certainly knows a thing or two about), the song ended up sounding very different from the original demo, which was first intended for a never-released Paula Abdul album.
"The song in its original form was much slower," Mike reveals. "It was almost an R&B style, it came from that era. It was profoundly different. She did have an idea of what she wanted and felt like it needed to [sound] and I felt that too.
"But to get back into the mainframe would mean we were going to have to do something that had some risks attached. And it did."
"What I did was I went the other way," he says. "Submerged into the DNA of Spinning Around is a band. I recorded it as a band: real drums, real bass, real guitar. And then did it as more of a kind of funk, four-on-the-floor funk house. I was trying to throw it back the other way which seemed to make sense for Kylie as a comeback. And there would also be a sense of nostalgia and a kind of good time, hands in the air moment."
In fact, the direction of the single was so successful that it played a huge part in influencing the sound of its parent album, Light Years.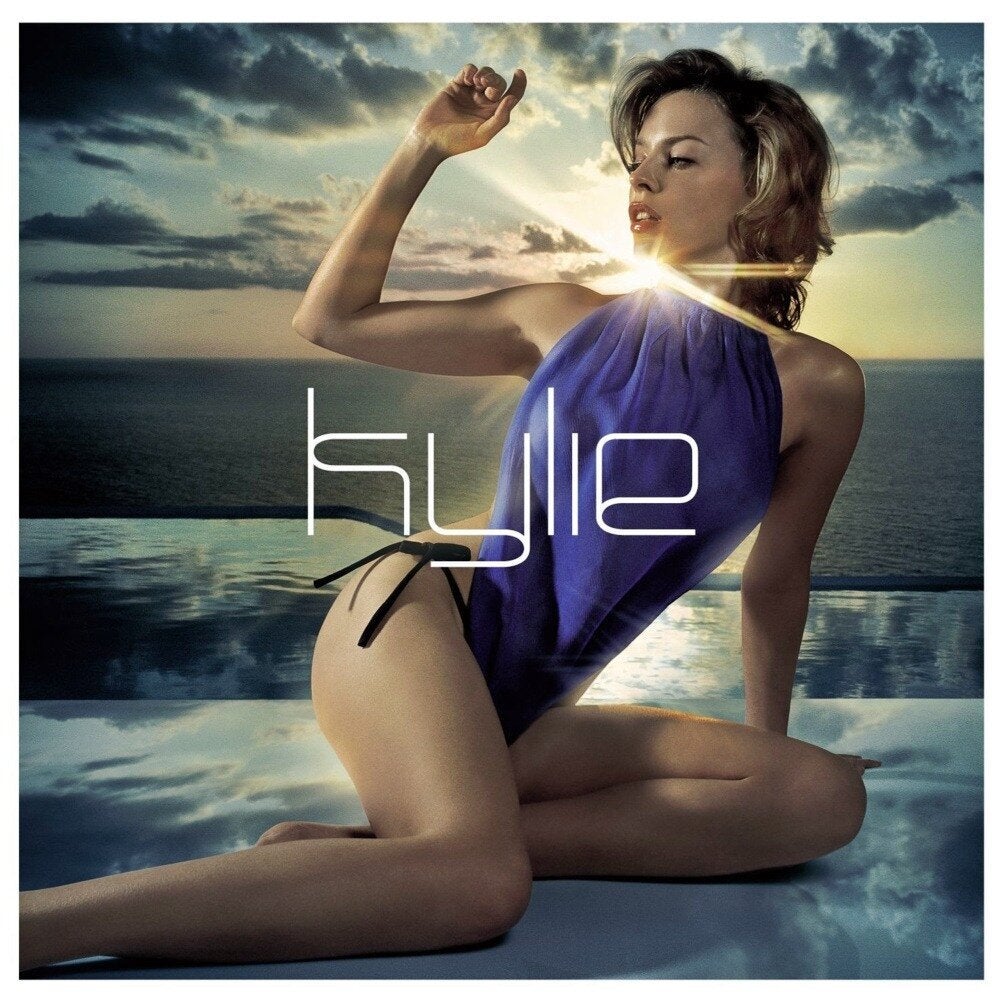 "I think part of the diversity of the music on [Light Years] was born not so much of a series of educated choices but rather the fact that it was evolving during the process," Mike says.
"That would have been her and the record company experimenting with a sound that hybridised what she'd been doing with Deconstruction with what she saw as her moving forward. Spinning Around cut across that.
"I reckon there would have been a lot of scrabbling around behind the scenes to bring that album in and probably change some aspects of the aesthetic to suit Spinning Around. I was given pretty much carte blanche to do what I felt was right.
"Sometimes when making a record or single I'm given a load of other surrounding tracks to give me an idea of what they're aiming for. It wasn't that I wasn't given that direction, rather they didn't want to box me in. It was more 'can you do something that would be a record in its own right?', and that's what we did."
Spinning Around was an instant chart success around the world when it was released in June 2000, and made Mike's – and Kylie's – dream of a number one hit come true, although Mike admits they both had a good feeling about it.
"I was pretty confident – very confident – that we were going to have a hit record."
"I'd go as far to say that prior to release I was confident that we would have a number one," he says.
"I think it would have been a quiet confidence [from Kylie]. None of this was ever celebratory because that's almost kind of jinxing something.
"One of the things about any creative endeavour that makes it so exciting is those moments in the studio when you think you've got a hit on your hands – and I've been wrong on numerous occasions! So it's not like I'm delusional enough to think that happens every time, it's a pretty rare occurrence
"I was pretty confident – very confident – that we were going to have a hit record."
And this was before the now iconic video – featuring a very famous pair of gold hot pants – had even been filmed. So what did Mike make of the now legendary video clip?
"I thought it was great,' he says. "It was actually part of her conviction and confidence and single mindedness to be what she was going to be. It further supported and reinforced this sense of 'I'm back'. It was a statement video.
"And again, there are risks attached to that. If you have something that doesn't work then suddenly everything's wrong with it. You've got a glitzy pop video, a glitzy pop record, a level of objectification in the video, you've got all sorts of problems that you would encounter if it didn't work, but it did and that was a risk that she was prepared to take."
That said, Mike admits that at the time he felt the video sometimes overshadowed what was a great pop record – and one that he had helmed.
"I felt sometimes the success of that record was unfairly attributed to the gold hotpants and the video,' he says. "It was part of it, part of her expression, part of who she is and who she was and what she was able to do, so I saw it as significant, but I wanted the record to stand up in its own right, and it does."
And how does he think Spinning Around fares, two decades since its release?
"I really thought the Fever album was great and Can't Get You Out Of My Head is a genius record. At the time I thought that eclipsed Spinning Around," Mike admits. "To be honest it did – it was a bigger record, it reached a bigger audience and it was part of her upward trajectory and confirmed her position at that point.
"I felt at the time it made my record… I question some of the things we see as a virtue now, like using real instruments and trying to combine throwing it back and looking forward at the same time. But now I can see that it does [stand the test of time] and I think it was a relevant record for her and in its own right."
He adds: "Inevitably when you're involved so closely with any creative output you're going to question it, regardless of [whether] it's a success. But I'm proud of the record."
And have there been any Kylie singles Mike wishes he'd had a hand in since Spinning Around?
"All The Lovers," he states. "Really love that song. But I think she's made lots of other records that I think are really good."
This interview has been edited for length and clarity.