The Labour leadership has suffered humiliation in Parliament after more than 100 of its MPs refused to back its own motion calling for the UK to withdraw support for the Saudi-led coalition involved in the Yemen civil war.
Labour's Shadow Defence Secretary Emily Thornberry championed the motion in the Commons - but it was defeated by 283 votes to 193.
It means 102 Labour MPs abstained or were not around to vote - a highly unusual number for a so-called Opposition day debate - which represents around half of the Parliamentary Labour Party.
One Labour MP told HuffPost UK it was a "shambles" to lose and then have the rival Government motion approved without a vote.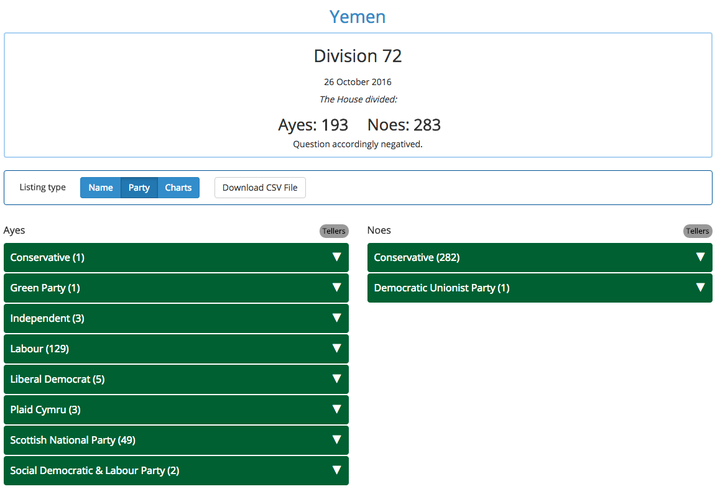 Throughout the debate, Thornberry was interrupted by her own MPs expressing disquiet with the motion.
Their unease stems, it appears, not from a refusal to want to do anything to end the conflict that has resulted in famine and thousands, more that the proposal would not lead to fewer casualties - and that the Labour leadership was over-reaching in its intentions.
The motion called for support to be withdrawn from the Saudi coalition until an independent UN investigation had examined whether the Saudi bombing campaign was in breach of international humanitarian law.
The motion did not explicitly call for a suspension of UK arms sales.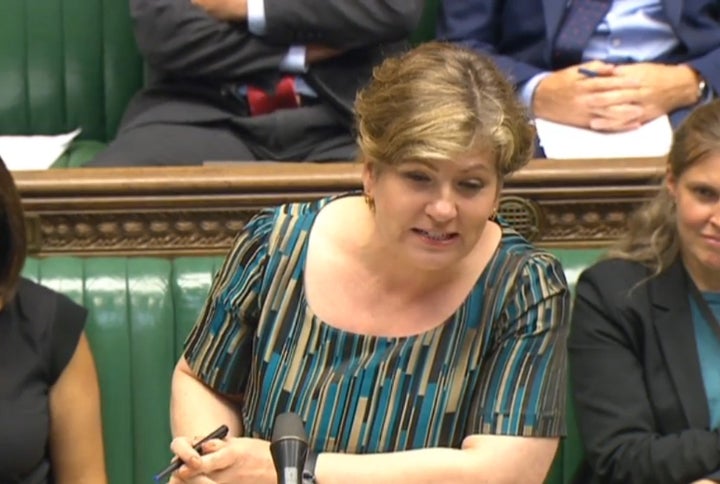 Ahead of the vote, Labour MP John Woodcock warned of needing to balance the need to "champion measures that could genuinely ease this horrendous situation" against those that "fall in with anti-West posturing that would have a tragic, opposite effect".
In the Commons, he said the coalition is focused on training Saudis to be better able to be in compliance with international humanitarian law.
He said withdrawing support for the coalition would "make it very hard for many of us to vote for" the motion.
Labour's Toby Perkins said: "There is much in the motion that I agree with, but I fear it is ultimately undermined by the abandonment of our commitment to the UN Security Council resolution, and I fear that while it may make us feel better, it will not make the situation on the ground better."
Foreign Secretary Boris Johnson rejected calls for an end to arms sales to Saudi Arabia, warning it would "at a stroke eliminate this country's positive ability to exercise our moderating, diplomatic and political influence on a crisis where there are massive UK interests at stake".