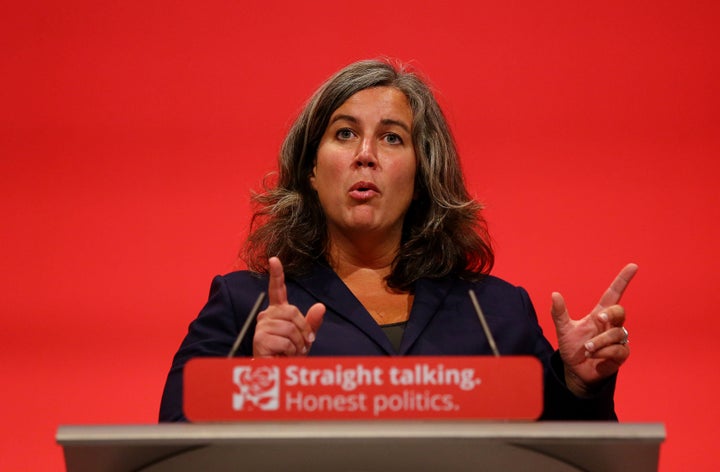 Labour has been accused of trying to "take away" democracy after party chiefs decided to cut a local branch out of choosing its next MP.
A by-election will be held on June 14 in Lewisham East after the incumbent Labour MP Heidi Alexander decided to quit the Commons to take a job in City Hall working for Sadiq Khan.
The party has a huge 21,000 majority in the south London constituency and whoever clinches the Labour nomination is all but certain to be elected to parliament.
Members of the party's ruling National Executive Committee (NEC) met today to agree the selection meeting will take place on Wednesday May 16.
But the local party wants the shortlist of candidates to be drawn up locally.
Ian McKenzie, the chair of the Lewisham East Constituency Labour Party (CLP), wrote to local members last night to accuse the NEC of trying to "take away our party democracy".
He demanded to know what the "rush" was to select a candidate given how safe a Labour seat it is.
"Without consulting a single member of the Lewisham East Labour Party, the Officers' Group of the National Executive is meeting at 10.30am tomorrow to decide the selection process for who replaces Heidi Alexander as our MP, a position someone could hold for decades," he wrote.
"Good luck having your say if you are a shift worker, nurse on duty in the NHS, or a local member of the FBU working at the fire station.
"The [Lewisham] Executive Committee thinks that the shortlist should be developed locally and members should have more than six days' notice of the most important decision this seat will make for a generation."
The frontrunner to clinch the nomination is seen to be Phyll Opoku-Gyimah, who is backed by senior allies of Jeremy Corbyn.
Known as 'Lady Phyll' to her friends, the trade union official and co-founder of UK Black Pride told HuffPost UK yesterday her decision to turn down an MBE has been vindicated by the government's treatment of the Windrush generation.
MP for the area since 2010, Alexander came under consistent criticism from the vocal Momentum and left-wing activists in her seat who celebrated the departure of a "right-wing PLP linchpin".
Other possible contenders for the Lewisham East seat include local councillors Brenda Dacres and Sakina Sheikh, as well as Claudia Webbe, a NEC member.