Jeremy Corbyn was challenged on Wednesday morning over the abuse faced by women in the Labour Party.
The Labour leader was taking part in a leadership debate with his challenger Owen Smith and was asked by one audience member why the abuse of MPs and others was "still happening" despite his claims to want it to stop.
"When women in particular come out to you with stories of abuse, the way you respond is to say, 'well I've been abused too', but it's different as a man, you can't say that," Corbyn was told.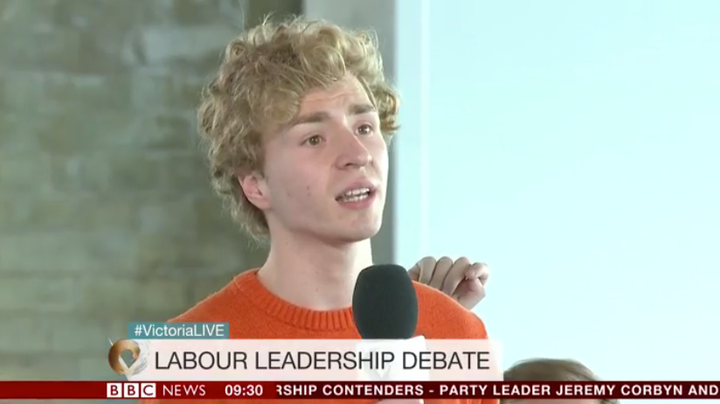 Corbyn said abuse was "totally unacceptable in any form". Asked by BBC presenter Victoria Derbyshire why he had told The Observer people should "ignore" attacks, he said:
"No. I said personal abuse I ignore because I'm not prepared to respond to the level of personal abuse I receive so far as anyone else is concerned I think the should report it, they should have it investigated and it should be closed down."
Asked by the Observer on Sunday if he thought abuse within the party had increased, he told the newspaper:
"No. I am not sure it has. I know that I have received more abuse than I ever use to. But then maybe I'm better known these days. But I receive more abuse than anybody else. The best way of dealing with abuse is: ignore it.

"But MPs are saying they are on the receiving end of abuse and they can't ignore it."
"I hear the sort of empty rhetoric about it being kinder gentler politics, well this never happened under Ed Miliband," she said.
"I would like to see some action. I would like to see the calling out some of the very worst ringleaders.
She added: "I'd like to see them not inciting it, I'd like to see the not standing on platforms and encouraging the sort of action where crowds of people turn up outside MPs offices and stop what is actually our job."
Smith told the leadership debate audience today that Corbyn had not "stamped down on it hard enough" when it MPs and other members were abused.
In a sign of how bitter the Labour leadership contest has become, another audience member told the candidates she "would feel more comfortable going to a Conservative conference as a Labour supporter than going to the Labour conference saying I'm an Owen Smith supporter".
She said: "I definitely felt that just because I didn't support Jeremy or I wasn't a massive supporter of Jeremy at the time that I was somehow different from other people and there was just so much going on at all these conferences that sometimes I don't feel comfortable going to large groups of Labour members."
Popular in the Community