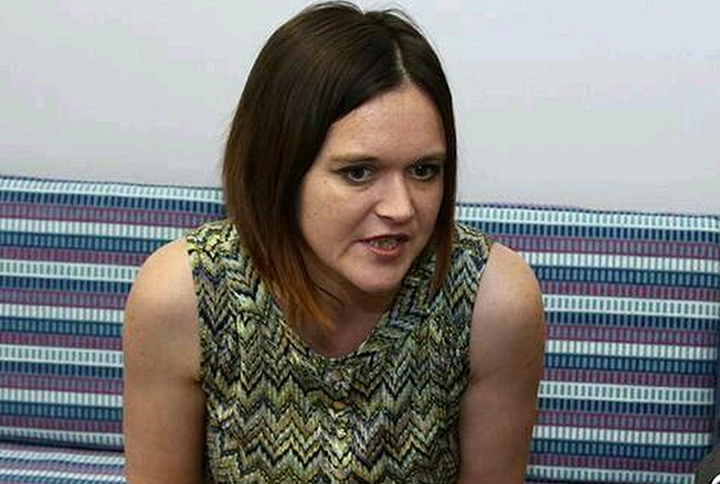 Labour is engulfed in a fresh anti-Semitism storm today after refusing to expel a member who claimed Adolf Hitler might be a "Zionist God" and Jews have "big noses".
Vicki Kirby was investigated by the party in 2014 over posting a number of anti-Semitic comments on Twitter – but only suspended from the party and not kicked out by Labour.
This morning, the Guido Fawkes blog revealed that not only was Ms Kirby still active in the party, she had been appointed vice-chairman of Labour's Woking branch.
Yet despite a number of MPs expressing their shock at Ms Kirby being back in the fold, Labour is refusing to boot her out.
The controversy comes as the party holds an internal investigation into claims of anti-Semitism at the Oxford University Labour Club.
This afternoon, a Labour spokeswoman told the PoliticsHome website: "Vicky Kirby was suspended from the Labour party following comments on social media in 2014.
"Following her resignation as a parliamentary candidate she received a warning from the NEC on her future conduct and the suspension was then lifted. If new evidence comes to light, the Labour Party will review that evidence and make sure the rules of the Party are upheld."
The statement was met with incredulity by Labour MP Wes Streeting, who is currently at an International conference on tackling anti-Semitism in Germany.
A number of other Twitter users took to the social network to announce they were leaving Labour as a result of Ms Kirby keeping her place in the party.
Last week Labour was forced to expel an activist who claimed the world needed to confront the "Jewish question."
"The fact that Israel can commit absolutely heinous crimes against the Palestinians," Downing said.
"It adds up to something very material. And that is the number of millionaires and billionaires of zionist persuasion which in the American ruling class and within European classes in general it is their economic and political power that leads to ridiculous situations," Downing added.
Neil asked: "Isn't that very reminiscent of what the Nazis said in Germany in the 1930s? That there were these rich Jews controlling the german economy?
Downing replied: "Indeed no."