Labour MP Naz Shah has demanded an investigation into the death of a Bradford beauty therapist in Pakistan.
Samia Shahid died earlier this month while visiting relatives in northern Punjab.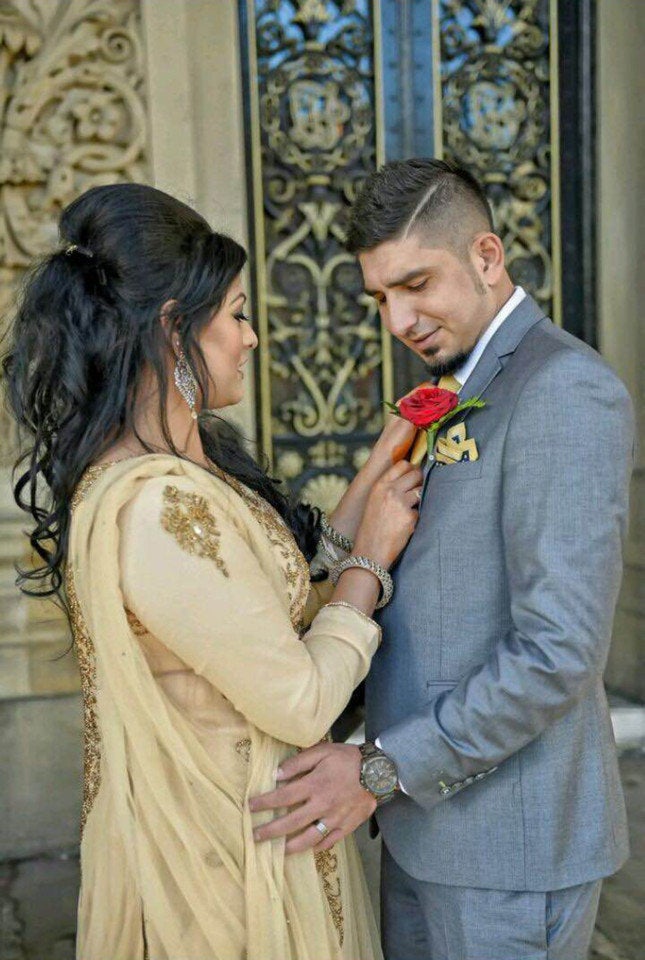 Kazam, who was Shahid's second husband, claims his wife's family had always been opposed to their relationship. Shahid's first husband was a cousin from their village in Pakistan.
Meanwhile Bradford MP Shah, who was herself forced into an arranged marriage at the age of just 15, has written to Pakistani prime minister Nawaz Sharif imploring him to intervene. She has also demanded that Shahid's body is exhumed and an independent autopsy is carried out.
"This case does fit that classic picture and circumstances of 'honour killing'," says Shah in excerpts of the letter published by Pakistan Daily The News.
She added: "As a women's rights activist and an elected member of the British Parliament this leaves me with a huge responsibility. A responsibility which I take very seriously. If this is true, we must ensure justice is done for Samia and we must ensure this never happens again.
"This idea that you can take your daughter to Pakistan and kill her as you can literally get away with it must be eradicated. There is no honour in killing. It is an evil which we must rid our communities of."
Speaking to the Huffington Post UK, Shah said: "It's very important that we raise the profile of 'honour' crime and we have these conversations. This was a young British girl who had been brought up in Bradford. It isn't the first case and it won't be the last."
Citing the Muslim Women's Network UK as a source of support for women who are being forced into unwanted marriages, Shah added: "It's our birthright to live a life without stress and to make our own choices. Our choices might not fit perfectly with our cultures, but that does not give anyone the right to blackmail you, to pressure you, to hurt you and most definitely not to kill you.
"We need to explore the point that when it is about a man it is to do with honour, and with a woman it becomes shame."
Kazam has flown from his home in Dubai to liaise with police. While an inquiry is underway, no arrests have been made.
He told The Guardian: "I am sure my wife is killed by the family. She was healthy. And she had no disease. I believe she was killed because her parents were not happy with our marriage."
The family have strongly denied the claims as "lies and allegations".
A witness statement by Shahid's father Mohammed Shahid, seen by the newspaper refers to his daughter's husband as her cousin, not Kazam. The newspaper also claims to have also seen a copy of Shahid and Kazam's British marriage certificate.
Mohammad Aqeel Abbas, the station house officer for Jhelum district which is investigating the case, said a post-mortem examination was carried out immediately after Shahid died and that there were no visible signs of injuries or violence on her body. It did not give a cause of death, though this will be released following a forensics report next week, it is claimed.
A senior Pakistani lawyer told The Telegraph the accused party/ parties should have automatically been arrested after Kazam filed his report.
A West Yorkshire Police spokesman said: "A report was made… last week regarding the alleged death of a 28-year-old woman from Bradford in Pakistan.
"Following this report officers engaged with the Foreign and Commonwealth Office, who have since confirmed her death.
"Enquiries are now continuing with the relevant authorities to establish the cause."
An FCO spokesman said: "We are providing support to the family of a British national who has died in Pakistan, and are in contact with the local authorities to seek further information."
Pakistan's independent Human Rights Commission says nearly 1,100 women were killed in the country last year by relatives who believed they had dishonoured their families.
A further 900 women suffered sexual violence and nearly 800 took or tried to take their own lives.
The UN states over 5,000 'honour killings' are reported annually worldwide, though this is believed to be an underestimation as many are never reported because of the 'shame' they would bring upon the family. No cases are registered, no bodies are found and no investigations take place.
Relatives - fathers, brothers, husbands and even mothers - who believe the woman in question has inflicted shame and dishonour upon them, almost always carry out the executions.
They are deeply rooted in patriarchal and conservative cultures where the 'honour' of the family is measured by the obediance, chastity and morality of its women.