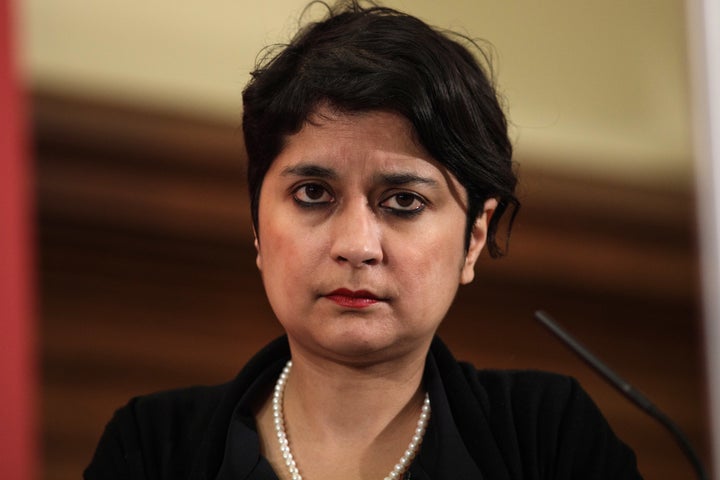 Labour MPs were divided after controversial peer Shami Chakrabarti said Labour was softening its stance on prisons.
The Shadow Attorney General told BBC Radio 4 the party had dropped out of "the arms race" to increase the prison population.
"Labour is not in the arms race", she said, adding that the numbers behind bars had doubled over her lifetime.
"I wouldn't have joined this Labour party if I didn't think there was an opportunity to reflect on what's been going on for the last quarter century."
Shadow Home Secretary Diane Abbott tweeted her support of the interview, but Labour MPs Steve McCabe and John Spellar accused the peer of abandoning the party's "tough" stance on crime.
McCabe tweeted "what is Shami Chakrabarti signalling? Lab voters don't want soft line on crime."
Spellar called the interview a "car crash".
"Shami Chakrabarti unilaterally abandons Labour's policy of 'tough on crime, tough on the causes of crime'", he said.
Other Labour members also tweeted their disapproval of the interview:
Labour leader Jeremy Corbyn has been vocal about his belief that the justice system should be rehabilitative, not punishment-focused.
In 2014, he told MPs: "societies that obsess solely about punishment often end up with large prison populations and a very high rate of reoffending."
Popular in the Community