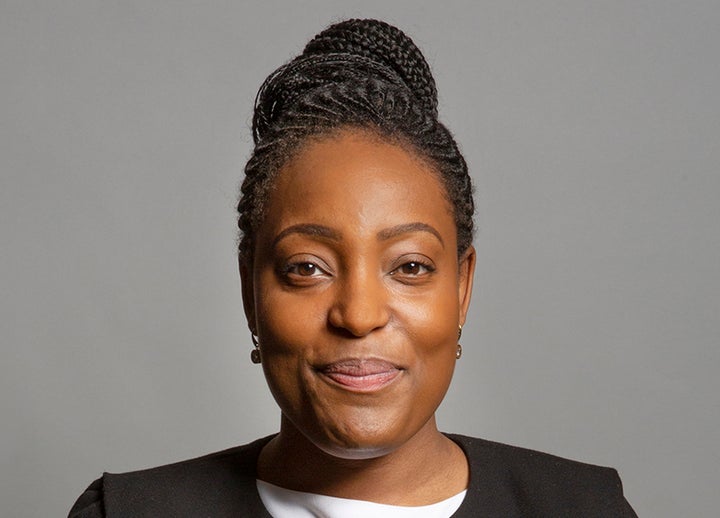 Labour's new shadow women's minister has waded into the row over a university academic accused of transphobia, saying she is "greatly concerned" by Kathleen Stock's role in the group LGB Alliance.
Taiwo Owatemi, who was recently appointed to the frontbench role, said in a letter to a Coventry-based women's group that LGB Alliance — of which Stock is a trustee — "should be rejected by all those who believe in equality".
Stock, a philosophy professor at Sussex University, recently revealed she had been advised to hire bodyguards following calls from students for her to be sacked over her opposition to gender self-identification and support for single-sex spaces.
She said she has been forced to move her teaching solely online over threats to her safety — a development that has been criticised by the university's vice chancellor Adam Tickell, who said staff had an "untrammelled right to say and believe what they think".
Tickell's statement was, however, criticised by the Sussex branch of the University and College Union (UCU), which said he had not upheld the dignity and respect of trans students and staff by issuing his support for Stock.
And in a letter to campaign group Women Coventry posted online, Owatemi – who represents Coventry North West – indicated support for the union, which also urged the university's management to "take a clear and strong stance against transphobia at Sussex".
"While I am not familiar with Professor Stock's philosophical writings, I am greatly concerned by her work as trustee for the LGB Alliance Group," Owatemi wrote.
"My predecessor as shadow minister for women and equalities, Charlotte Nichols MP, was highly critical of their activities, and I share their position.
"LGB Alliance — whose application for charitable status was opposed by over 50 LGBT+ groups, as well as politicians from all parties — should be rejected by all those who believe in equality."
Owatemi listed her objections to LGB Alliance — which has been accused of excluding trans people — in the letter, including its apparent opposition to reform of the Gender Recognition Act, LGBT inclusive education and "rejection" of non-binary people, among other things.
"Every single one of these stances is diametrically opposed to my beliefs and the positions of my party," she said.
"I note that an appeal against their charitable status is due to take place next year, and I will be monitoring the case with keen interest."
Following Stock's revelations, Tickell issued a statement in which he said he was "really concerned that we have masked protesters putting up posters calling for the sacking of somebody for exercising her right to articulate her views".
Stock also received the support of a group of 700 academics from the GC Academia Network, who said they said they were "outraged at the campaign of sustained abuse to which she [Stock] has been subjected for years".
In response to the letter, LGB Alliance trustee Malcolm Clark accused Owatemi of "misrepresenting" the group.
Owatemi said: "I was clear in this letter that I was not passing judgement on Professor Stock's academic work, and did not call for action to be taken against her."