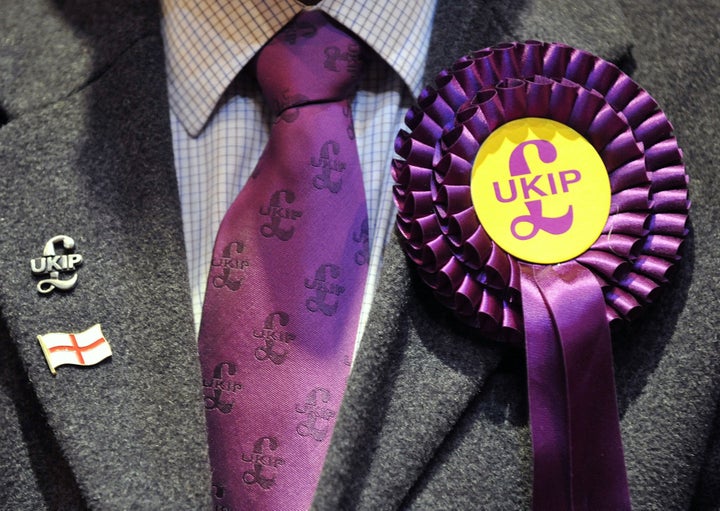 Labour needs to start talking to people with "racist views" if it wants to defeat Ukip, a Hope Not Hate activist claimed today.
Speaking at fringe event at Labour's conference in Liverpool today, John Page insisted the only way for the party to reclaim working class communities was to go out of its comfort zone.
In a meeting chaired by Stoke-on-Trent North MP Ruth Smeeth, Page won applause from activists as he spelt out how to win back voters who had switched to Ukip.
The anti-EU party, now led by Diane James, won 3.8million votes at the last election and finished second in 120 constituencies – many in traditional Labour voting areas.
Speaking today, Page said: "If we want to win in these communities and I'm thinking about places like Rotherham, like Dudley, like Merthyr Tydfil, like Thurrock, we need to start off with a discussion with people who hold racist views.
"It's no good saying to ourselves we are going to go out and find the people who are anti-racist and we are going to have a little meeting or a little rally or put up a banner saying 'refugees welcome here' because in some of these communities refugees are not welcome, in fact, refugees are held to be the problem."
He added: "We cannot deal with the racism that is growing in some of these communities by myth-busting by being smarter than people, by trumping them with facts, we have to do something very different.
"We have to distinguish between the hard racists who are actually off-the-spectrum, and those people who are not inherently racist but have adopted racist views and narratives, what I would refer to as 'I'm not racist but…' Those are the people that we need to engage with."
The meeting was also addressed by Hope Not Hate chief Nick Lowles, who claimed it was wrong for a growing number of Labour MPs to call for an end to freedom of movement.
In the past week, Rachel Reeves, Emma Reynolds, Jonathan Reynolds and Steven Kinnock have all said freedom of movement must be axed in any Brexit deal with the EU.
Speaking this afternoon, Lowles said: "I think that's morally, politically and tactically wrong."