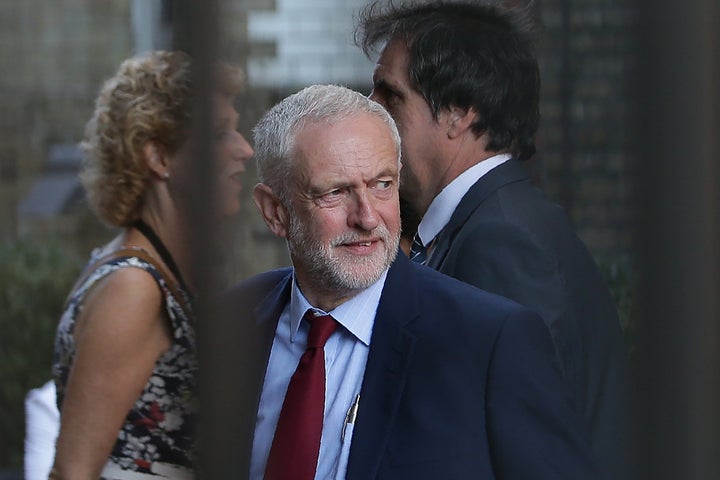 The Advertising Standards Authority (ASA) has ruled the Labour Party must stop promising new members the right to vote in its leadership elections.
Following 56 complaints to the ASA, the Labour party agreed to change or withdraw adverts suggesting new sign-ups could vote in the upcoming elections.
A spokesperson for Jeremy for Labour said:
"The Advertising Standards Authority have agreed with Jeremy Corbyn, and hundreds of thousands of Labour members, that it was unfair for Labour's National Executive Committee to ignore advertising on the Labour Party website that showed new members get to vote in leadership elections.
"It remains deeply unfair that 130,000 members were promised a vote in leadership elections when they joined, but had it removed arbitrarily. We said at the time that spending Labour members' money on court cases to disenfranchise new members was not right, not fair, and did not reflect the welcoming spirit of our movement."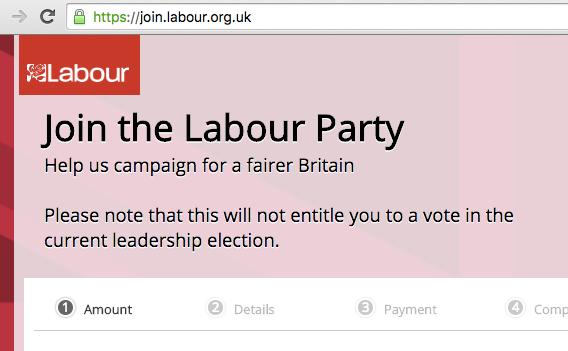 Now only those who have been members since before January 2016 can cast a ballot in the party's upcoming leadership election. Others had the chance to pay an additional £25 to become a "registered supporter", but were only able to do so for a period of three days in July.
More than 100,000 people joined Labour since the EU referendum vote.
"Thank you for contacting the ASA and for your patience whilst we assessed your concerns.
We can require that an advertiser remove or amend an ad that breaches the UK Code of Non-broadcast Advertising Practice, Sales Promotion and Direct Marketing by, for example, being likely to cause serious or widespread offence, being materially misleading or risking causing significant harm. In this case, we note that the Labour Party has already removed any reference to all members being able to vote in the upcoming Leadership ballot (without paying additional fees).
As a non-statutory organisation, our main sanction lies in ensuring that misleading ads are removed or amended. We must be mindful of our resources and ensure we deal with all complaints proportionately. We are committed to providing a fair, consistent and accessible service for all of our customers, and we have to balance this by ensuring that our work is undertaken in an efficient and effective manner.
However, we do note that Labour's original ads are likely to have breached our Code, so we wrote to them to let them know about this likely breach and to request their assurance that future advertising make clear the cost involved in joining the Labour Party, and to what that entitles consumers to. They have now provided this assurance.
Now we've resolved your complaint, basic information including the advertisers' name and where the ad appeared will be published on our website, www.asa.org.uk.
Thank you for taking the time and trouble to write to us. If you'd like some more information about what we do and the action we've taken against advertisers who break the code, please have a look on our website."
Related