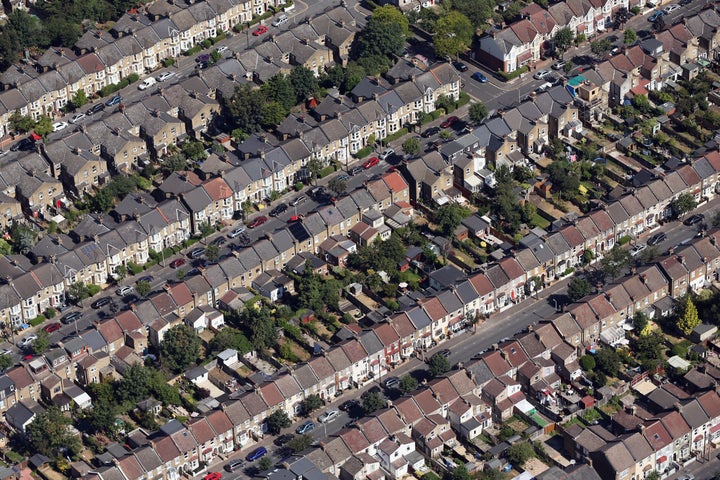 Landowners pocketed a staggering £13bn in profit last year simply for securing planning permission while a housing crisis continues to grip the nation.
Research by the Centre for Progressive Policy and the National Housing Federation has unmasked how land-holders are raising massive sums simply for being a proprietor.
Agricultural land now becomes 275 times more expensive once it receives planning permission, even before a single home is built. This is a huge uplift from just two years ago when planning permission increased the value of farmland by around 100 times.
It means proprietors are effectively sitting on a goldmine once planners green-light development on a site they own.
The CPP and NHF report found landowners' combined profits were more than the global profits of Amazon, McDonald's and Coca Cola combined and has increased by £4bn over the course of two years to reach £13bn.
Theresa May is due to announce that £2bn of Government funds will be directed towards housing associations to give them long-term certainty they need to build homes.
But the NHF and CPP say a radical overhaul is needed so some land sales profits can be captured and ploughed into the public purse for new affordable housing and infrastructure, such as roads.
David Orr, chief executive of the NHF, said: "This research shows the astronomical sums that landowners have been able to pocket, before they even build a single new home. At the same time, the numbers of people in desperate need of social housing is sky rocketing - we have to build 90,000 new homes for social rent every year to meet this need.
"In the face of a disastrous housing crisis, it is clear that the broken housing market is simply not delivering. What's more, the way we buy and sell land is the key cause. Now, we need a fundamental rethink to tackle this fundamental problem."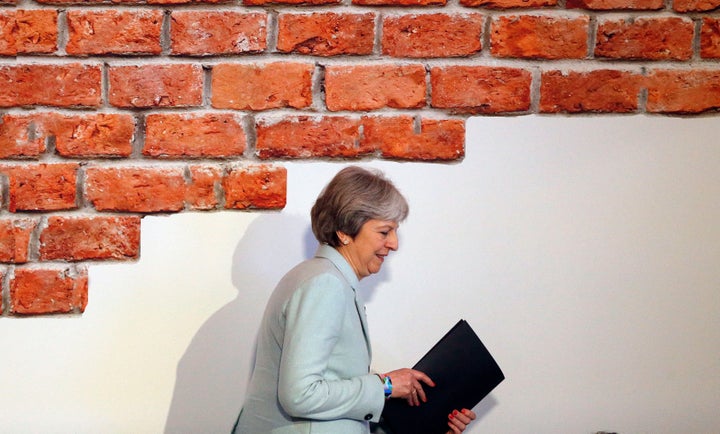 It comes as house prices and demand for social homes soar, with housing associations trying to build council housing for poorer families increasingly outbid on land by private developers.
May, who will address the National Housing Federation Summit in London on Wednesday, said the £2bn will be separate to the £9bn of public funding put toward the existing affordable homes programme until 2022.
She will also focus on ending what she calls the "stigma" attached to social housing, claiming some view tenants are "not second-rate citizens".
The PM will say: "Some residents feel marginalised and overlooked, and are ashamed to share the fact that their home belongs to a housing association or local authority.
"On the outside, many people in society - including too many politicians - continue to look down on social housing and, by extension, the people who call it their home."
Gavin Smart, deputy chief executive of the Chartered Institute of Housing, said recognition of the social housing sector from the PM was welcome, and added: "But, as the Prime Minister recognises in her speech, it's crucial that government investment helps housing associations to build the right kind of homes at the right prices.
"In practice this means building more homes at the lowest social rents – which is often the only truly affordable option for people on lower incomes."
Polly Neate, chief executive of the charity Shelter, said: "There are over a million households on social housing waiting lists, and yet last year we built the lowest number of social homes at any point since the Second World War.
"This is why it's good to see the Prime Minister today indicating the government is starting to get serious about correcting this historic failure.
"This must be the start and not the end. What we need now is more social homes actually being built as well as a big shift in attitude to start viewing social housing as a right for hard pressed families across the country."
Labour also hit out at the Government plans.
John Healey, Shadow Housing Secretary, said: "Theresa May's promises fall far short of what's needed.
"The reality is spending on new affordable homes has been slashed so the number of new social rented homes built last year fell to the lowest level since records began."
The English housing survey 2016/17 reported that 3.9 million households, approximately nine million people, lived in the social rented sector - which was 17% of households in the country.
The survey added 10% rented from housing associations and 7% from local authorities.
By contrast, 20% of households were private rented and 63% owner-occupied.
Related