In a few days time, ticketholders will descend upon one of the most-celebrated events on the UK festival calendar, when Latitude kicks off in Suffolk's Henham Park.
This time around, the festival will play host to a eclectic bunch of music acts and DJs, as well as comedians, writers, theatre groups and performance artists.
With so much on offer, you'd be forgiven for feeling a tad bit overwhelmed by the line-up, so here's our rundown of the 10 acts not to be missed…
1. Father John Misty
Father John Misty's third album, 'I Love You, Honeybear', won praise from fans and critics alike - and if you want to see him in the UK this year, this is your only chance.
2. Christine And The Queens
French singer-songwriter Héloïse Letissier, who goes by the stage name Christine And The Queens, has been signed to an independent label since 2012, but 2016 looks set to be her year.
Fresh off the back of her UK tour announcement, she'll be taking to the stage and performing hits including 'Christine' and 'Here' on the BBC Radio 6 Music stage.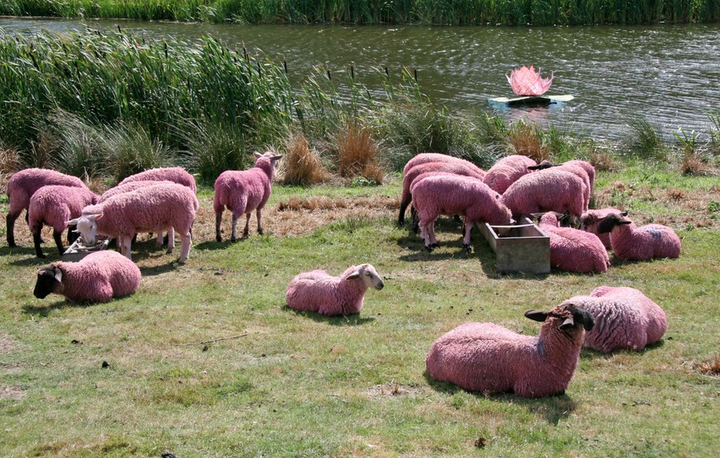 OK, so *technically* they aren't an act or comedian, but you should definitely look out for them anyway.
Claire Elise Boucher, who is better known as Grimes, is tasked with headlining the BBC Radio 6 Music stage on Friday (15 July) night. And if you're deliberating about what to do with your first proper evening at the festival, then don't forget that NME named her 2015 release 'Art Angels' as their Album Of The Year for a reason.
5.
Rob Auton: The Sleep Show
Anyone who's had the pleasure of seeing Rob before will know that his absurd brand of stand-up and poetry is exactly what the country needs right now. Helpfully, his new show is described as being "suitable for anybody who is tired, has slept, or has seen someone sleeping".
You may well recognise this Danish popstar's vocals from Major Lazer's chart-topper 'Lean On', but check out her set on Sunday to find out why her solo material is well worth checking out.
7. Adam Buxton in conversation with Louis Theroux
The two film-makers will give fans a rare insight into the making of their works, sharing clips and previously-unknown insights.
8. Maya Angelou: And I Still Rise
Or, if you'd rather sit down to watch a film, check out this award-winning documentary, about the celebrated poet and activist's life.
Londoners The Big Moon have gone from strength to strength since releasing their debut single last year. Expect, in London In Stereo's words, " one hell of a good time for everyone".
10. Marcus Brigstocke Presents 'Prince Fest'
Don't worry, we're not over the death of Prince yet and neither is Marcus Brigstocke, who has gathered together a series if stars who will perform 'Purple Rain' in order.
The winner will then decide which charity gets donations given during the show.
See the full Latitude line-up here.
Related