'Lewis' star Laurence Fox has lost his temper with an audience member during a play in London, eventually calling him a "c***" and storming off stage.
Laurence is currently performing at the Park Theatre in London, where he takes the role of Charles De Gaulle, in the play 'The Patriotic Traitor'.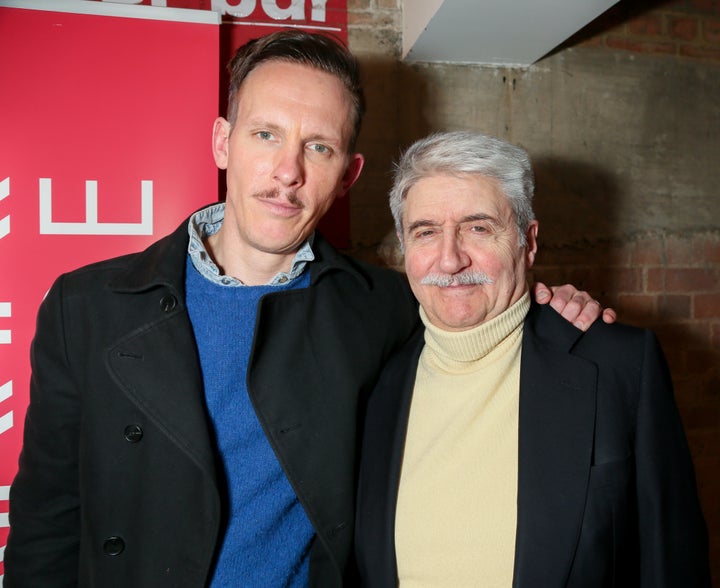 But one audience member obviously wasn't appreciative enough, and by the end of the play Laurence had had enough of his interjections.
"I won't bother telling you the story because this c*** in the front row has ruined it for everybody," he is reported to have told the audience, before exiting the stage and failing to emerge for his final bow.
On Twitter later, he responded to one fan's appreciation of the "cunning stunt", saying, "He was a cunning stunt wasn't he? Apologies for my being a cunning stunt as well ... So glad you liked it."
He has since apologised to the rest of the audience, during an interview on Radio 4's Today programme, where he said: "Can I just start by apologising to the other 199 people in the theatre for my use of language.
"It was a very emotional part of the play and I was very upset about it and am upset about how I behaved."
And last year, he was equally displeased with the tenant in the house he shares with wife, actress Billie Piper, who hadn't brushed out the chimney before leaving. Laurence blasted the unfortunate lease-taker in a series of tweets.
He even got upset with our humble selves during an interview in 2014 for referring to his wife's former career as a singer. "She's an ACTRESS," he said, straight-faced. "I don't think she'd take kindly to that description." Whoops - sorry, Laurence. However, judging by this week's latest, it seems we got off lightly.
A spokesman for the Finsbury Park venue told the Evening Standard: "Park Theatre takes the welfare of its performers, staff and patrons very seriously.
"We are investigating the incident, and have no further comment at this time."
Laurence is currently co-starring with Tom Conti in 'The Patriotic Traitor'. Penned by 'Yes Minister' co-writer Jonathan Lynn, it explores the relationship between French statesman Charles De Gaulle, and Philippe Petain, formerly close friends, who ended up on opposite sides during World War II.