Leomie Anderson has launched a range of clothing designed to empower young women.
The London-born model, who has walked the runway for Victoria's Secret and Yeezy, hopes the line of T-shirts will send the message that it's "cool to say no".
Her, aptly named, 'Consent Collection' includes slogans like "Lol Nah" and "You Tried".
"When I went to an all girls school in south London, I spoke to a group of students about the pressures they faced and a big one was peer pressure to do things they were not comfortable with," she said.
"I wanted to spread the message and reclaim the word 'no' for women and used phrases that women would use to express that."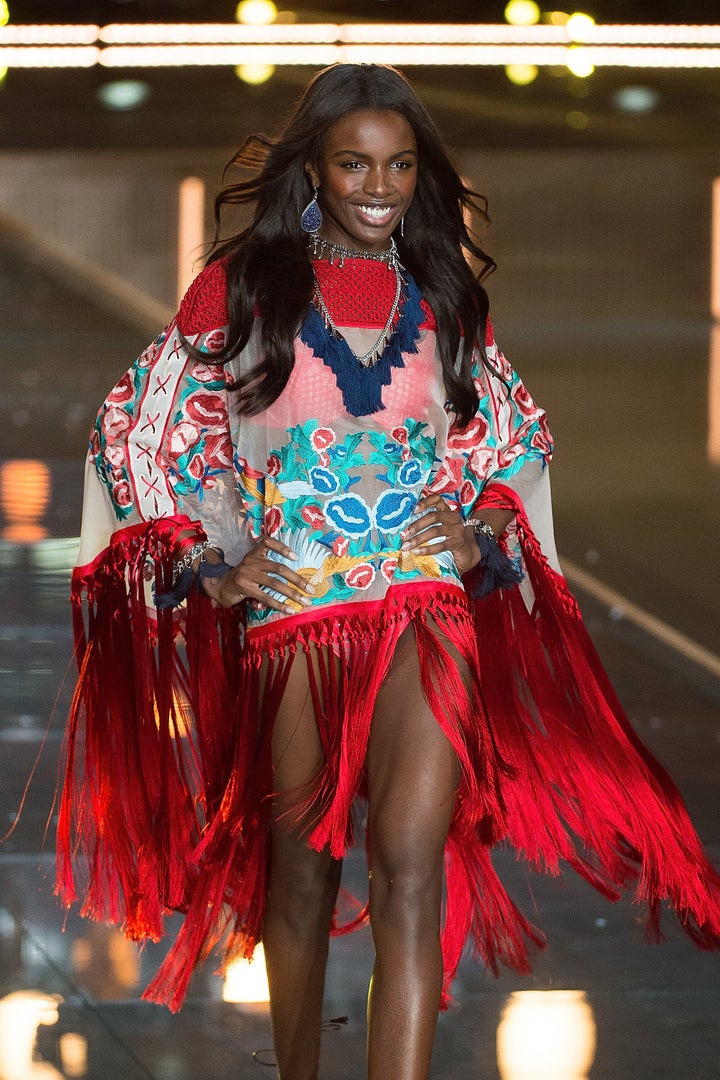 Speaking to BuzzFeed, Anderson said that the three slogans chosen for the T-shirts were "different ways you can say no to a situation you don't feel comfortable with".
On Instagram, she shared a snap of her wearing the 'Error.jpg' design, showing how it can be used as a response to unwanted attempts at sexting.
Anderson broached the topic of sexting between schoolchildren in her blog, urging young fans not to feel pressured into sending naked photos of themselves.
"It's a decision that takes a second to agree to, but also only a second to be shared with others who you haven't consented to seeing it," she wrote.
"Sometimes you believe you can trust this person with these private images and videos but you should ask yourself 'why does he need this in his possession?'
"I want you to know that if he/she doesn't want to accept your 'no' then he/she doesn't respect you or your voice, so why should they be entitled to your body in any way, shape, form or snapchat?"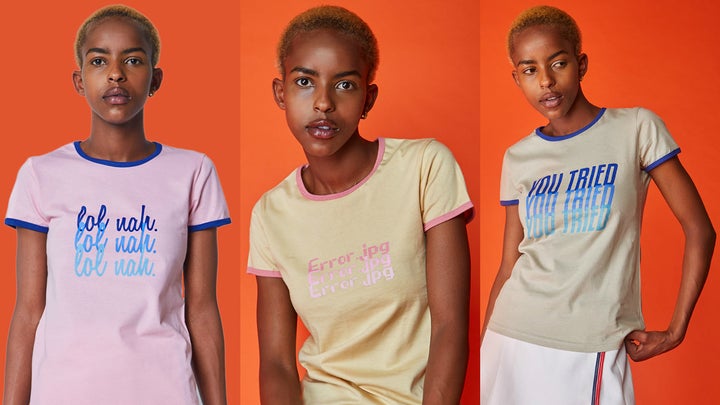 The 'Consent Collection' is available to buy for £22 each from Anderson's website LAPP (Leomie Anderson the Project the Purpose), which also publishes essays by young women.
Want to see more? Check out the whole lookbook in our gallery below: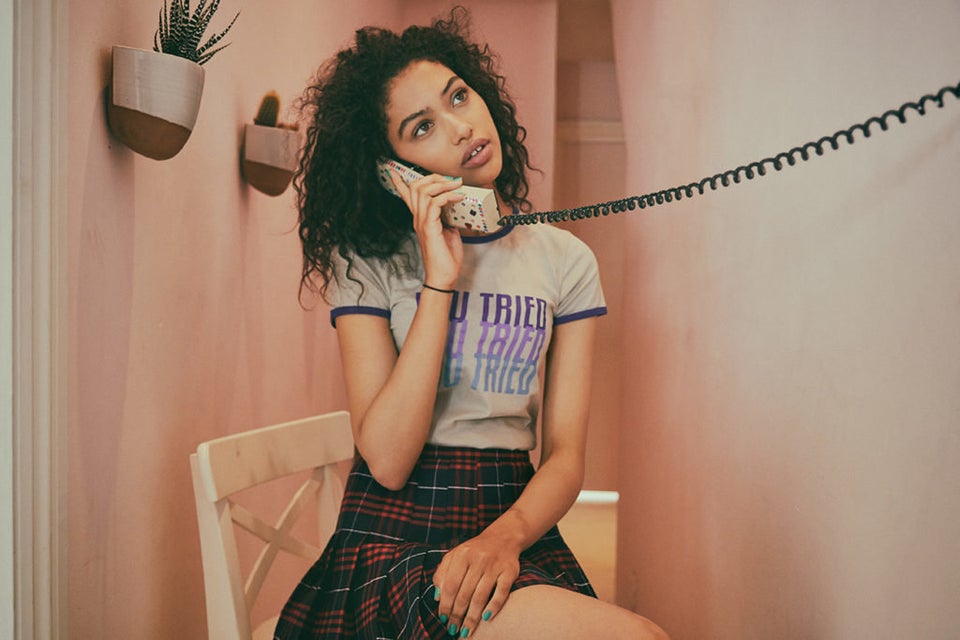 The Consent Collection by LAPP