Almost three quarters (74%) of LGBT+ people in the UK still feel the need to lie about their sexuality or gender identity, new research suggests.
The survey of also found that 77% of people felt uncomfortable being their true self in public, compared to just 23% of the general population.
What's more, while 75% of LGBT+ people were out to all their friends, only 50% were out to all their colleagues.
The research, conducted by Pride in London in partnership with Quadrangle and Populus, paints a concerning picture.
Worryingly, more than half (59%) of LGBT+ people involved in the study had felt threatened by other people's attitudes and behaviours towards them, compared with 16% of the wider population.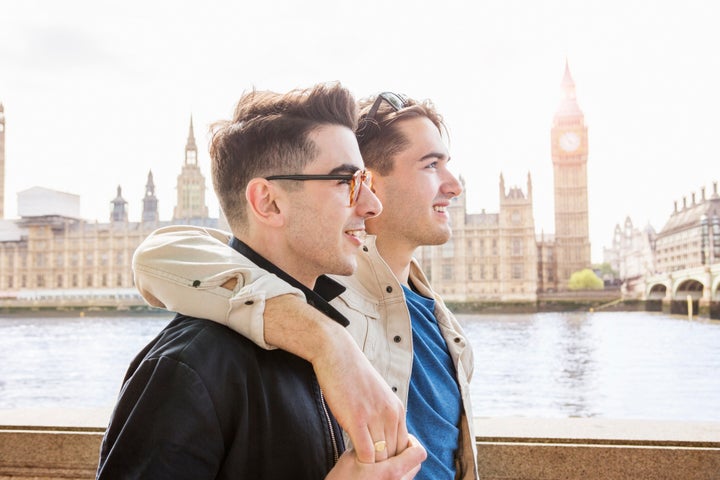 Plus while only 5% of the general population think twice about holding a partner's hand in public, 30% of LGBT+ respondents were uncomfortable with this, rising to 41% of gay men.
Olly Pike, creator of Pop'n'Olly, an LGBT+ educational resource for children, parents and teachers, said he's surprised by the survey results considering the "milestones we have achieved in recent years such as marriage equality".
He believes fear is the most dominant factor preventing LGBT+ people from living confidently as themselves.
"Fear of rejection from family and friends. Fear of being viewed differently at work or school. Fear for of being verbally or physically assaulted by strangers who know nothing about us," he told The Huffington Post UK.
"Perhaps even fear of ourself as we think about what society will label us as.
"It's this fear that can cause us to 'check' ourselves, 'check' that we are not appearing 'too gay'. 'Check' that it's ok to hold hands as long as no one can see us."
Pike said he is always overjoyed when he sees two men or women holding hands in public.
"It actually makes me want to high five them for showing the world that they are in love, and it makes me wish that I will one day be like them and not feel so sheepish about something so innocent as holding another boys hand," he said.
He believes education is key to ensuring LGBT+ people "walk freely with whoever we love".
"We need to teach younger generations now that despite our differences, we are equal and that everyone regardless of gender, race, ability or sexual orientation must all be respected," he said.
"If we can familiarise younger generations with LGBT+ people, i.e. teach about family diversity and introduce gay characters via children's books and animations, then I think that we will be looking at a much brighter, more accepting future."
Writer Rebecca Mayoll told us she's also surprised by the survey results but understands that "it is easy for people within the LGBT community to feel insecure about expressing their identity when that leads them to scrutinisation and, in my experience, stereotyping".
"I for one hate to be boxed in by another persons perception of me," she added.
"The world is changing, people are becoming more open and more accepting every single day yet old habits die hard and hiding who you are becomes an instinctual reaction for people who have felt persecuted in the past."
She believes time is the only thing that will solve the problem.
"When the LGBT community has had enough support to be able to realise that they are not odd, not less deserving and certainly not wrong they be able to move forward," she said.
In contrast, journalism student Kadie Eve said the study findings do not surprise her at all.
"Being from a rural area I'm very used to people hiding their sexuality and gender to avoid bullying and harassment," she said.
"In order to solve the problem we need to teach people, especially at young ages, that discrimination is not okay and to accept people for who they are. Inclusivity will save lives."
Commenting on the survey findings, chair of Pride in London, Michael Salter-Church said the figures show "the striking reason why Pride is still as important as ever".
"People in Britain who are LGBT+ still face the need to filter their true selves, and hide affection to their loved ones. At its heart, Pride in London is a community led movement that recognises the struggles and successes of everyone in our community," he said.
Marketing director of Pride in London, and deputy chair at Quadrangle Research, Alison Camps, added: "As well as changing laws we need to change hearts and minds. Pride in London gives us an incredible day to celebrate who we are, and give people the confidence to be proud.
"This is what this year's campaign #nofilter is all about. We will recognise those people who must live life under a filter, fight for them, and celebrate a day of #nofilter."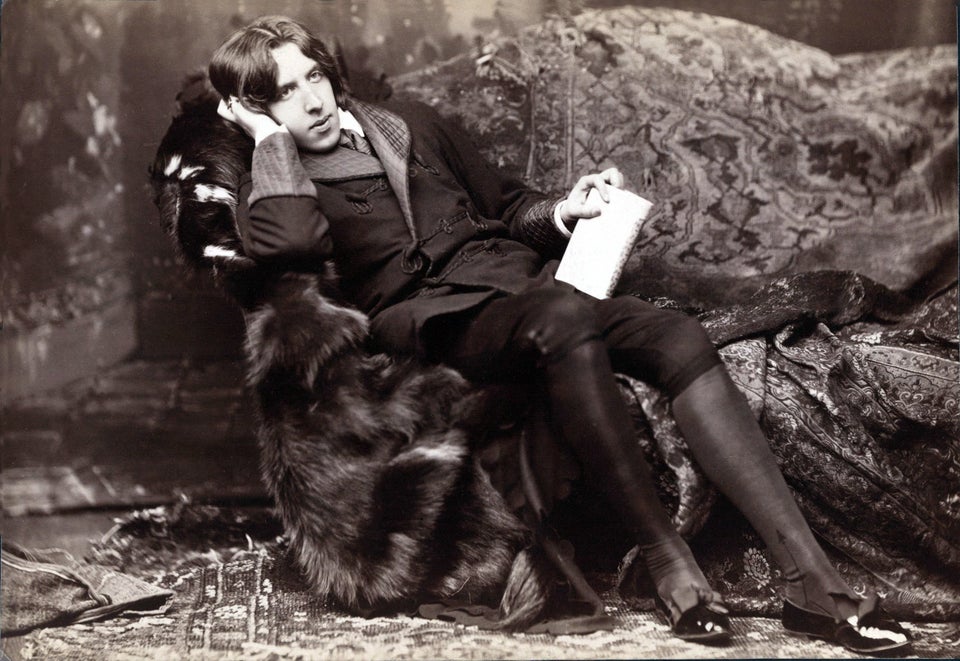 14 Key LGBT Moments That Got A Negative Reaction At The Time