What do an LGBT sandwich, a salmon sushi roll and a rainbow-coloured vodka bottle have in common? They're among many products created to celebrate Pride, which takes place around the country this month.
Many shoppers embrace and enjoy them. But others are questioning them, asking brands what they're looking to achieve with their Pride-themed goods.
When M&S unveiled a £4.50 LGBT sandwich (made from lettuce, guacamole, bacon and tomato) last month, the retailer found itself in the centre of a storm. While the retailer said it was donating £10,000 to charities that support the LGBT+ community, some labelled it tokenism.
"If all profits from the sandwiches are not going to LGBT+ funding, then it is cashing in on the Pink Pound," one person tweeted after the sandwich was launched.
M&S said it had received "great feedback from both colleagues and customers" about the sandwich – and that the £10,000 would form part of wider community donations.
Pride has long attracted support from brands in an official and unofficial capacity. Dan O'Gorman, Pride London's strategic partnerships director, says corporate sponsorship is vital – and that all its partners (including Barclays, Tesco and Facebook among others this year) are scrutinised to make sure their "engagement is authentic." But to avoid "pinkwashing", brands need to demonstrate support all year round, not just for one month a year, he says.
So what role, if any, does business have to play around Pride? We asked four LGBT+ people share their perspective.
'We need genuine support, not gimmicks and our own sandwich'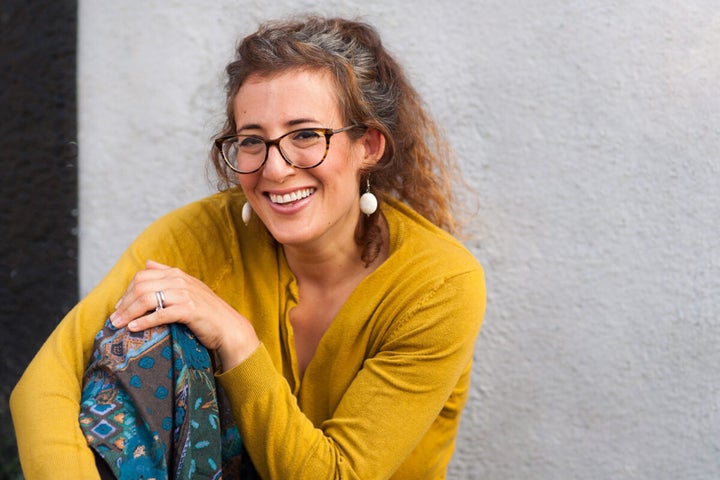 "You'll have seen the news story about the two women attacked on the bus, which lends itself to what I'm going to say: LGBT+ people don't need their own sandwich, what they really need is more education and support in schools, and more donations to charities," 38-year-old Leah Ryz, a freelance consultant who lives with her wife and child in Sussex, tells HuffPost UK.
Companies shouldn't see Pride just as an opportunity to decorate their premises, she says. "I'm not anti-Pride but I'm anti brands exploiting that, rather than showing support in other ways."
She agrees it's important to raise awareness of the community, particularly for young people. "However – don't just do that," she says. "Show support in other ways. Why just around Pride? Why not all year round?"
Ryz says raising awareness of LGBT+ issues only around Pride enforces a stereotype, because "there's much more to being lesbian or gay than painting yourself in rainbows and attending a massive piss up."
"What I do like is when you see the Police and public servants march," she says. "It's completely different to a retailer and I think we need more of that. A lot of people need help – practical help. If you want to support a cause or a minority group, you should be doing things progressively."
'Companies should get involved – it's a celebration'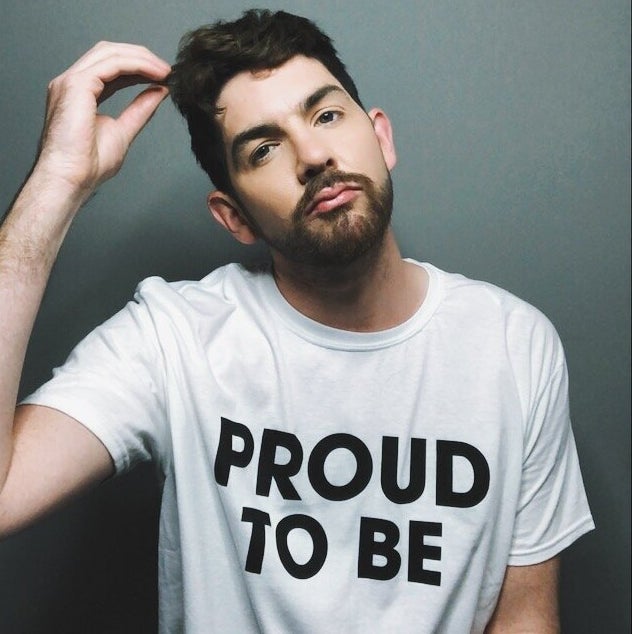 "I absolutely love it when brands get involved doing Pride collections," 32-year-old gay model and activist Scott McGlynn, from Cardiff, tells HuffPost UK. "I love how colourful and out there they are with the designs."
For McGlynn – who has been sent Pride fashion items for free by brands – anything that companies can do to show solidarity with the LGBT+ community is positive.
He believes it's cynical to criticise brands for making an effort. It's a global celebration, he says, where people can be themselves – and that should be encouraged. "Every large company celebrates Pride, from [creating] sandwiches to drinks, to changing their logos to the rainbow: Tesco, Co-op, Sainsbury's, Skittles, Facebook, and loads more. Just have fun and enjoy it," he says.
McGlynn does wish, however, that brands could embrace this spirit all year round. "I'm proud to kiss my fiancé every day, not just one day a year," he says. "I celebrate and support Pride celebrations, but of course I think we should have a fashion collection all year round. Why not?"
'Brands have a role to play – but only if they are driving genuine change beneath the publicity'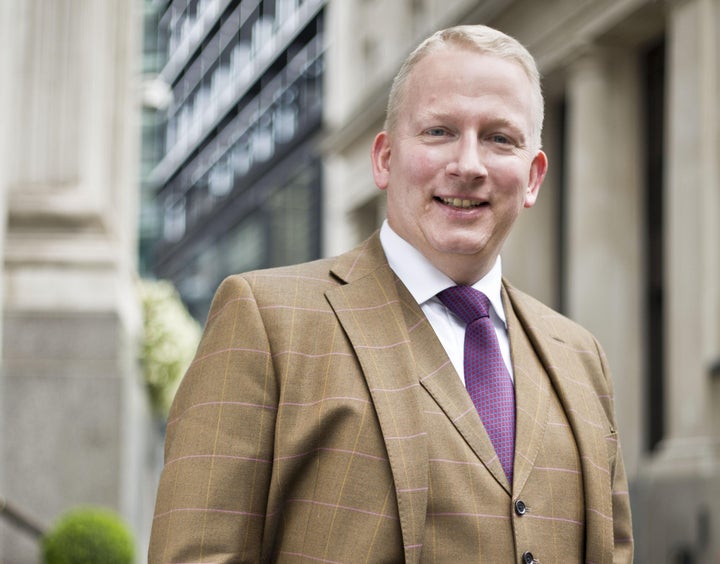 "[Pride marketing] is a way for brands to align with a newsworthy and important cause, without actually investing in anything," 50-year-old business owner Steven Wardlaw tells HuffPost UK. "Employees and customers should be questioning what brands are changing, not what they appear to be doing on the surface."
Companies should do a lot more when it comes to driving genuine change inside their own organisations and giving back to the LGBT+ community, he says. A lot of the marketing focuses on the rainbow colours of Pride, for example, but doesn't push any boundaries.
In the past, brands were wary of aligning themselves with the LGBT+ community, he adds. "Ten years ago, I would've been ecstatic to see a major retailer selling Pride greetings cards. Today, I am very sceptical. Piggybacking off the LGBT+ movement is an outdated PR tactic."
″Now, brands talking about gay stuff and Pride isn't really cutting edge activism," he says. "I think brands have the opportunity to do better."
'The power of corporations can be a force for good'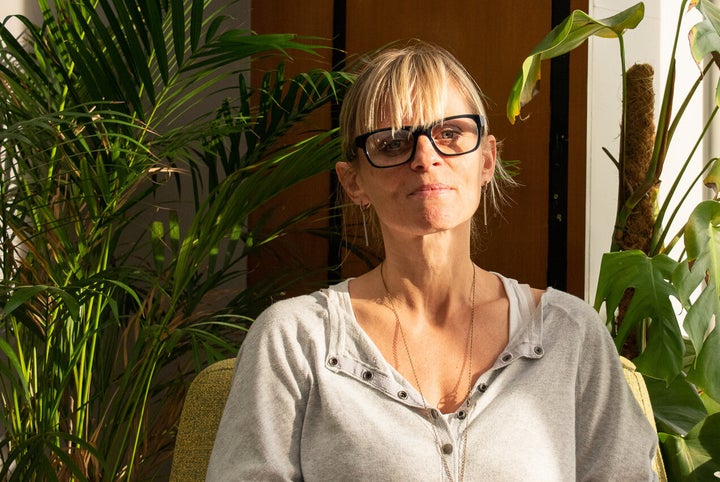 Lizzie Hodgson, a 45-year-old founder of a youth organisation and a diversity consultant, believes businesses need to be involved in supporting Pride. Citing the example of companies standing up to Donald Trump on issues like climate change, she says they "can be a force for good".
Pride, she says, would never have the exposure it does today if it weren't for the marketing platforms of headline sponsors. "It takes money, which isn't in the resources of many small businesses, councils or government," she tells HuffPost UK. "I don't see it as a cop out, I see it as a necessity."
"I think the Pride sandwich is a bit ridiculous – and there is a danger of brands going too far on the gimmick side – but having an actual pot of money and saying 'we're going to support these organisations' [is a good thing]."
Events run inside organisations also matter, she argues – companies embracing rainbow-coloured lanyards for staff passes, for example, is "hugely encouraging".
"As a gay woman, I work with a lot of corporations and when you walk into a building and you see rainbow lanyards I always ask 'are you LGBTQ or an ally?'" she says. "Most of the people wearing them are straight, but they want to show their support. Representation and visibility within corporations is hugely encouraging. How can that be a bad thing?"