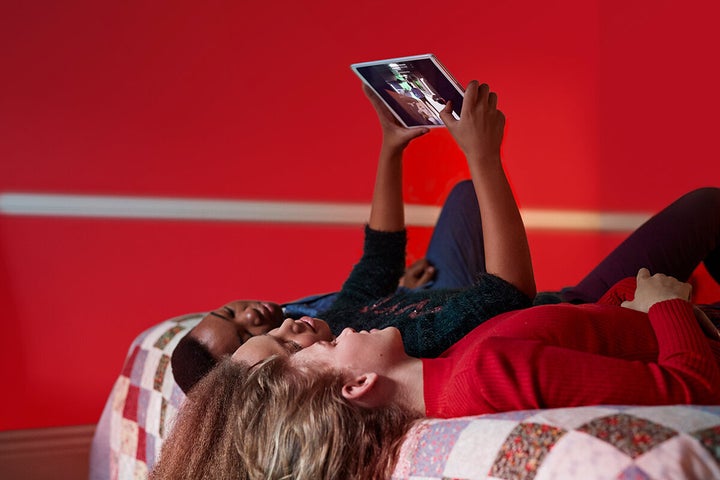 Far from driving a wedge between families – that old cliché of teenagers spending their lives glued to their phones, switched off from everyone in the same room – digital technology actually enriches family life.
For example, a colleague's twin sons are currently travelling around India and – to their surprise and delight – have been sharing photos and in-jokes via Messenger with occasional reassuring FaceTime calls, when they get to see their smiling and, thankfully, healthy faces.
For these twin boys, they cannot imagine a time when travel meant being totally isolated from family and friends for months on end.
"Many of us no longer live in the same area as relatives and Skyping, FaceTime and easy photo-sharing are all making a significant difference to how much and how well we can keep in touch, whether grandparents, aunts and uncles are in a different town or the other side of the world.
"An extended family WhatsApp group is the latest iteration of this I think – such a lovely way to share photos and news with our nearest and dearest, but without posting publicly on social media.
"Technology truly helps us keep in touch so much better than when we had to just rely on landlines and letters in the post."
Tech sustains relationships with children and physically distant grandparents like never before, from games like Words with Friends to sharing YouTube crazy cats – sharing experiences with your loved ones has never been easier. While thanks to tech, parents sharing the same home with kids taking their first step to independence can have peace of mind with texts to say they've arrived – draconian curfews are now exchanged for upbeat social plan conversations between kids and parents.
But it's the momentous family life events that tech really transforms by bringing us even closer together – and it also allows these happy events to be shared and enjoyed over and over again, all thanks to unlimited home broadband and unlimited mobile data plans such as Vodafone Together.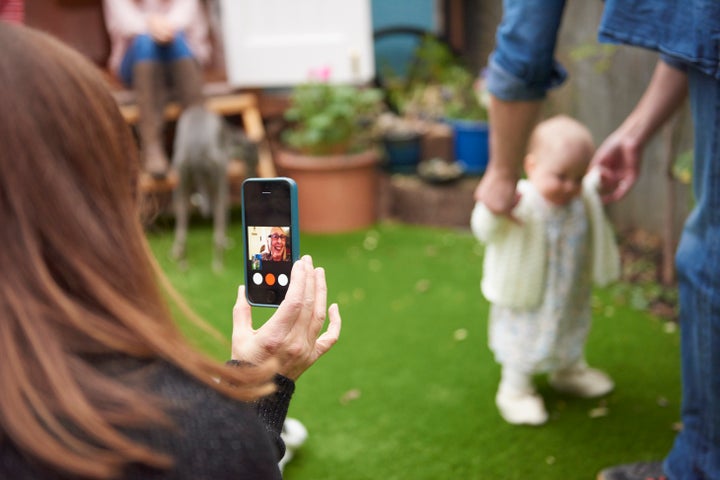 Baby's firsts
Capturing your baby's first steps or their deep chuckle when you put a tea towel on your head, and sharing them with your partner at work, is now possible, so absent parents need not miss a thing.
Jake was deployed to Afghanistan when his first child was six months old, so regular evening Facetime was a way of still being present in his son's life. His wife Helen says: "He was there for bath time and bed time and even sang songs. James recognised his voice instantaneously."
School and childhood memories
So grandma can't be there to see your child's arrival for the first day at school, but she can still treasure the shared video and call later for an update on the day. It's the same for all those school calendar events captured and enjoyed – that never-to-be-forgotten role as third sheep in the Christmas play, racing to the finishing line in sports day, bouncy castle giggling at the summer fete.
And of course there are a succession of firsts to be recorded and shared, from triumphing on a first scooter, starter bike or pedal bike, to swimming that first width, and your toddler's fierce devotion to the new baby.
Birthdays and Christmas
Contributor Tom's three children were all at different universities for his mid-week November birthday, and so he expected the day to be a dismal non-event. But they still managed to celebrate 'together' by Skype on their laptops – even singing happy birthday while he blew out his candles and watching him open their presents.
In the same way, far-flung families can feel connected and involved in each other's Christmas celebrations in a style very different from a rushed 10-minute phone call before carving the turkey.
"One of my brothers is in Australia with his family, the other is in the UK, my parents are in Spain and I'm based in New York," explains friend Jenny Shu. "Last Christmas, we Face-timed together – four family set-ups on one screen, laughing about our presents and food disasters. Tech really does break down any feelings of isolation."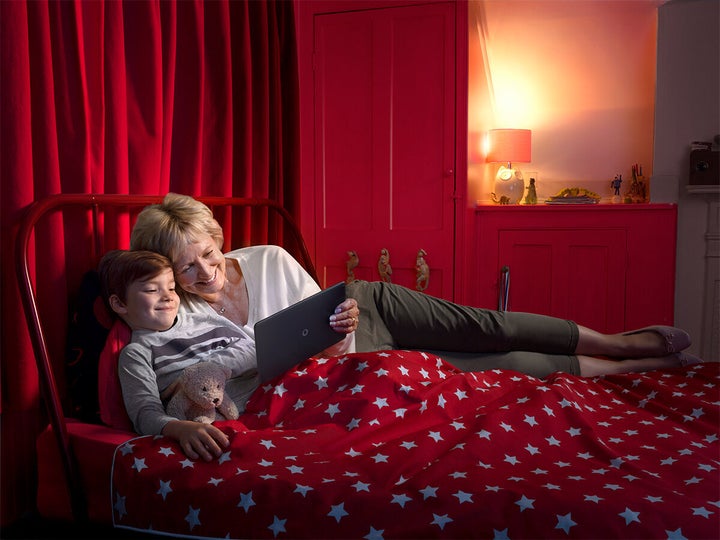 Holidays
From calming your fears when your teen's on her first holiday without you to sharing lush landscapes and street markets in Vietnam on your family Whats App group with your dad who's never gone further than Spain, the world has never felt more accessible. Tech allows you to share what you're doing any time, any place. No need for expensive phone calls and time distance wake-ups or postcards arriving weeks after your return.
New Vodafone Together allows you and your family to enjoy unlimited home broadband and unlimited mobile data in one great deal. Still in a contract? No problem, simply start with a mobile plan, before adding Home Broadband and you'll start saving when you have both. And with Vodafone Together you don't just get a discount, you get peace of mind. There's no need to worry about being offline with our Stay Connected Promise.
Vodafone Together: Minimum term agreement, subject to RPI increases, credit check, acceptance and availability in your area. Discount only applies while both the home broadband and handset/SIMO plans are active. Minimum term of each service will only coincide if you purchase both plans at the same time. Selected plans only includes unlimited Home Broadband + unlimited data, texts & minutes. Terms & verification: vodafone.co.uk/vodafonetogether.