The occasion was a small reception after Lionel's show for the Prince's Trust, when the Princess was still married to the Prince of Wales, and she asked to have her photo taken with one of her favourite singers. The only problem, photographer Alan Silfen remembers, was that he'd been told he wasn't permitted to take her picture. Princess Diana, it seems had other ideas, but that wasn't the biggest problem.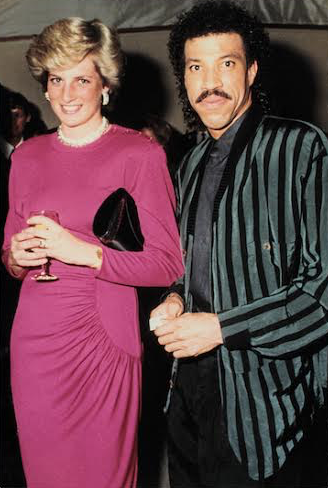 "Princess Diana asked me to take her picture for a second time," remembers Alan. "What could I do? I couldn't say no to Princess Diana! So I took a picture of her and Lionel together, as she had asked.
"It was later made known to me that members of the Royal Family were not allowed to be photographed drinking alcohol. That's when I understood why Princess Diana was holding her glass so close to her and covering it with her hands.....she was trying to hide it!"
Lionel himself remembers that everyone around her was asking her to put the glass down. He told Smooth Radio, "She said, 'is this your photographer right here?' and I said, 'yes it is.'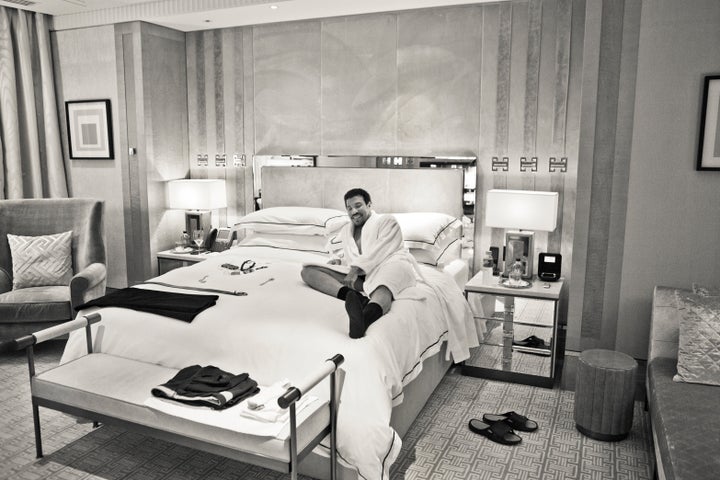 "She said, 'Alan, take the picture!' If I could just tell you, the look that Alan got from every guy and lady in charge, it was like, 'Al you're gonna die after this you know this' but she was so sweet and once again, one of those moments in time, that without that picture, I would just be telling a barbershop story right now."
Alan tells HuffPostUK he was a rookie photographer in his town of Greensborough when he first came across Lionel and his fellow Commodores. "I talked my way into their concert, and I got lucky. They said I could take photographs if they could have a look at them, they liked my pictures and I started going with them on tour.
"I think my first paid gig for them was in New York, when Bob Marley was opening for them."
Alan has taken countless photographs of Lionel ever since – "we've always got on, we're both from the south, we share the same values" – and remains in awe of the globally popular entertainer.
"He has innate talent, he's extremely good at what he does," ponders Alan. "I'm guessing if you're a talented musician, it must be quite straightforward to write a pop song, but to write a timeless number that still moves people, that's something else."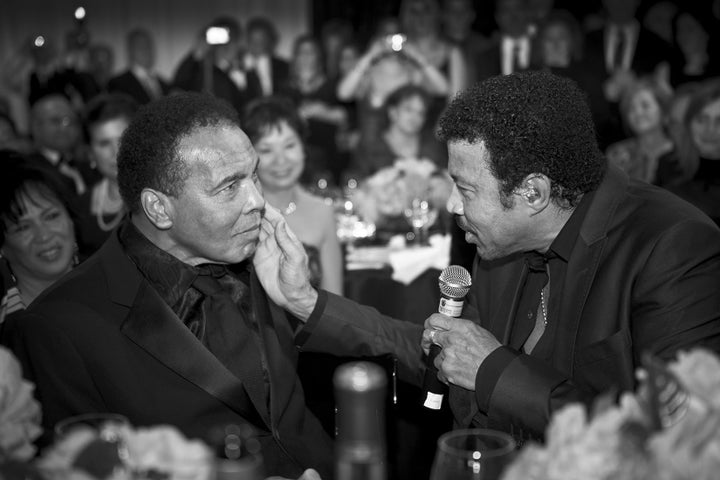 According to Alan, Lionel – who attended the launch of the exhibition last week in London – is exactly the same now as he's always been, "somebody born for stardom, able to put people at their ease immediately, to have every head turn when he walks in the room. It must be hard to be on all the time, but he loves it."
So after all these years, what's Alan's favourite song by Lionel? He has to think for a while. "He's a great songwriter, but there's not a lot of autobiographical material. So I'd have to say 'Easy'. I feel that one's really him."
The exhibition 'Still' runs until 29 July, and is open to patrons of 'Bar 45' and 'CUT at 45 Park Lane', located at 45 Park Lane, Dorchester Collection's contemporary Mayfair hotel. Tap the first picture below to open our slideshow of more Lionel pics and tunes: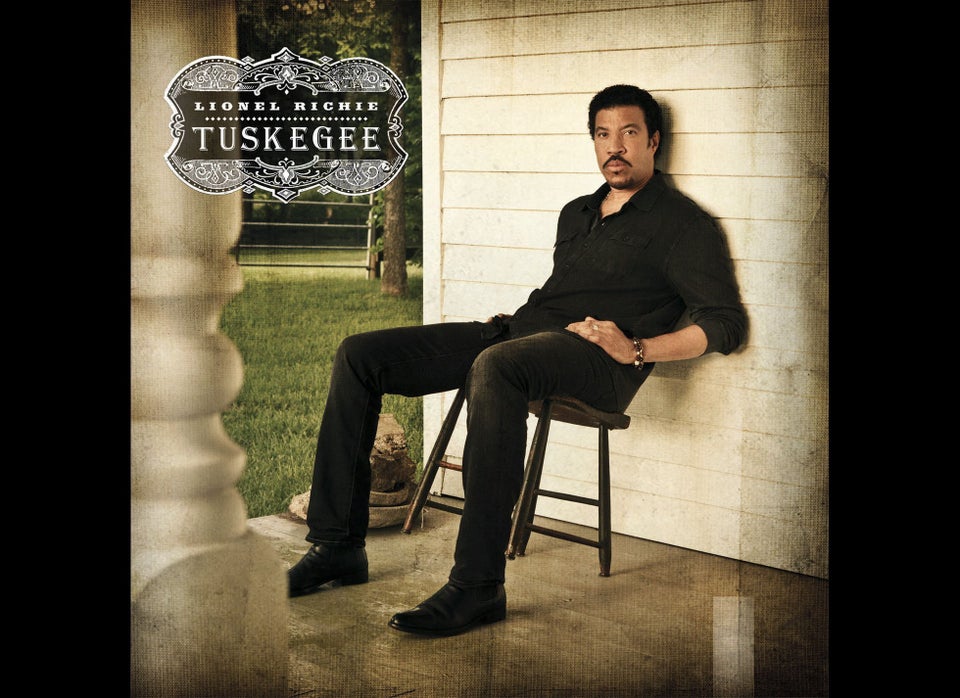 Lionel Richie
Popular in the Community