Little Mix's Jade Thirlwall has shared her most mortifying on-stage experience, recalling the moment she – in her words – "literally shit herself" during a live performance.
"I heard that you two met each other in New York at Pride," Jade said. "You both sang 2 Become 1, and a little birdie tells me, Courtney, you didn't know any of the f***ing words?"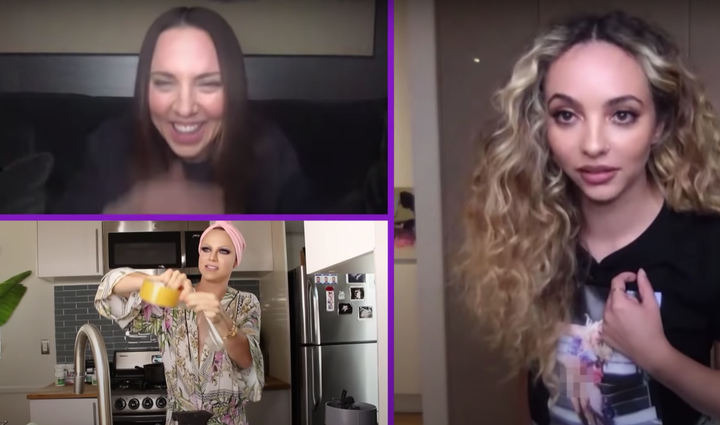 Sticking up for Courtney, Melanie insisted: "I think it was a little bit overwhelming… the thing is, when you're performing, sometimes, you do get a little bit lost in the moment, don't you? It's hard."
To even the score, Jade then asked Melanie for her most "horrific" or "embarrassing" stage experience, to which Sporty Spice revealed: "We did a show in Miami, and in the first song, my trousers split right up the back.
"I had a g-string on under them, but my cheeks were there for the world to see. So I had to just run off."
As it turned out, Jade could do one better, though.
She recalled: "My worst ever stage experience, for me, was on Little Mix's Glory Days tour. I was a bit unwell at the time, I had, like, a poorly belly.
"And basically, before the show starts, we were in, you know the man-lifts? Where it rises up, and it's like a big dramatic entrance? As I was [crouching down] in the man-lift, I looked at my security guard, and I was like 'I really need to do a little fart'."
Realistically, you can probably guess where this story is going, but just for good measure, Jade then added: "So I did it. I did a little fart. And then I literally shit myself."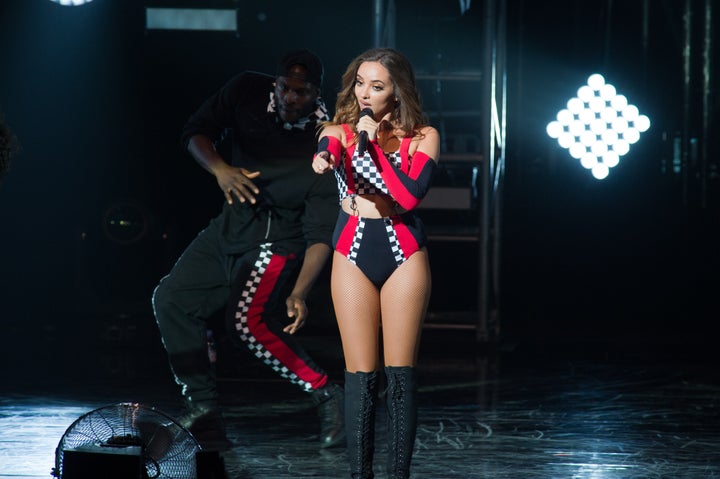 "That's why it pays to be tucked, Jade," Courtney joked. "If you'd been tucked, your bumhole would have been taped over."
Jade then added: "I was in a fishnet. Picture that. I probably shouldn't have mentioned that publicly, to be honest. But there you have it."
To her off-screen flatmate, a mortified Jade then whispered: "I've just told a Spice Girl that I shit myself."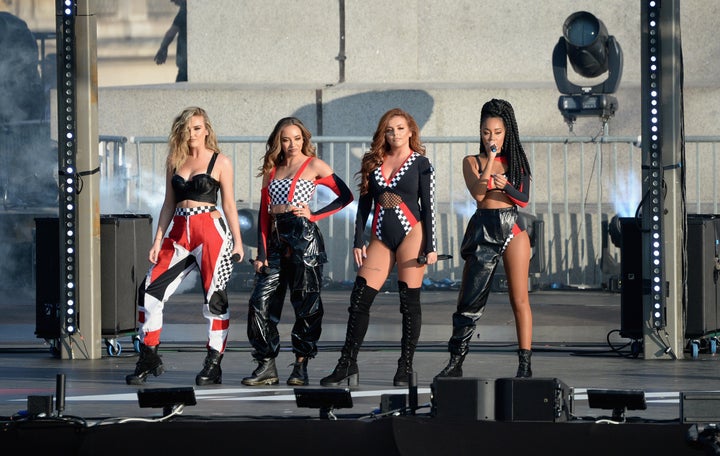 Served! With Jade Thirlwall sees the Little Mix star competing in a cooking challenge against a different drag queen each week, with her mum, Norma, judging who did it best.
"That's what it's all about, I wanted it to be really authentic and not too scripted. So it's literally me, in my kitchen, trying my best to cook something while talking to someone at the same time. And just seeing what happens, really."
Watch the latest episode of Served! With Jade Thirlwall above.