Little Mix have ignited a pop war, after hitting back at claims their number one single 'Shout Out To My Ex' ripped off another girlband's song.
The former 'X Factor' winners have slammed G.R.L. for "trying to get publicity", after the US group pointed out the similarity between Little Mix's hit and their own song 'Ugly Heart'.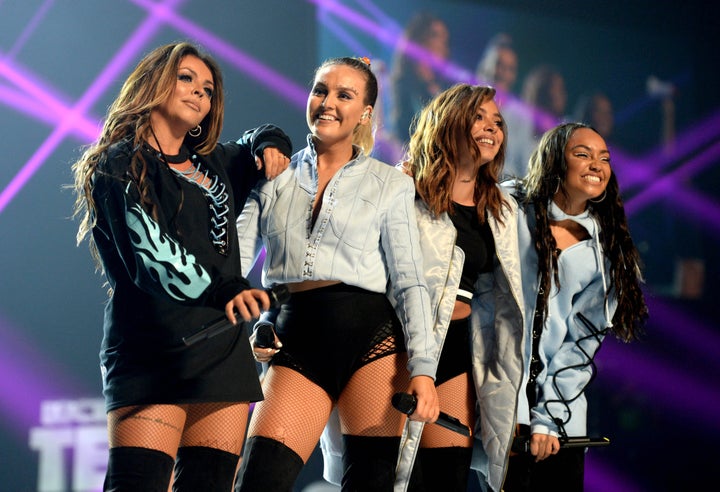 During an interview with Belgium radio station Qmusic (via The Sun), Perrie Edwards said: "I just think, stop trying to hop on the bandwagon."
And Jesy Nelson also fumed: "Stop trying to get publicity."
Jade Thirlwall was a little more diplomatic, stating: "We're actually friends with Emmalyn from GRL and she loves the song.
"Every song is going to have a similar chord sequence, slightly similar lyrics and melodies – it happens all the time. It doesn't mean that they're not both incredible songs."
But she then added: "I think maybe because it was a girl band as well, I just think people like to have something negative to say."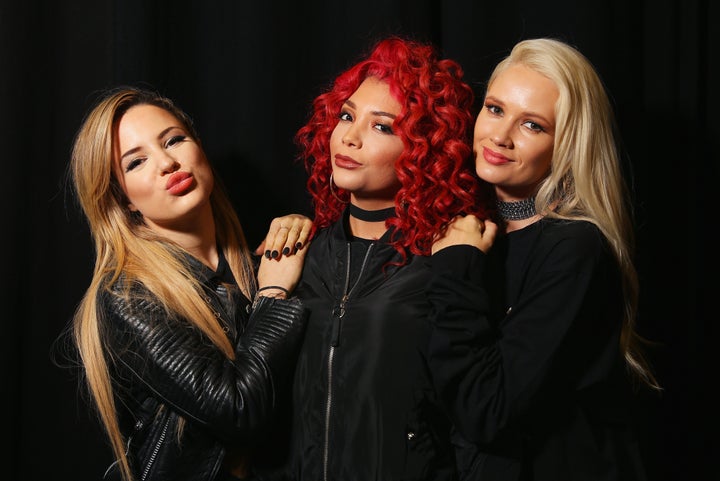 Soon after Little Mix debuted their latest song on 'The X Factor' earlier this month, fans were quick to point out how much the chorus of 'Shout Out To My Ex' reminded them of 'Ugly Heart'.
This didn't go unnoticed by G.RL. themselves, who promptly threw up a message to Little Mix to let them know that they'd been clocked.
Of course, the girlband clash isn't the only thing people are talking about in relation to 'Shout Out To My Ex'.
Listen to both 'Shout Out To My Ex' and 'Ugly Heart' below...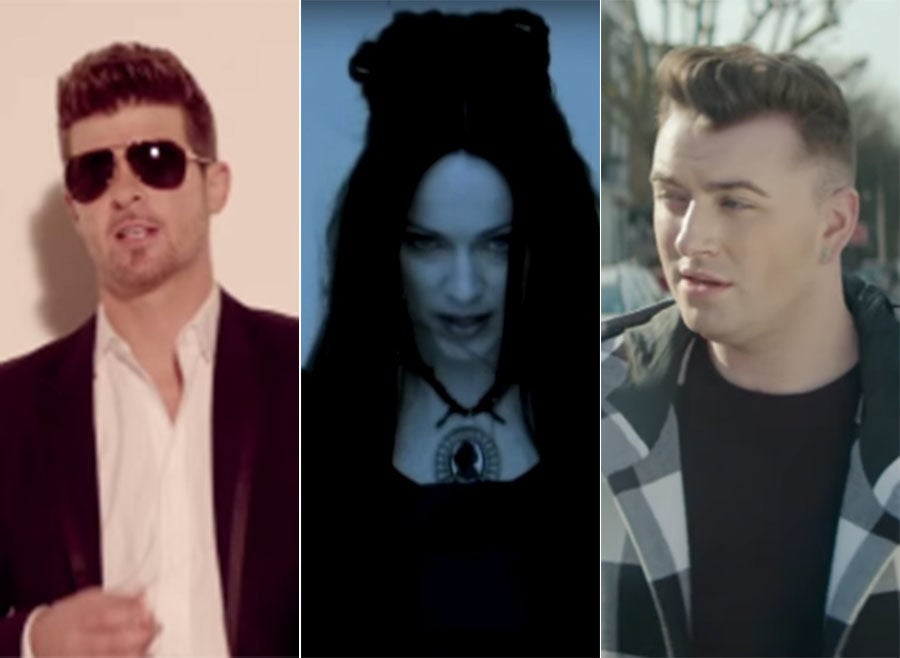 14 Times Artists Were Accused Of Copying Other People's Songs