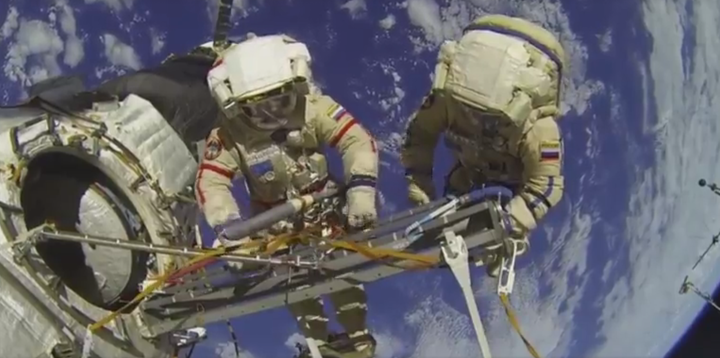 It made for compelling viewing – astronauts broadcasting to social media in realtime their perilous work outside the International Space Station (ISS).
But it wasn't quite what it seemed.
Yesterday millions of Facebook users were tricked into believing that archive clips of two spacewalks were actually live transmissions.
The pranksters? Unilad and Viral USA, whose feeds were watched by 19 million and 28 million people respectively.
The videos appear to be of spacewalks which took place one and three years ago, but the pages didn't exactly make that clear.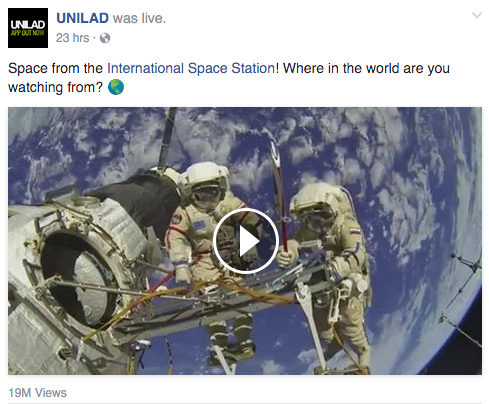 Both broadcast the footage using Facebook's 'live' feature. Unilad asked users "where in the world are you watching from?" while Viral USA said "View From SPACE!'
The only indication that the clips weren't live was that neither ISS nor NASA's Facebook pages had acknowledged them.
NASA added that it's "excited" whenever people get interested in space, and encouraged people to visit its own Facebook page for more footage.
These were some of the top rated comments on Unilad's post, which was liked nearly a million times: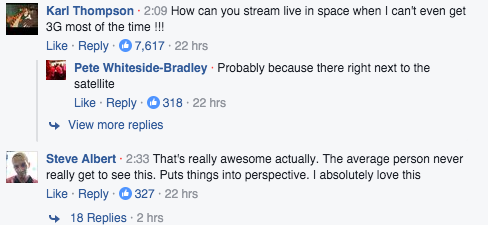 But not everyone was convinced:

Now watch – NASA spacewalk from August:
Related