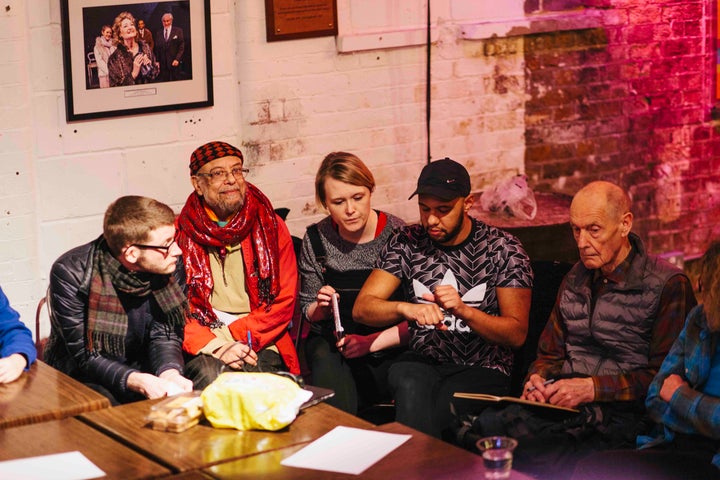 London is set to follow in the footsteps of Los Angeles and Berlin and get a community centre dedicated to the LGBT+ community.
The centre, which will be fully accessible space and will include a cafe, a workspace and a social centre, is the brainchild of journalist and activist Michael Segalov, who said he had always assumed that London already had a centre for the community.
When he realised he was wrong, he decided to do something about it. With his friends, he quickly built a team of volunteers, who are currently running a crowdfunding campaign, and have so far raised over £50,000 to get the project off the ground.
The project has received messages of support from the Mayor of London, Sadiq Khan, Labour leader Jeremy Corbyn and Green party MP Caroline Lucas, as well as various charities and campaign groups.
With the loss of LGBT dedicated charities, including the domestic violence organisation Broken Rainbow and mental health charity PACE, and with other essential services struggling under austerity, the team believe a physical space where people can gather is more vital than ever. Crucially, those needing support will be signposted to services and charities still in existence.
One of those leading the project is Josh Willacy, who said the team had been overwhelmed by the positive response but said it was also further evidence that London needs this kind of facility.
Willacy, who works for the charity Stonewall, said that while LGBT people often find a community online, being in the presence of other LGBT people can be quite rare outside pubs and clubs.
And many of those are closing down, too. Researchers from the University College London (UCL) Urban Laboratory last year found that more than half of London's LGBTQ+ venues have closed down in the past decade.
"These venues are being priced out and what that means is communities dissipate out and the history goes with them too. The landscape is so different now and it means people are more isolated. But I think what's really been missing is a space to just be without there necessarily having to be drink involved," Willacy said.
This is why Molly Mulready, the mother of a 12-year-old son who came out as trans last year, has thrown herself into the fundraising effort since first coming across it while researching services.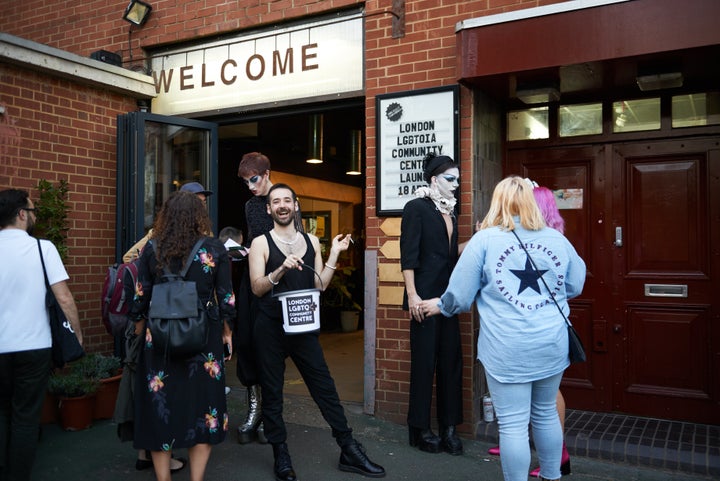 Although her son mainly encounters people are supportive, even the most well meaning people can leave her son feeling exhausted by asking so many questions.
"When we met with the community centre volunteers, there was none of that. My son just immediately felt very welcome and very comfortable," she said.
Simply being transgender is politically controversial, she said, so it can feel that trans people are "in a constant political debate just for breathing in and out".
She said: "If you had a community centre where you went in the door and were just accepted and not questioned, it would be such a source of relief and a breathe of fresh air for trans people, that it would be absolutely wonderful."
Mulready said it was important for parents who want to get information and support. She said: "I was expecting, as a parent, to figure out what secondary school my kids would go to but you don't expect to have to navigate through a gender transition. Now we are a bit further along and I can see that there is a gap that this community centre would fill."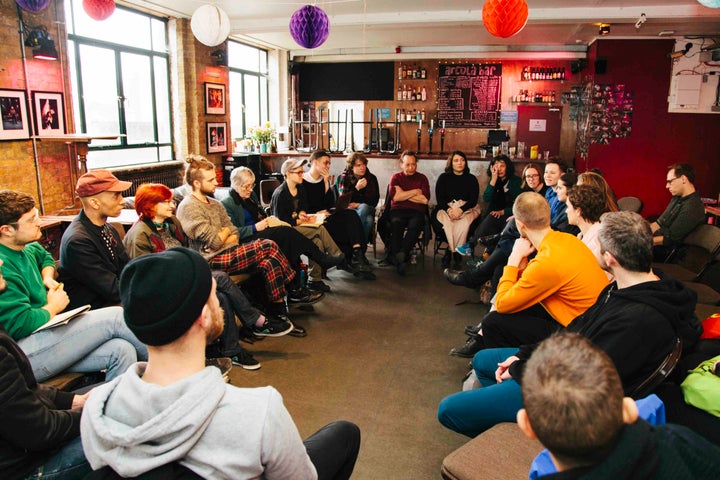 Georgia Whitaker, who works for the Green Party and has been involved in the project from the start, said helping to improve the mental health of the LGBT community was a priority for the centre.
Young LGBT people are more likely to self harm than heterosexual non-trans young people and 44% of young LGBT people have considered suicide, according to Public Health England. It's even more common among trans people. The Trans Mental Health Study found that 33% had attempted to take their life more than once in their lifetime.
"There are some serious issues that need to be addressed," she said. "Providing a private area where people can talk and access counselling will be something we aim to do to help tackle this, but what we also hope is that it will be a positive space where people can hang out, make friends and have fun as well."
Whitaker also said that as a bisexual woman she is excited by the prospect of creating a new space with new norms.
She said: "It's commonly known within the community that bisexual people are completely invisible in terms of our sense of belonging, when we also don't particularly belong in the straight community either.
"In terms of the community centre, I'm excited that it will be one of a kind and we can really think about inclusivity from the start."