Costa Coffee has created its very own rainbow flat white, in what is a glorious tribute to the LGBT community.
The coffee brand announced it will be selling rainbow flat whites for £2.50 in four cities across the UK to celebrate Pride.
The coffee has been created by Instagram star and world class barista Mason Salisbury, who was flown to the UK to teach staff how to make it.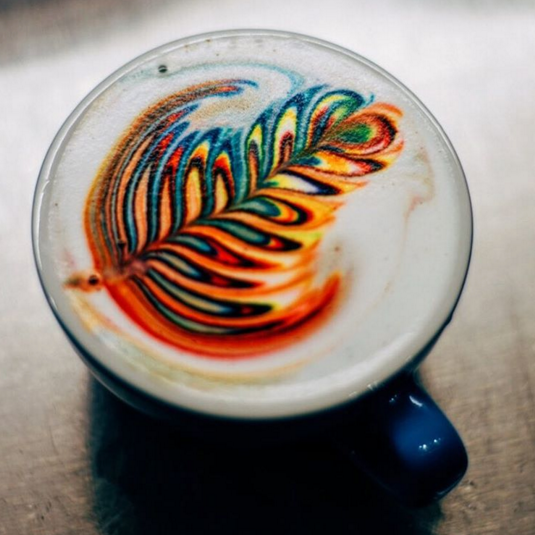 Pride officially kicked off on 10 June, however London will be thrown into full party mode at the weekend when the main festivities begin.
In preparation, five Costa baristas from across the UK spent a day with Salisbury learning how to create rainbow art in the milk poured into a flat white.
The colourful flat whites will be served in four cities this summer, including London on 25 June, Bristol on 9 July, Brighton on 6 August and Manchester on 27 August.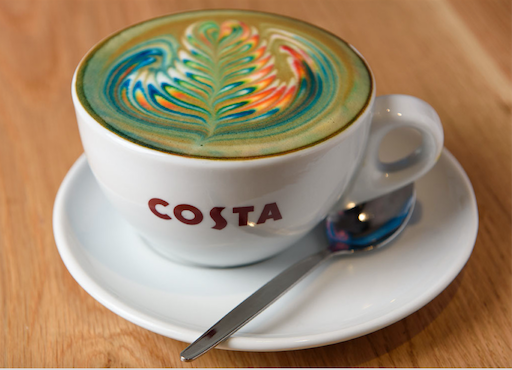 John Kerslake, from Costa Coffee, commented: "We're delighted to have Mason fly over from Las Vegas to train our baristas to make Rainbow Flat Whites.
"We believe that it's not just our coffee but the people that make Costa so great and Mason definitely shares that mentality.
"He pours his bright and colourful personality into every cup and we're so pleased he could share this skill with our baristas."
Costa is a founding partner in GLOW (Gay Lesbian Out at Whitbread), which provides a network for the companies' LGBT+ community.
"Being an open and fair employer is extremely important to Costa: we're proud to champion equality, diversity and inclusion in the workplace," added Kerslake.
"We hope to demonstrate our forward-thinking ethos with our Rainbow Flat Whites and will continue to show our support for Pride and the LGBT+ community."
Mason Salisbury added: "Pride is such an incredible event and I'm thrilled that my rainbow coffees get to be a part of it."