Posters for this year's London Pride have been slammed for making "Pride all about straight people" and excluding members of the trans community.
Video games programmer Innes McKendrick tweeted a series of the posters, along with the caption: "Why is London Pride all about straight people?"
He later tweeted: "About half the posters mention straight people, but not a single one mentions trans people. Hooray for Pride."
The posters include slogans such as "being homophobic is so gay" and "gay man, straight man, we're all human".
Pride in London has since admitted it "misjudged the content" of some of the posters and told HuffPost UK it has removed them from its 2017 campaign.
The posters were created by a team of artists working with Pride in London (the organisation behind London Pride) and contain quotes from both straight and LGBT+ people.
Dozens of people commented on McKendrick's tweets, with some suggesting the posters read like "parody" pieces, while others called them an example of cisgender, straight people "appropriating" LGBT culture.
McKendrick said the posters create yet another barrier for LGBT+ inclusivity.
"As a queer trans man, I struggle to feel included by London Pride and these posters and slogans sum up exactly why," the 28-year-old told HuffPost UK.
"Quoting cis straight people when so many LGBTQIA+ folk are struggling for basic recognition and support is hugely inappropriate. I get to hear the opinions cis straight people have about me every single day, Pride should be one place where LGBTQIA+ voices are guaranteed to be front and centre."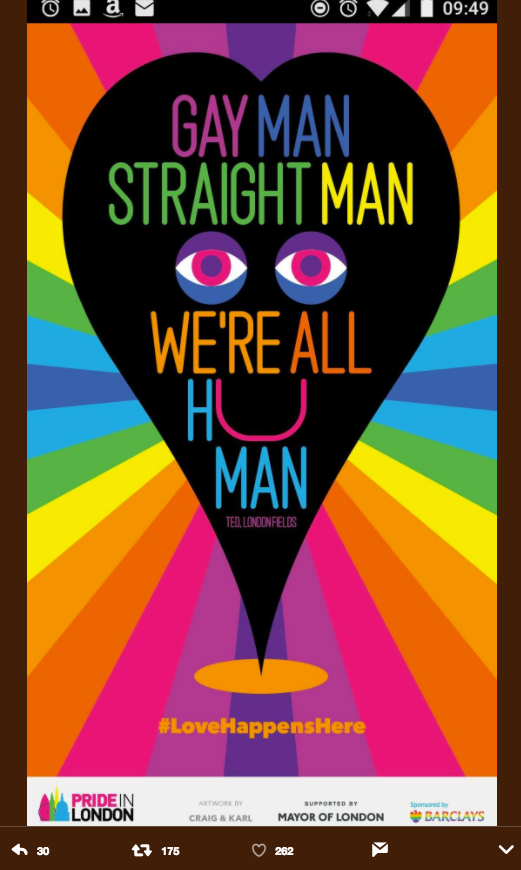 The posters were created as part of Pride in London's 'Love Happens Here' theme, but McKendrick said this phrase is problematic in itself.
"Slogans like 'Love Happens Here' and the heavy focus on long-term couples only add to the idea that our ultimate goal is legitimacy in the eyes of cis straight society," he said.
"I'm proud to be queer and to be trans. I don't want a heteronormative relationship. I don't march because of who I love, I march because of who I am."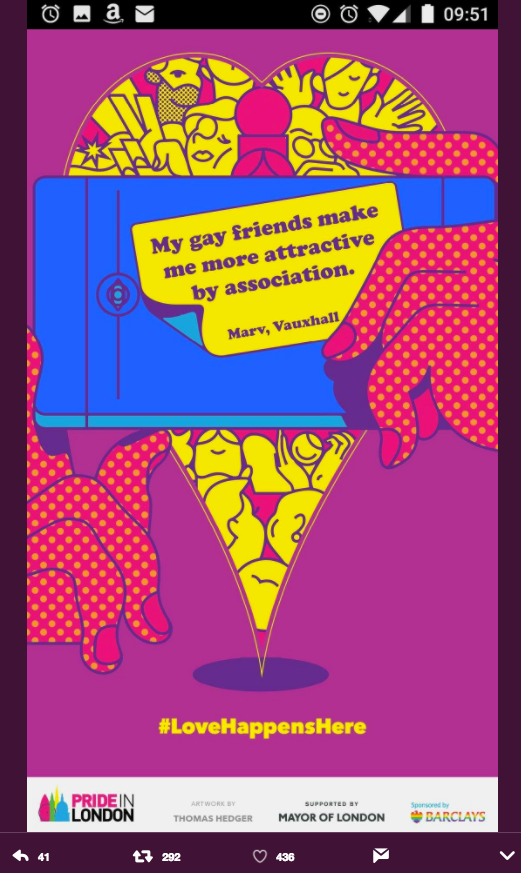 McKendrick added that for many members of the LGBT+ community: "Pride is very much still a protest rather than a party".
"We're marching for recognition of our identities, medical care, immigration rights, safety, education, accessibility and racial equality," he said.
"I love my identity and I celebrate it with pride in a society where that's often discouraged. But when we focus publicly on Pride only as celebration of gay love, we leave behind the most marginalised and silenced members of the LGBTQIA+ community.
"They are the people who need to be amplified and celebrated."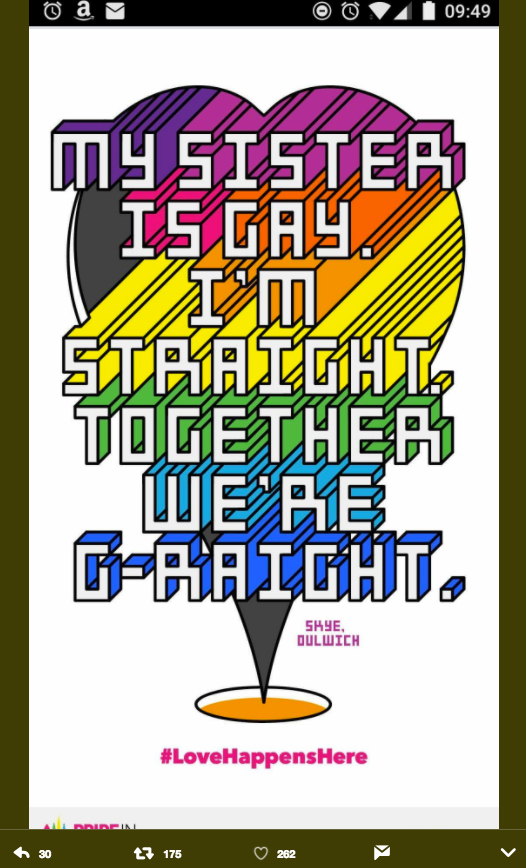 In response to the backlash online, Pride in London explained why the posters were made and then apologised for their content.
"As part of our theme to celebrate Love Happens Here we asked people, whether LGBT+ or straight, to send their messages of love for Pride. We then asked some wonderful artists to turn some of these messages into a series of posters," a spokesperson told HuffPost UK.
"It is clear we misjudged the content of some of the messages in this poster series, undermining the individuality, importance and dignity of the LGBT+ community.
"This was never our intention, and we are genuinely sorry to have played any part in something that appears to devalue our own community and have removed these four images from our campaign."
HuffPost UK reminded organisers that McKendrick tweeted five photos and not four, but the spokesperson decided not to change the statement.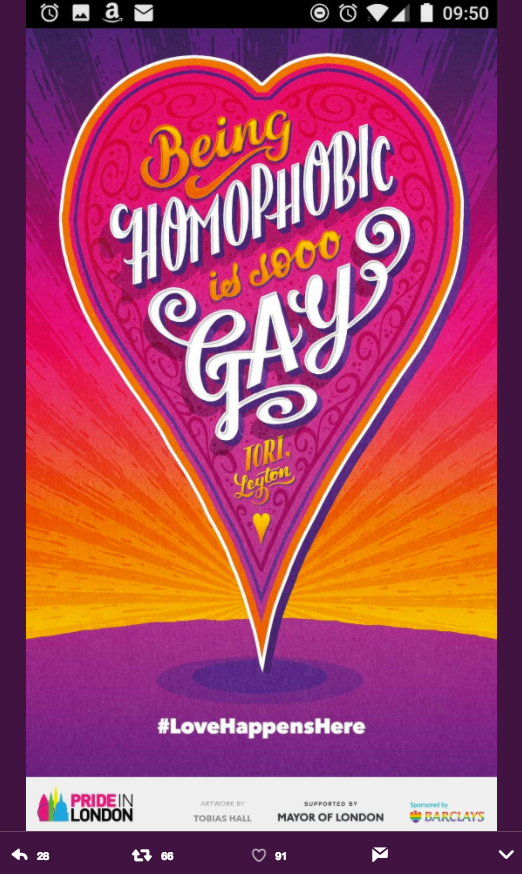 The spokesperson added: "London's LGBT+ community is vibrant, diverse and strong, with incredible activists at its heart. Our ambition is, and always will be, to promote and celebrate the visibility and diversity of London's LGBT+ community, to stand up against hate and campaign for true equality at home and abroad.
"This year has seen our largest ever LGBT+ campaign, taking our messages of love around the world, breaking new ground in the UK, launching new services to tackle hate crime and raising awareness of the persecution of LGBT+ people around the world.
"We hope the breadth of our campaign, that celebrates the wonderful spectrum of LGBT+ life in London, is a more truthful reflection of our community."