Vicky Pattison broke down on Wednesday's 'Loose Women', as she admitted to struggling with the abuse she regularly faces from online trolls.
The former 'Geordie Shore' star revealed that she feels like she is "losing the battle with all of the negativity on social media" as the panel discussed whether they thought they were their own biggest critics.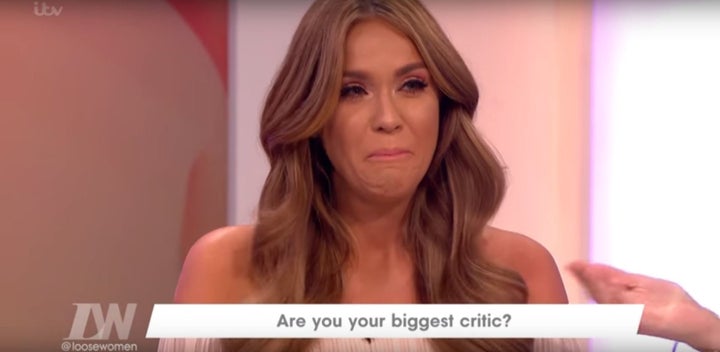 Vicky was played a recording of herself reading out her innermost thoughts, which said: "Oh my god, what are you doing here? You don't fit in, you're not as good as everyone else.
"Look at them - they're so glamorous and so funny, everyone is so clever and they're just looking at you thinking, 'who are you and what are you doing here?'
"Everyone is going to realise you don't fit in, so make it easier for yourself and go now, cos you're going to fail. You're going to fail and then everyone is going to laugh."
Vicky became emotional as she listened to her words, with co-host Jane Moore leaning over to comfort her.
She then detailed where her insecurities come from, telling her fellow panellists she is affected by what people say about her online, despite her best efforts to try and ignore it.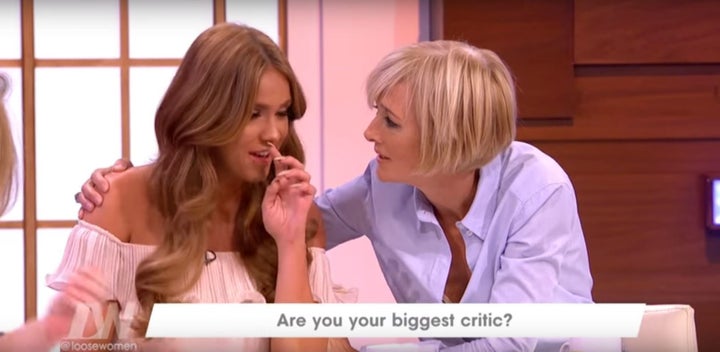 "I try so hard, and I'm sure we all do as women, to put on this persona, this brave face that you're strong, and you're hard, and all these things people say about you don't affect you, but they totally do," she said.
"I struggle everyday with trying to believe what I say, but deep down it is how I feel and sometimes I think I'm fighting a losing battle with all of the negativity on social media etc."
Asked if it was comments on her appearance that hurt most, Vicky went on: "It's a complete amalgamation.
"People tearing strips off you because of the way you look is never nice, especially for women. But I get everything, from like, people saying I don't deserve to be where I am because of the past I've had, people criticising where I cam from and the success I have now.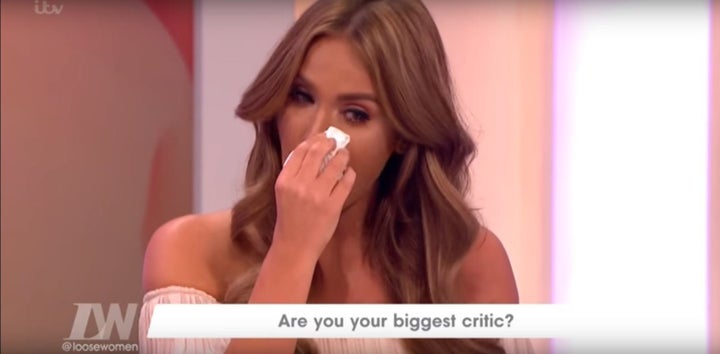 "I tell myself everyday, 'why do you care?' because I don't want to be that person. I don't want to be a role model for young girls and tell them 'allow people to affect how you feel about yourself'. I want to be strong and I want to be positive, but it is demoralising and it is constant."
Referencing her defence of recent pictures of her taken on holiday in a bikini that trolls attacked earlier this week, Vicky added: "I want to say it's alright to be normal, and it's alright to have a day off, but sometimes you get a picture taken from an angle that isn't the best.
"It's alright to not be perfect and when I write these statuses on Instagram, when I say these things in interviews, I believe it and I want to believe it. But inside, deep down, it takes a little bit longer for it to catch up."
'Loose Women' airs weekdays at 12.30pm on ITV.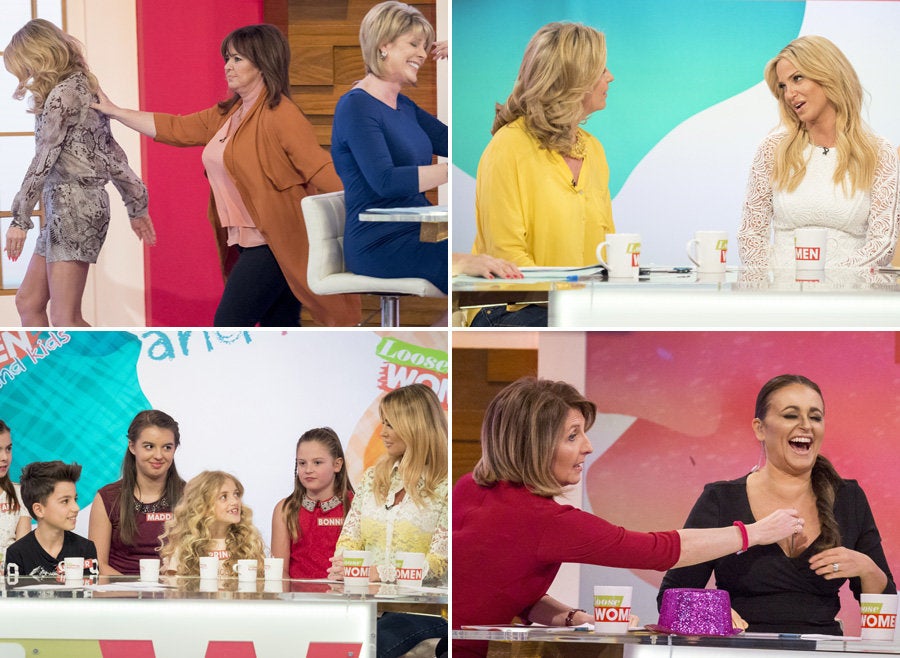 'Loose Women' Best Moments 2016