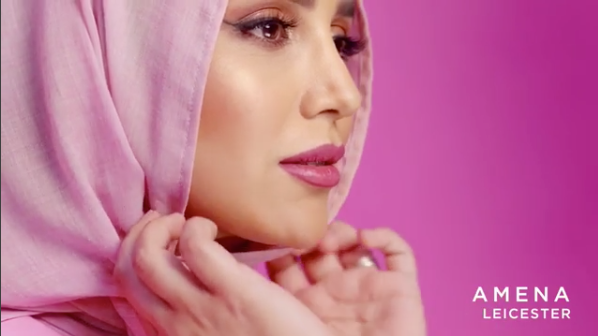 Barely a week after L'Oréal Paris announced the historic hire of a hijab-wearing model for its hair care line Elvive, the British beauty blogger Amena Khan announced that she was stepping down.
Khan issued an apology Monday on Instagram concerning a series of her tweets from 2014 ― although she didn't identify which tweets. But after the original L'Oréal announcement, people had quickly bashed certain critical remarks she made about Israel, which have since been deleted.
Khan wrote that she chose to set down from the L'Oréal campaign because "current conversations ... detract from the positive and inclusive sentiment that it set out to deliver."
She was the first woman in a hijab to be part of a mainstream ad campaign for hair care.
"How many brands are doing things like this? Not many," Khan told Vogue UK last week upon the initial announcement. "They're literally putting a girl in a headscarf ― whose hair you can't see ― in a hair campaign. Because what they're really valuing through the campaign is the voices that we have."
Khan also told BBC's Newsbeat that the latest hair campaign was "a platform for diverse voices and women who don't fit the very narrow mould of beauty."
Once the news broke that she would no longer be part of L'Oréal advertising, people on Twitter came to Khan's defense. They argued that she shouldn't have to step down over her political opinions and that her departure for holding non-mainstream views would appear to defeat the original purpose of including her.
"We have recently been made aware of a series of tweets posted in 2014 by Amena Kahn," L'Oréal said in a statement to HuffPost. "We appreciate that Amena has since apologized for the content of these tweets and the offense they have caused. L'Oréal Paris is committed to tolerance and respect towards all people. We agree with her decision to step down from the campaign."
This is not the first time L'Oréal has hired and then almost immediately parted ways with a diverse model over previous social media posts. Five months ago, the company cut ties with Monroe Bergdorf, its first transgender model, over her remarks about white America's systemic racism.
L'Oréal had been applauded for its decision to hire Khan in the first place.