HuffPostUK is turning Loud & Proud, celebrating gay culture in all its forms across the entertainment industry - remembering those pioneers who paved the way, celebrating the breadth of expression we have now, and asking - what is left to be done?
For this series, we've asked a series of gay luminaries to select their most significant moments of gay culture, and explain how it inspired them to break through walls of discrimination, small-mindedness and ignorance.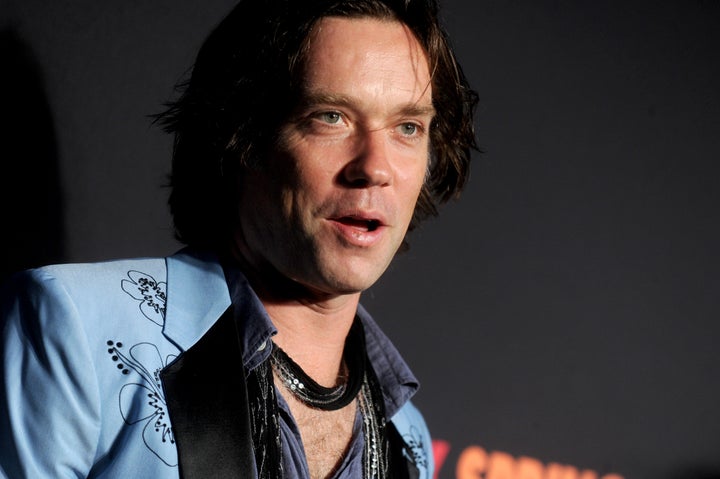 Rufus, who is married to his partner, Jörn Weisbrodt, came out publicly in favour of legalising same-sex marriage in the US, because he wanted to wed his partner. He celebrated with everyone else when gay marriage became legal, however, he says now he fears a backlash is coming, particularly in the United States, and he warns those fighting for equality not to get complacent.
"We really can't rest on our laurels. I'm sensing right now, as someone who's gone through the whole gamut since the 1980s until now. A few years ago, there was this march under the arch of triumph, but now I fear things might be taken away, and there is a backlash.
"In the United States, we're seeing it with these bathroom laws, and all sorts of things to do with sexuality in general, for example abortion clinics, and I think we're about to experience a backlash, so I say, let's not get too comfortable."
Rufus adds that, for many people outside "the little bubble" of Europe and the United States, "being gay is a human rights issue". He says passionately: "It's so brutal what's going on, we have to help our brothers and sisters out in the darkness. It has to become a bigger political worldwide issue."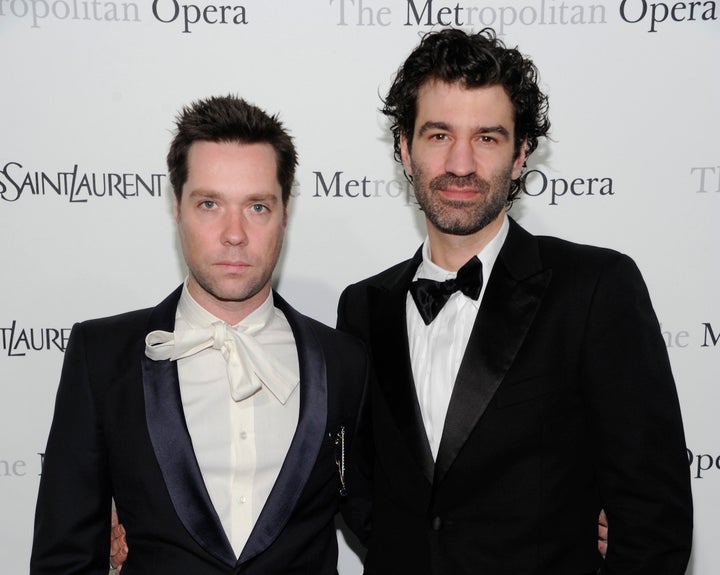 Rufus credits his mother, the late musician Kate McGarrigle, for opening the door to his sexual awakening, along with a whole bunch of other stuff in one go. As he remembers it:
"My mother was the cultural gatekeeper and she was reading this Edie Sedgwick biography, and we ended up watching 'Ciao Manhattan' together, and essentially it was my awakening in terms of gay culture, art, debauchery, ephemeral beauty, it was the whole package.
"Edie Sedgwick resonated with me, I wanted to be her, which was funny later on when I met Kyra Sedgwick, her cousin, and I told her, and she was horrified, asking 'Why would you want to be her?' because she had been this horrifying drug addict.
"And, of course, coupled with that was 'The Wizard of Oz', and Dorothy. I related to her emotional compass, as a sensitive, lost and hopeful person in a very hostile environment. I was immediately drawn to that. Judy and Edie Sedgwick, a couple of pill-popping babes."
He says: "They've reverted, especially in America, the fact that none of the top tier of actors is gay, is either a crime because they don't hire gay people, or it's a lie… so either way it's weird.
"Television has far surpassed the border in terms of examining these issues." He laughs delightedly. "The art world was never in the closet."
Rufus also credits a gay icon closer to home for courage that wasn't even evident at the time...
"The other day I was watching television and Boy George came on. I know him well, although I don't see him often enough. It was old footage from the 1980s, and he was singing 'Do You Really Want To Hurt Me?' all made up, owning it, and it's fascinating that no one really wanted to discern that he was gay - it's really one of the most fascinating episodes in gay history. So that to me was a big moment."
Finally, I wonder where Rufus, a man who's overcome bigotry and the isolation of a young gay man, hiding out in his room, to have a family, a husband AND stunningly eclectic creative freedom, got his courage to shine the way he has?
He quickly answers, and it's clear that he has those who will come after him in mind when he says:
"I don't think this should be forgotten for young gay people. It's something I HAD to utilise because, frankly, there wasn't a lot around, there weren't social groups or the internet, but I think it remains ever powerful.
"That is... I had to go to the great culture of the past, which is primarily gay, with the great writers, great theatre, great art and the realisation that that was where, for thousands of years, homosexuals have held strong and survived through the most difficult periods of history, so I think it's important to give young people that knowledge as well."
He taps his album on the table and beams the smile of a man happy in his own skin. "You could do worse than start with Shakespeare."
Rufus Wainwright's album 'Take All My Loves: 9 Shakespeare Sonnets' is released today. Click here for info.
HuffPost UK is turning Loud & Proud. Over the next fortnight, we'll be celebrating how gay culture has influenced and, in turn, been embraced by all fields of entertainment, inspiring cinema-goers, TV audiences, music-lovers and wider society with its wit, creativity and power of expression.
Through features, video and blogs, we'll be championing those brave pioneers who paved the way, exploring the broad range of gay culture in British film, TV and music and asking - what is left to be done? If you'd like to blog on our platform around these topics, please email ukblogteam@huffingtonpost.com with a summary of who you are and what you'd like to blog about.
Tap the first picture to open the slideshow: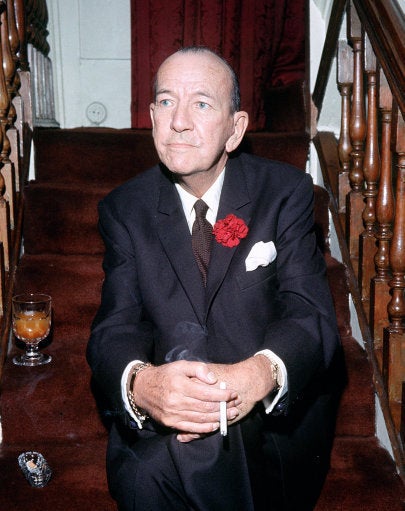 Loud&Proud: Pioneers Who Paved The Way