One of those actors is Mark Homer, who played bisexual Tony Hills in 'Eastenders' for four years from 1995 to 1999. During that time, Mark's character began a relationship with Simon, played by Andrew Lynford. The on-screen couple had a fiery relationship, but departed Albert Square together, and were last heard of settling down together in Amsterdam.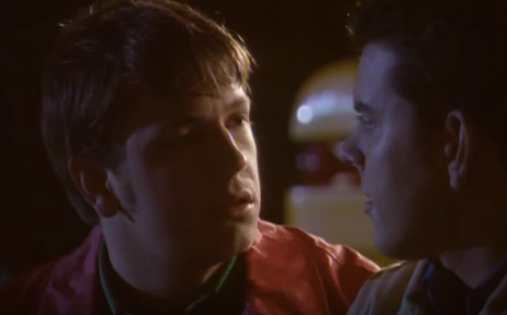 15 years later, Mark - still acting and more recently writing - who is straight, married with children, tells HuffPostUK how he jumped at the chance to depict Tony's turbulent times, and how he looks back on the challenge of playing one of the country's most high-profile gay characters...
Were you initially perturbed to be cast as a gay man in a soap?
I had been in the programme for about six months when I was asked to go and see the chief story-liner at the time. He asked me where I sat with the idea of following the path of a bi-sexual storyline. He then said that this storyline had been with them for a while. They had asked several characters before me whether they were up for their character having doubts about their sexuality. Where I was staggered to find that others had declined – I instantly jumped at the chance. All I could think of at that moment was the potential of some extremely challenging and exciting scripts. Before then I had been a bit of a foot soldier, floating around, ordering a pint or two at the Vic waiting for a story to come by. This was what the actor in me craved. Looking back you could say I was a little naïve in terms of thinking that only the acting mattered. Being in a programme that was watched by millions of people, I hadn't really realised the extent of the kind of attention I would get. In drama circles, it was no big deal – outside in the real world, it got a lot of attention.
What was the biggest challenge of playing the role?
My biggest challenge was making Tony Hills as believable as I could. It became apparent very quickly that there were lots of young men and women in the same position as Tony. I used to get so many letters from vulnerable teenagers who felt totally alone in the world. All of a sudden there was a person on the telly who they could identify with. I felt some kind of pressure to make sure everything was well represented. It was too important to get wrong.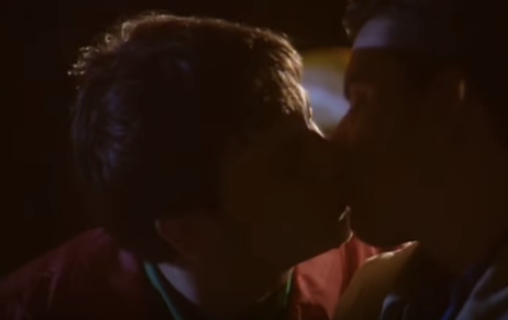 Were you nervous about the kissing scenes?
Not at all, I was bloody cold. I remember waiting for the scene to happen with my good mate Andrew Lynford (Simon) and all we were worried about was whether we were going to freeze. It was 3am on Blackpool Pier. I didn't have time to get nervous. When the episode was transmitted, I was upset, as was all the team, that the 'kiss' was cut down from eight seconds to about half a beat. It was the culmination of a slow burning storyline that came to a head on that pier and for it to be reduced – it felt like a bit of a kick in the teeth – but that was the time back then. If it happened now I'd like to think you'd get at least four seconds! After it was aired, the subject of the kiss was the topic on 'Q.E.D' and the shameful front page on one of the tabloids a day later read 'Get this scum off of our T.V.' (A comment from a Tory MP) I'm pleased to say things have now moved on from those times!
What did you learn from the role?
I learned a lot from playing Tony. I am really grateful for the storyline. I was taken up with the dedication of all at 'EastEnders' to get his story right from the beginning to the very end. It helped a lot that it wasn't rushed through like some storylines can be. We didn't hammer people over the head with the issue, I think it was really sensitively handled. At the end, we were even encouraged and invited to the writer's sessions where we could voice our input on how Tony and Simon would end up. I was very happy that everyone agreed that for once in his life – Tony chose one way, his relationship with Simon and wasn't confused for a change.
What reaction did you have?
The reaction was on the whole – extremely positive. Most of the time people were really respectful and complimentary about my work. I did get the odd derogatory remark shouted in my direction but nothing too bad. The same people would be cool with the fact that Tony was a drug dealer but in love with another man? The bare faced cheek of it!!??
How significant do you consider this contribution to promoting gay culture and understanding?
I think it was hugely significant. Almost 20 years on from Blackpool, I still get people come up to me to say that due to that very storyline – they gathered up the courage to come out to their parents and friends. It makes me feel good and proud to know that.
You can follow Mark on Twitter here at @MarkJHomer.
Tap the first picture to open the slideshow: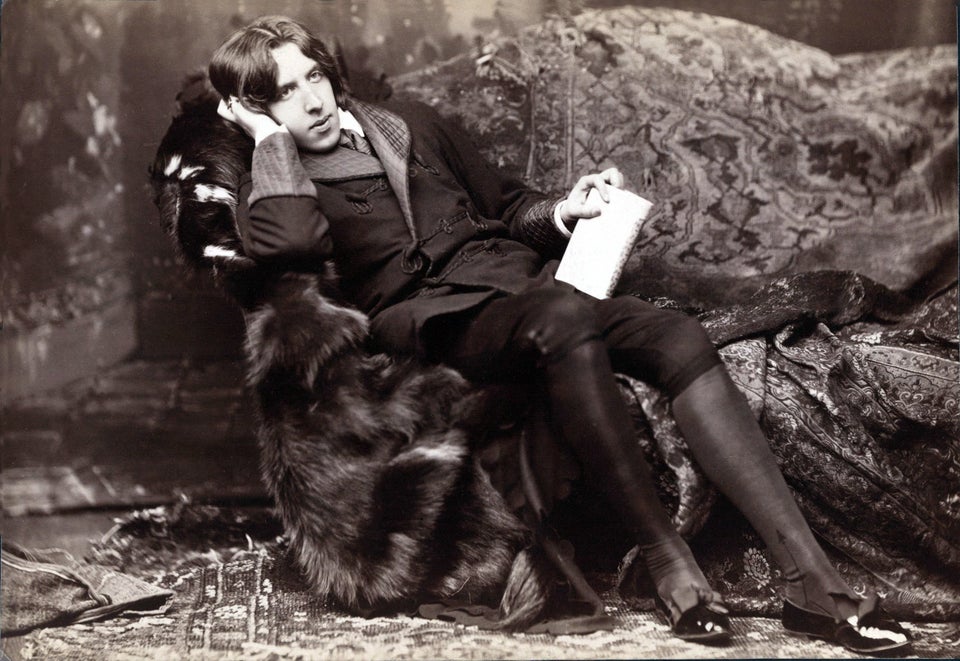 14 Key LGBT Moments That Got A Negative Reaction At The Time