The third run of the hit ITV2 reality show kicks off on 5 June, and will also see Caroline hosting a brand new spin-off show called 'Aftersun'.
During an appearance on 'BUILD', the former 'X Factor' presenter told HuffPost UK about her new role, which she will undertake alongside her appearances in the villa to shake things up.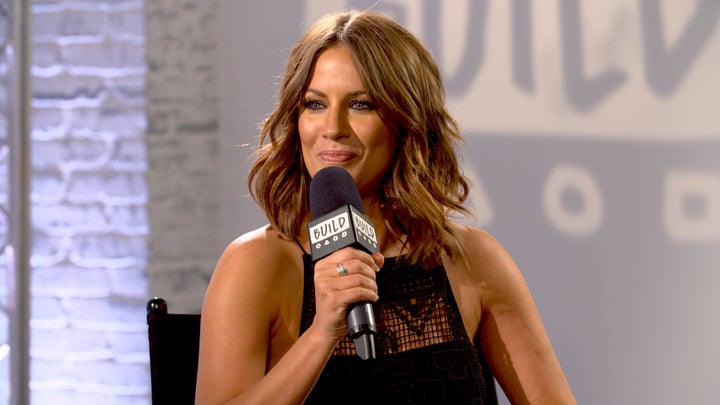 "Last year, after the show finished, the internet and Twitter just went crazy," she explained. "People got so angry at stuff or they were in love with people.
"We saw that and thought it was great - especially now when things are on the internet and on YouTube - to have a TV show that's on and people need to see it there-and-then - it's quite rare. So people chatting to us about it was brilliant, but we felt like we wanted to own that chat instead and put it on telly.
"People can phone up or sit in the audience and I'm going to have guests and we'll chat about it after the show."
She continued: "My favourite thing is we're going to have proper relationship experts... I want to get inside their heads and find out 'how do they know? What is he doing with his finger?'.
"You know like when they say when you're looking at someone and you move your shoulder or you do your hair - I want to know all that stuff. Not for myself or anything... but you know," she joked.
Caroline also admitted the contestants will be as sexy as ever, telling of how she'd already seen their profiles, with one particular male commanding some of her attention.
"I snuck into one of the photo-shoots the other day and saw one of the guys. He was hot," she said. "And had lots of tattoos, obviously."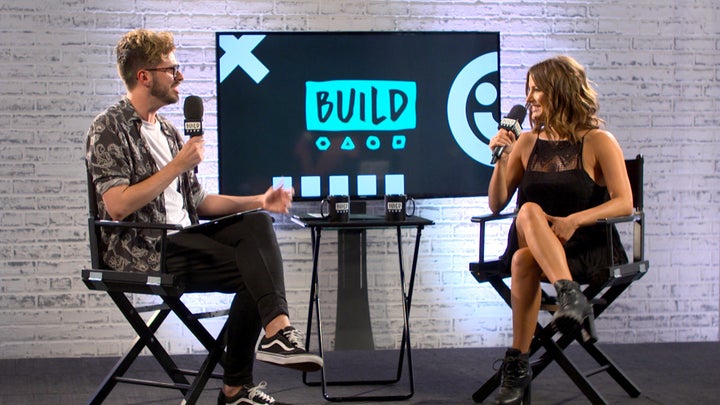 The star also admitted she would have been first to sign up for 'Love Island' when she was younger.
"If I was between 18 and 24 and someone said 'here's a 10 week holiday in a villa in Majorca, would you like to go with really hot guys?' I'd probably go, 'yeah!'," she laughed.
However, Caroline admitted she wasn't sure about how she would fare as a contestant.
"I would not be able to hide my feelings for anyone. I can't act normal, especially around someone I like," she said. "You know how you can be really cool around people you don't fancy, then suddenly you have feelings for someone and you turn into the most uncool person ever? That's me."
Watch the full 'BUILD' interview with Caroline in the video below...