Ollie Williams may be about to enter the Love Island villa, but has hinted that he's set to star on another reality show.
The Cornish land owner and heir to the Lanhydrock estate has said there have been "murmurings" about him appearing on Made In Chelsea.
Ollie has spent years partying in London after studying just outside of the capital, and while he says his social scene has not overlapped with the stars of the E4 reality show, he suggested a role is on the cards.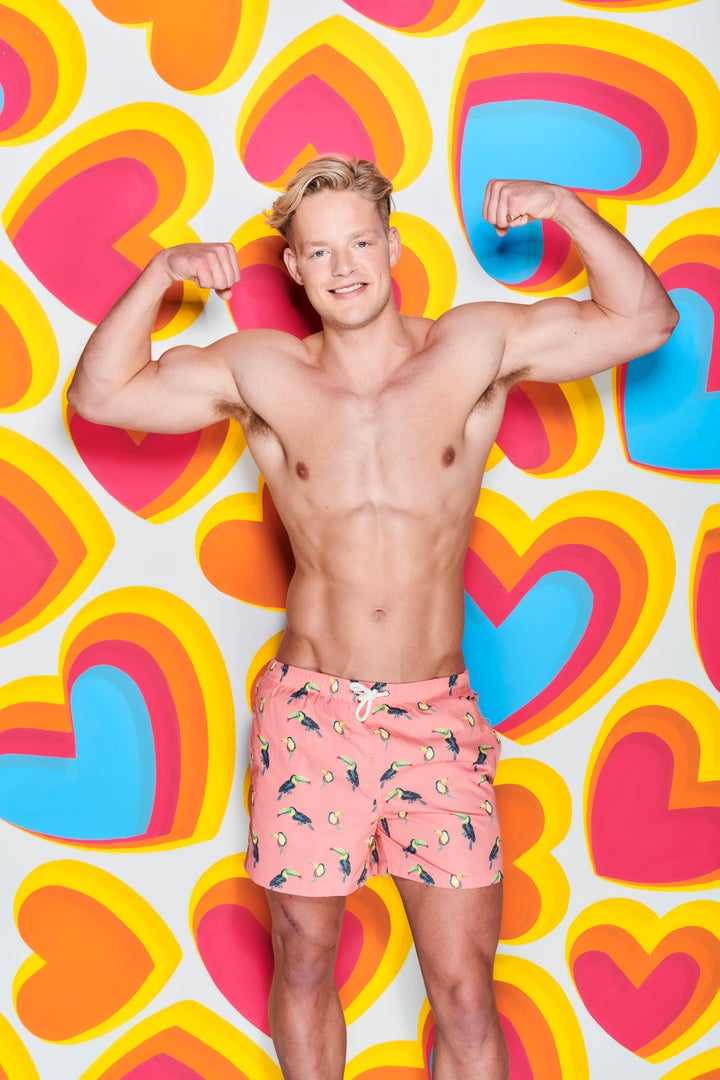 Speaking to HuffPost UK and other journalists in Cape Town, South Africa ahead of entering the villa on Sunday, he said: "I know there's been murmurs of possibly going into the show. I haven't been formally approached by the show but there have been murmurs regarding my sister and I."
Asked if appearing on Made In Chelsea is something he'd consider after leaving the villa, Ollie added: "Yeah potentially. [Love Island] for me is all about finding love, it's not about getting famous after this. If that happens it happens, but if I was going to pick a TV show to go into after this it would actually be ITV racing.
"I'd like to be a racing pundit of all things because I'm really into racing."
After it was pointed out he would be following in the footsteps of series three Islander Chris Hughes, who now fronts part of ITV's racing coverage, Ollie joked: "Yeah, but he doesn't know much about horses."
Ollie is set to inherit the title of Lord of the Manor of Lanhydrock when his father passes away or abdicates, but he says he won't be "shouting or bragging" about his family's wealth in the villa.
He says: "In the past, girls don't really know about my background because they don't really see it until I take them home, and then they're a bit like 'whoah'.
"I'm not snobby, I don't brag about my wealth. I don't brag about money. I'm just a down to earth bloke and that's basically the way I operate my life."
Ollie's wealthy family have also been supportive of his quest for love in the villa, despite threatening to cut him off.
"Initially my dad actually wrote me out of his will, but he was jesting," Ollie says. "He's very supportive. My mum is actually a massive fan of the show which is interesting because I'm not, I've never watched it before."
But despite not having seen the show, Ollie says he applied for the show – unlike many other contestants, who are scouted by producers – because his mum said he would "be really good for it" and he was "bored because Cornwall is a pretty boring place for a 23 year old".
The start of 2020 has panned out very differently for Ollie, as he should have been heading to Sandhurst on Monday, the day after Love Island begins, but an injury to his knee while playing rugby put a stop to his military dreams.
"How weird is that?" he remarks, explaining his injury also ended his ambitions of playing rugby professionally.
"It was pretty tough because going to Sandhurst is the classic middle class back up plan. For that to be taken away, I've now got to twiddle my thumbs and sit at home and take more of a managerial role when dad steps back or I've got to take a desk job, and I couldn't think of anything worse frankly. It's really not me."
Love Island begins on Sunday at 9pm on ITV2.