A Macmillan Cancer Support fundraising campaign has been criticised by cancer survivors for being "insensitive, offensive and patronising".
The charity's 'Brave the Shave' campaign encourages members of the public to shave their heads in order to raise money for their support services.
"Stand proudly alongside men, women and children with cancer. Ask friends and family to sponsor you and get set to conquer the clippers," their website reads.
While the campaign has already raised thousands of pounds for the charity, not everyone thinks it should continue.
On the community section of Macmillan's own website, cancer survivors have called for an end to 'Brave the Shave'.
One user, known only as 'Judyr58', said losing your hair, eyebrows and eyelashes after chemotherapy "makes your femininity feel like it's being stripped away bit by bit".
"Frankly I find people who say they will get their head shaved as support, and that say they do it to 'share' our experience, haven't a clue," she said.
"They might choose this, we haven't chosen it - and wouldn't.
"It may sound over the top to some of you but I find this whole campaign offensive, insensitive and patronising - particularly seeing people smile while having their head shaved, and people cheering.
"I didn't smile, and my daughter and husband didn't feel like cheering when they shaved my head."
Other cancer patients and survivors on the thread also criticised the campaign, including user 'jojomomo', whose husband organised a BBQ with friends to shave his head, while she was undergoing chemotherapy.
"He became more animated and excited as the event neared...putting the countdown on social media, and telling everyone how 'scared' he was at becoming bald," she said.
"He had his head shaved yes...but it didn't strip him in any of the ways the effects of chemo did to me.
"I didn't say anything as he truly had all the best intentions and it gave him something to focus on through some very tough times for both of us."
Others have shared their issues with the campaign on social media.
According to The Times, Macmillan received 55 complaints about last year's 'Brave the Shave' campaign and The Fundraising Regulator is currently considering a complaint about this year's one.
Anikka Burton, who was diagnosed with breast cancer at the age of 33, said although she's received "invaluable" support from her Macmillan nurse, she's not a fan of the campaign.
"I understand that these charities need to come up with inventive ways to raise money, however I do believe that they should pick their words carefully," she told The Huffington Post UK.
"I am a member of various cancer support groups and all too often these campaigns cause great distress to those who are living with the true horror of the disease on a day-to-day basis, simply through an insensitive choice of words.
"Obviously they need to come with innovative and catchy ways to raise as much money as possible, but as their mission is to support cancer patients they really should be more careful not to cause offence."
Commenting on the backlash, a Macmillan Cancer Support spokesperson told The Huffington Post UK: "For many years Macmillan supporters have chosen to fundraise by shaving their head in memory or support of a loved one affected by cancer.
"As a result we worked with our supporters to develop a dedicated fundraising campaign for those choosing to shave their head for Macmillan, and launched 'Brave the Shave' in 2015.
"We know that this is not a chosen fundraising method for everyone, but last year over 23,000 people signed up, raising over £4.4 million for Macmillan's vital services supporting people with cancer and their loved ones through treatment and beyond."
They added that Macmillan exists to "reach and improve the lives of people affected by cancer by providing medical, practical and emotional support" saying patients and survivors are "at the heart" of everything the charity does.
"We are hugely grateful to everyone who supports us and it is absolutely not our intention to upset or offend anyone with our campaigns," they said.
"We take feedback very seriously and as a result of a small number of recent negative comments about 'Brave the Shave' we have committed to carrying out in depth research with supporters and people affected by cancer to ensure we are delivering fundraising activities that resonate and inspire people to get involved in our work."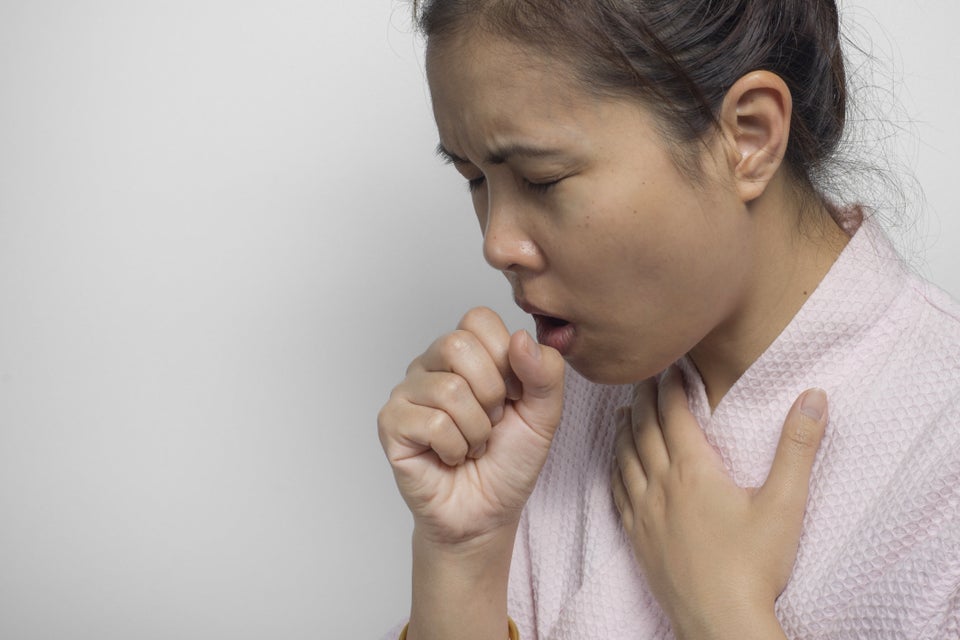 10 Symptoms That Could Mean Cancer