Authors Daniel Haack and Isabel Galupo put two queer female characters at the center of a heartwarming romance in their colorful new picture book for children.
HuffPost got an exclusive first look at the cover for Maiden & Princess below.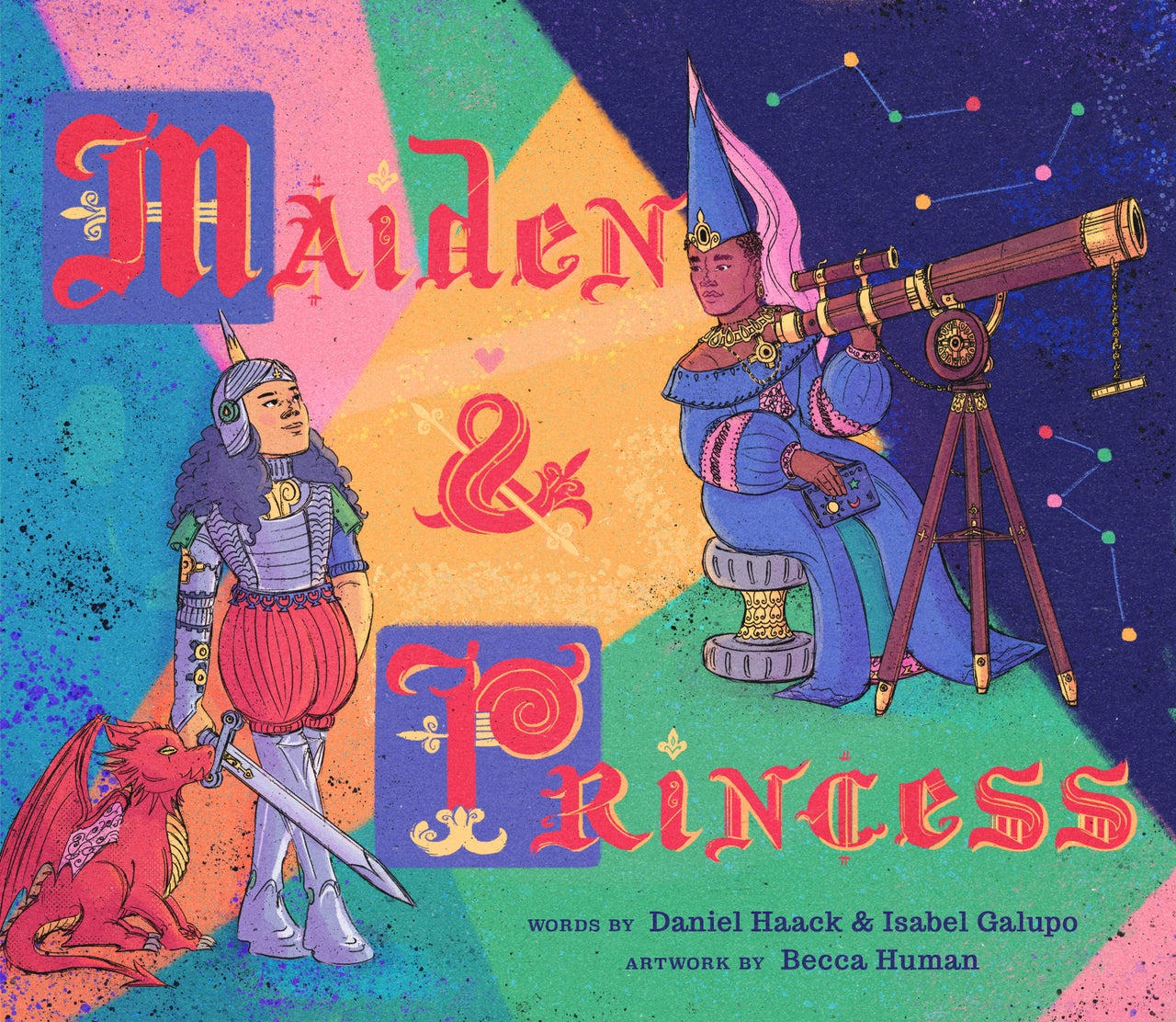 According to Haack and Galupo, the plot of Maiden & Princess stays true to fairy tale traditions. A young maiden attends a royal ball, where she meets her one true love... only in this case, her heart is won over by a princess.
The authors aim to give their narrative an empowering message for girls, too, as this princess also happens to be a skilled warrior and an astronomer.
Maiden & Princess is intended as a companion to Haack's Prince & Knight, which was released in May as the inaugural effort in a new partnership between GLAAD and Bonnier Publishing USA. Acknowledging that both books "exist in the same universe," Haack told HuffPost he was particularly excited about Maiden & Princess because he believes same-sex love between two women is even more underrepresented in children's literature as compared to that between two men.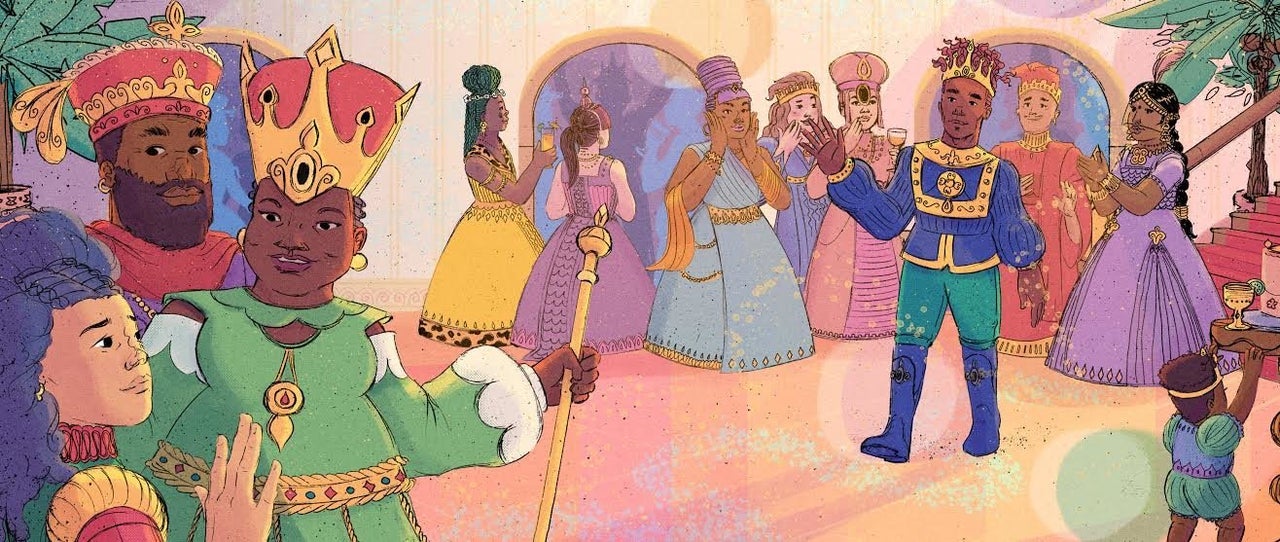 "We wanted to take that fairy tale structure with real human characters and tell a simple love story between these two women, complete with all the anxieties and excitement of first love that would resonate with kids," Haack, who resides in Los Angeles, said.
While the author drew on his own experiences as a gay man for Prince & Knight, he called on Galupo, a fellow Ithaca College alum he'd befriended in California, to lend her "great perspective" to Maiden & Princess.
"It was such an easy and organic collaboration," he said.
For her part, Galupo said she was extremely grateful that Haack opted to ask a queer woman "with lived experience relevant to the book's subject matter" to lend her perspective instead of writing it himself. "It really demonstrates what a thoughtful and responsible male ally he is," she said.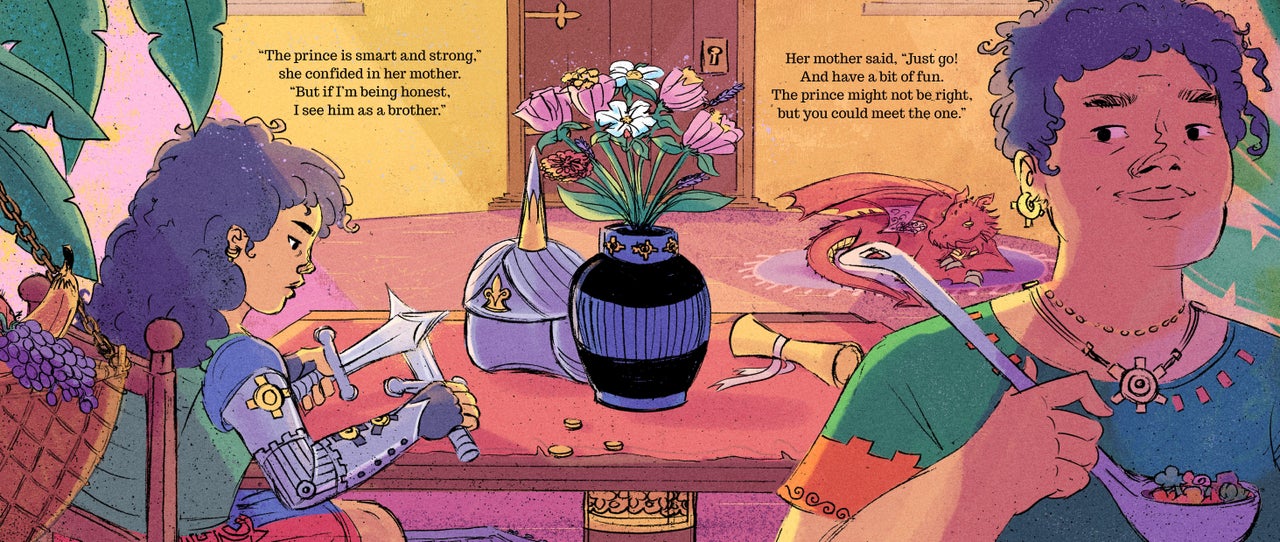 While many children's books that deal with same-sex relationships have been plagued with controversy in the past, neither Haack nor Galupo is concerned.
"Kids are remarkably accepting and understanding," Haack said. Pointing to the fact that Prince & Knight will receive a second printing, he added, "For children who don't have any same-sex couples in their lives, these books can be a great way to start those conversations ... or maybe your kid will just think the dragons are cool or will like the pretty dresses."
"Love is the very thing that unites every single one of us," added Galupo. "I hope most parents would emphasize the beauty of love, no matter what form it takes."
Maiden & Princess is due for release April 2019.
Related