A man has been praised for standing up for a woman who was being harassed in a cinema, despite people initially thinking he was causing trouble.
The story was shared by Momo Hatsa, who was at the cinema watching the new Ghostbuster's film when the guy began shouting at another man to move.
Immediately, everyone assumed the guy raising his voice was in the wrong. But it soon transpired that he was doing a good deed: intervening to help a woman who was being harassed.
This guy, who people had "hated" 15 minutes beforehand, was in fact a hero. His touching tale proves that we should not jump to conclusions about others too quickly.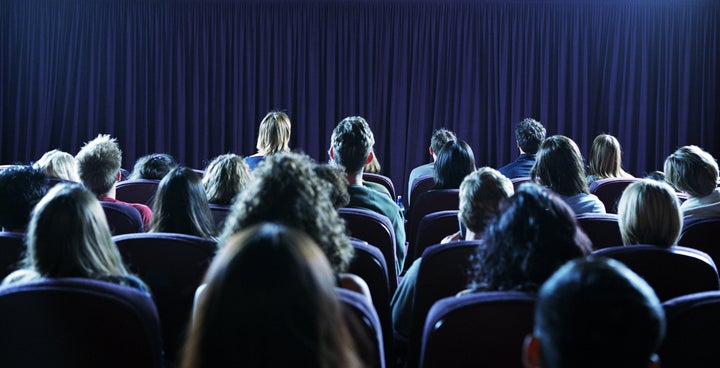 Hatsa shared the story on the 'Love What Matters' Facebook page where it has since been shared more than 2,000 times and has garnered more than 13,000 reactions.
Recalling what happened, Hatsa said there were just 10 minutes left of the film when she noticed that a man on the other side of the cinema was forcefully telling another man to "move over".
"Everyone in the theatre was getting agitated, with a few people asking him to keep quiet.
"After a few moments of silence, this man stood over whoever it was he was speaking to (another man in the row in front of him) and yelled at his fullest volume, 'I SAID MOVE OVER!'
"The woman behind me, a mother who had brought her son to watch the movie, also got up and yelled back, 'BE QUIET!'
"To which this man, standing up in a darkened theatre full of people who were ready to call security on him, replied, 'I WILL NOT. HE IS HARASSING HER'."
Hatsa said that after the heated exchange, the cinema became very quiet.
The man who had shouted waited until the man in the row in front of him, who had harassed a woman, got up and moved to another seat.
"The standing man checked on the woman being harassed and finally sat down, this time behind her to make sure she wasn't bothered again," recalled Hatsa.
"And the mother sat down. And we all settled down. And we were all surprised that what we thought was hypermasculinity rearing its ugly head was actually feminism raising its voice."
She explained that once the film had ended, people stayed until the end of the credits to thank the man.
"As soon as the lights went up, almost everyone in the theatre got up, walked over to this man we thought we hated just 15 minutes prior, and thanked him," she explained.
"A young girl who couldn't have been more than 16 ran over to him and said, 'Thank you for being wonderful.' And hugged him."
Hatsa said that moment touched her so much that on her way home, she cried.
"I cried for Paris, for Ankara, for Orlando, for Baghdad, for Syria, for everything that is happening in our world," she said.
"But I also cried for the courage and kindness and nobility that I saw in that man, because I saw it touch and change every person he came in contact with... and I was reminded of the power we all have within us to incite goodness in this world."