A husband gave his animal-loving wife a taxidermy cat for their first anniversary, and funnily enough, she hated it.
But thankfully the woman, known only as Catherine, saw the funny side and recently listed the gift on Ebay along with a hilarious description.
"My husband garbage picked a very badly taxidermied cat for me for our first wedding anniversary, because nothing says 'I love you like' your favourite animal, only dead," she says in the ad.
"It was clearly someone's (elderly) pet, and it's tragic gaze is hauntingly beautiful in a way. Not a way that I want in my house, but I imagine someone might."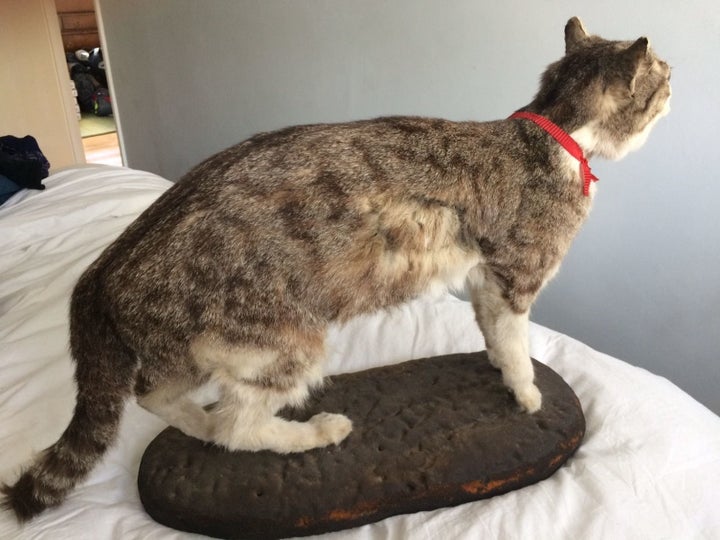 Catherine explains that her husband has always found buying presents stressful and she didn't expect a gift at all for their anniversary.
But knowing she loves cats, he tracked down the taxidermy kitty via his tattoo artist and named it Paper, to mark the pair's "paper" anniversary.
Catherine has valiantly kept Paper for two years, but as their third anniversary approaches on 1 November, she's decided it's time he had a new home.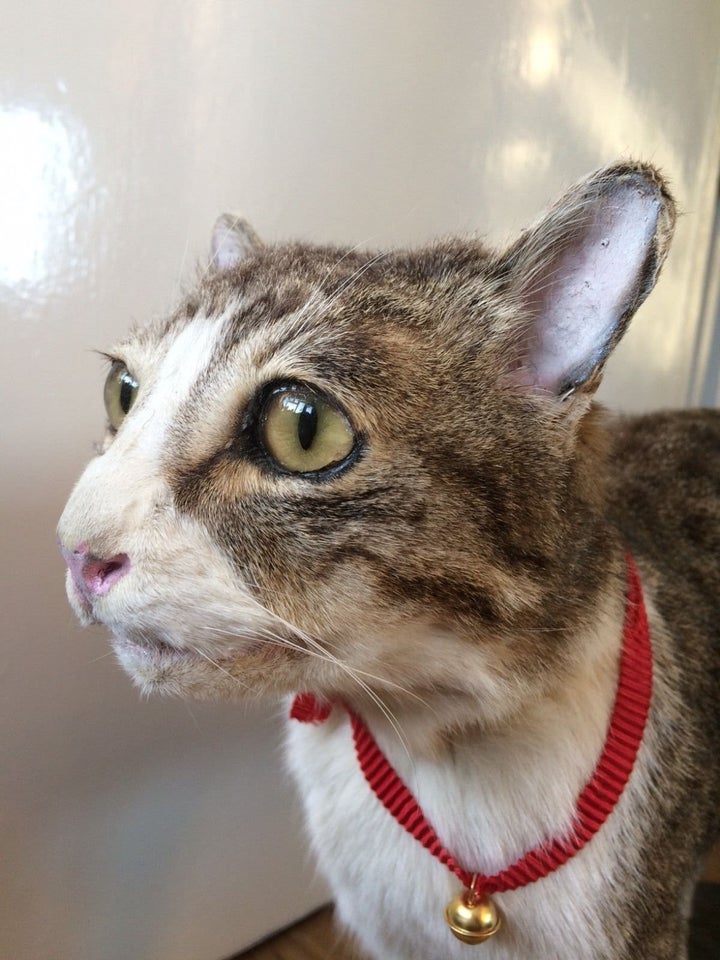 "I'm selling because I've dutifully kept it for two years and I'm getting worried about the long term psychological effects on my two (alive) cats, who have now accepted living with a dead, badly stuffed relative as normal," she says.
"If your home needs a tragic symbol of misguided love - the misguided love of an incompetent amateur taxidermist for a beloved, elderly, scruffy cat or the misguided love of a new husband who thought getting his cat-loving bride a dead one for their first anniversary was a good idea - then please consider bidding."
So far bids for the cat have reached over £100, which isn't half bad, considering it comes with a red ribbon from a Lindt chocolate rabbit to "make it more festive".
Catherine will be giving 10% of the overall sale price to Battersea Dogs and Cats Home to prove she's "not heartless".
She ends her post: "Bid high. Marital counselling isn't cheap."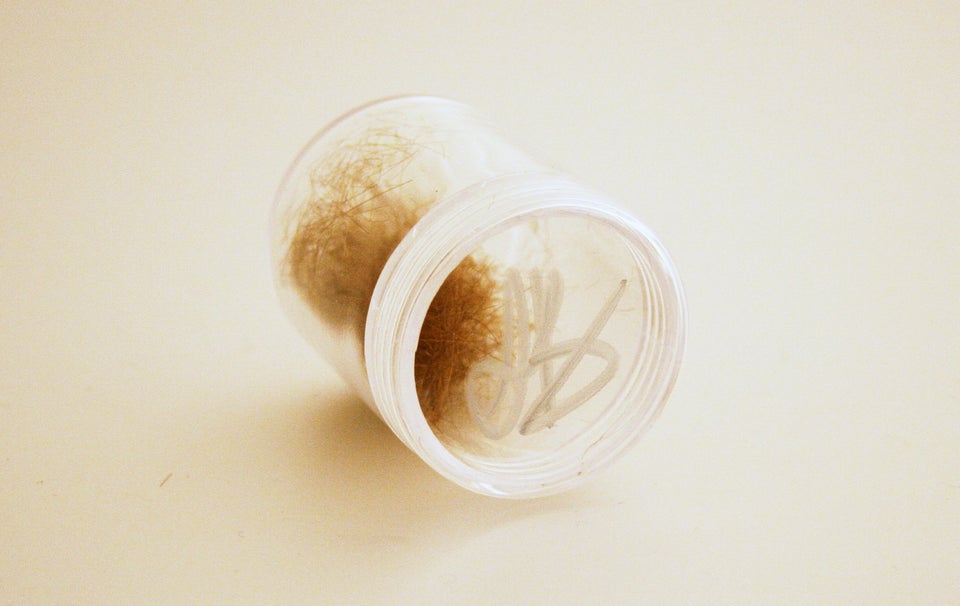 Craziest Celebrity Memorabilia Sold On eBay
Related