An ingenious boyfriend gave his girlfriend a marriage proposal with a difference by making her a fairytale puzzle book.
Eric Page created the book for long-term partner Shirin, then shared details of his creation on Imgur and YouTube.
"Growing up, Shirin loved to make fairytale story books for her family so, for the proposal, I decided to create a fairytale story based on our relationship," he explained.
"Each page was locked until she solved a puzzle about our relationship."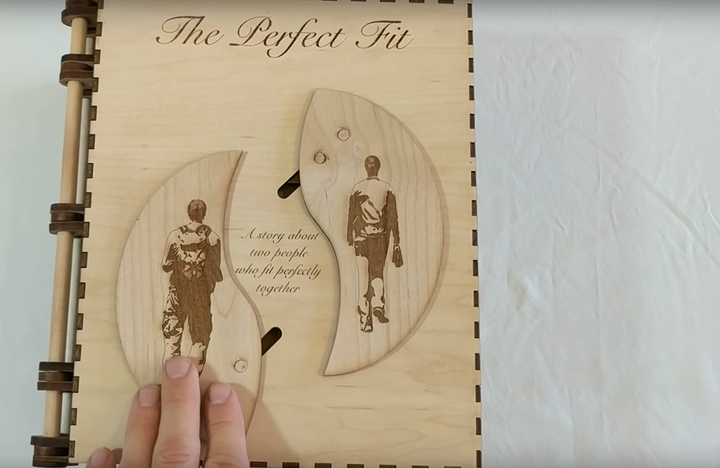 The couple met at SantaCon, so Eric created a story about the two characters they were dressed as on the day: Super Santa and Mrs Gingerbread.
In the story, the Christmassy pair are on a quest to find "The Perfect Fit", whatever that may be.
Shirin had to answer questions about her and Eric's relationship - such as 'what were you standing under when you first kissed?' - in order for the characters to progress.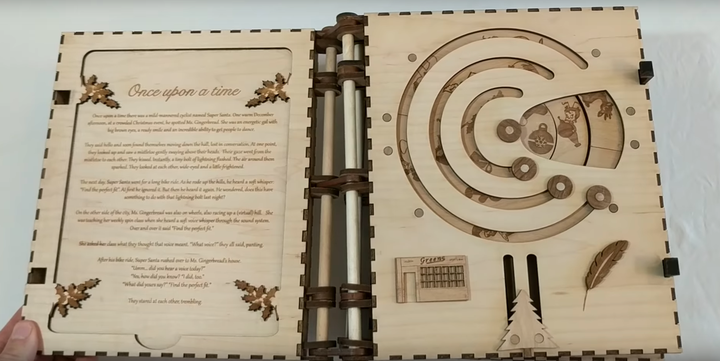 Thankfully, Shirin got full marks and made it to the end of the book, where Eric had embedded a ring in the final page.
"When she got to this part of the story, I was down on one knee and asked her to marry me," he said.
"Amazingly, she was so caught up in the story that she didn't even realise that I was proposing until she actually saw the ring."
The talented boyfriend also handmade the ring.
Unsurprisingly, Shirin said yes and the pair and now planning their wedding.
We think Eric has just upped the stakes for all those Christmas wedding proposals.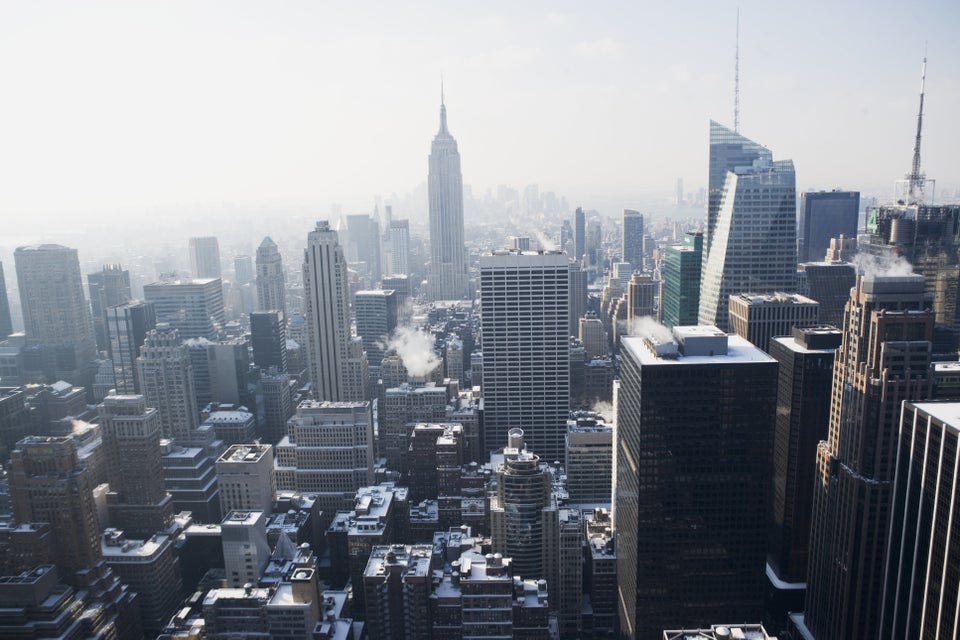 Top 20 Destinations To Propose