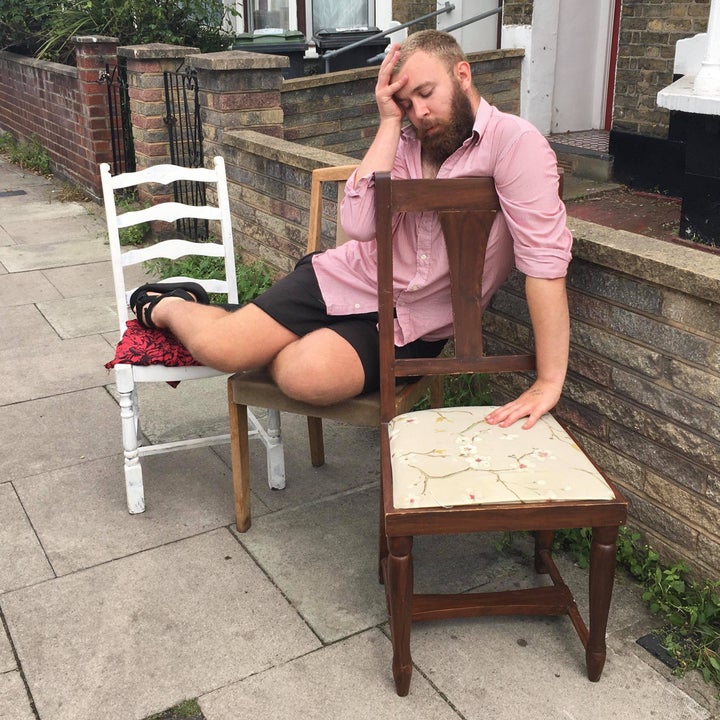 "I never would've expected people to be so enthusiastic about pictures of me mincing around with furniture," says Sam Ray, a 23-year-old freelance designer living in London.
Ray has been making quite the name for himself in south London social media circles, as he can often be found artfully poised next to various furnishings.
The recent graduate is basically a celebrity on the 'Free Stuff South East London' Facebook group – and now even further afield – thanks to his newfound talent for flogging free goods.
No wardrobe, metal bed frame or mismatched dining chair is complete without him standing beside it clutching it, or lying down with a solitary foot pointed in the air. Sometimes he'll clutch his head like he's forgotten something.
It was a happy accident that he first posed next to a vintage wardrobe. "My housemate had a friend who was maybe interested [in it], but wanted to know how big it was," he tells HuffPost UK.
The housemate asked Ray to stand by the wardrobe so her friend could gauge the height – he willingly obliged. Sadly, their friend wasn't interested, so they put it on the Free Stuff South East London Facebook page in August – and much to their delight, there was huge interest.
"Does the handsome chap come included?" asked one bargain hunter. "Who is he?!?" asked another. "He could convince me to buy a shoebox."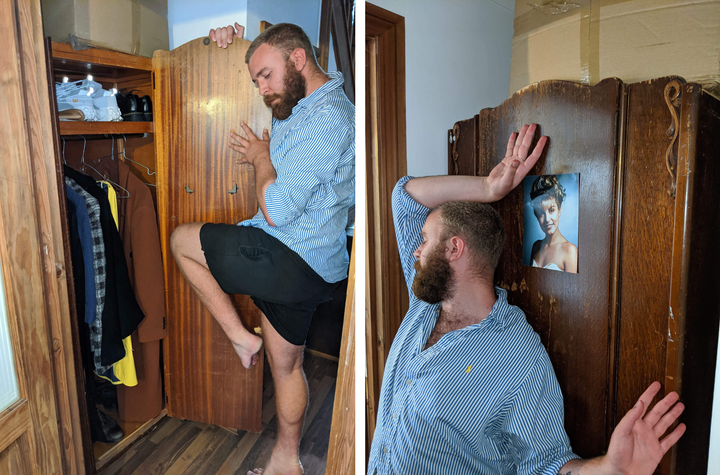 Ray and his housemates needed to shift a lot of furniture fairly quickly. When they moved in two years ago, the place was unfurnished. They were all students without much money, so they found the free stuff Facebook page and got most of their furniture from there.
"We were told when we moved out, if there was anything in the house that wasn't on the inventory, we'd be fined per item," he explains. "So it was really essential we got rid of it all."
After the initial wardrobe photo attracted attention, they decided to repost other things they were selling with new photos that included Ray posing. And hilariously, it helped a lot. (In addition to the free price tag, of course.)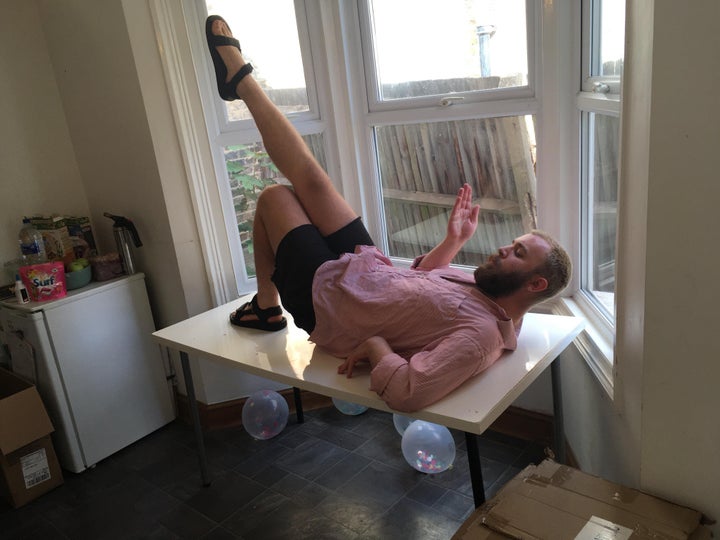 At first, his posts would get a few likes or comments, but before he knew it, they were getting up to 800 likes, with people commenting to say they'd come home from work and check the page to see if he'd posted anything.
"I've always liked doing things differently but I never really expect that to be received well or celebrated," he says.
While he's had a lot of fun posing with the furniture and making people laugh, he's also a fan of the environmental impact of opting for secondhand – none of this stuff is going to landfill, it all goes to a new home.
"I think it's great that the page is up there," he says, "because people like us can grab stuff and enjoy it for a bit and then put it back up and let someone else take it and make use of it."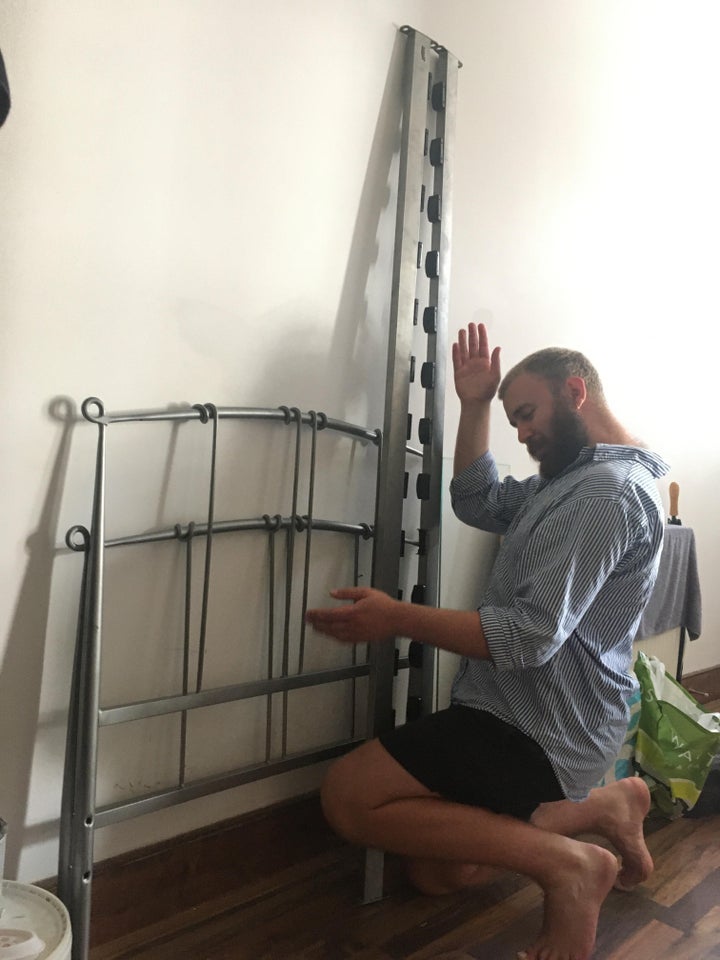 He's kicked off a trend, too. One person who collected a bookcase from Ray even sent a photo of her brother posing like he did, alongside it.
"It was so sweet and heartwarming," he says. "It was really flattering and felt nice that I was bringing smiles to people's faces – especially at the moment."
"I think if I ever have stuff to give away I'll do the same again," he adds. "People were commenting about how they wanted a calendar, so maybe I'll think about that near the end of the year."