Mariah Carey kicked off her first UK tour in 13 years on Tuesday night, taking to the stage - and looking as glam as ever - at Glasgow's SSE Hydro Arena.
The pop diva sported a glitzy, cut-out leotard (bedazzled with plenty of sequins, of course) while performing, and she was joined on stage by a number of buff male dancers.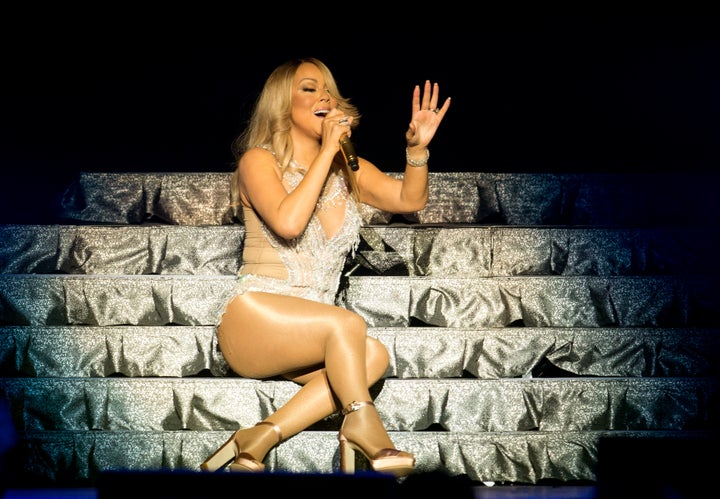 When Mariah wasn't busy belting out her hits, the dancers, who sported open jackets and no shirts underneath, took on a series of important tasks, such as carrying the star while she lounged on a chaise lounge.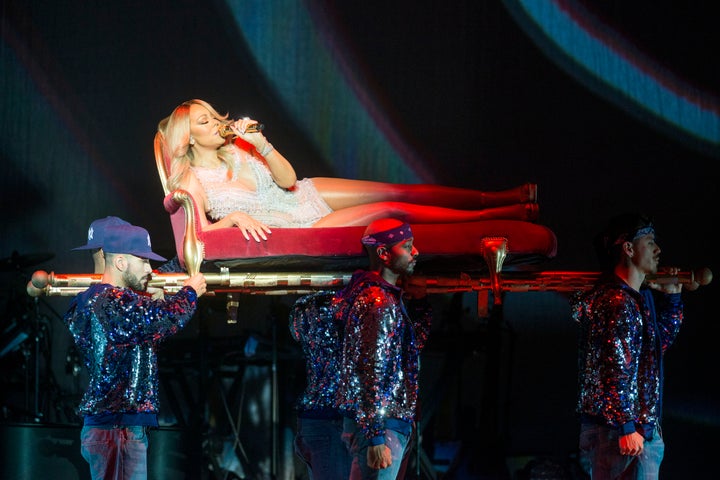 The gig didn't go without a hitch though, and as the Guardian reports, Mariah battled with two defective throat sprays, and the fans that keep her hair in check hadn't been switched on (electric fans, that is, not excited audience members).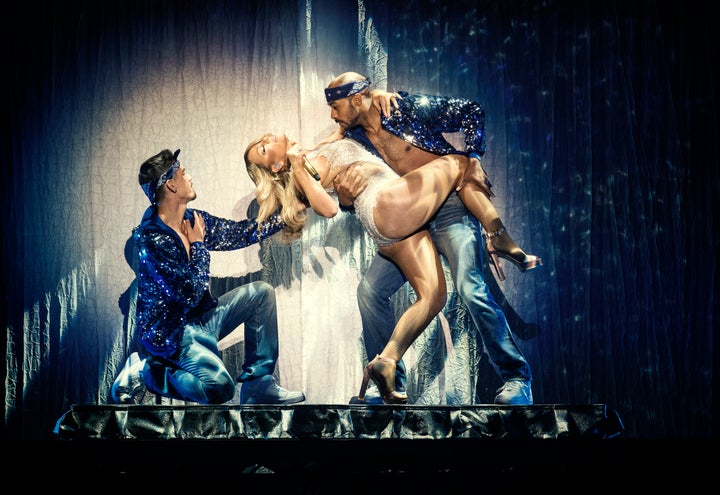 Nevertheless, the 'We Belong Together' singer took things in her stride, forgetting her reputation for diva demands and joking about it all.
Mariah is performing a total of 27 dates worldwide as part of her 'Sweet, Sweet Fantasy' tour, including concerts in London and Birmingham, before returning to Las Vegas to complete her residency there.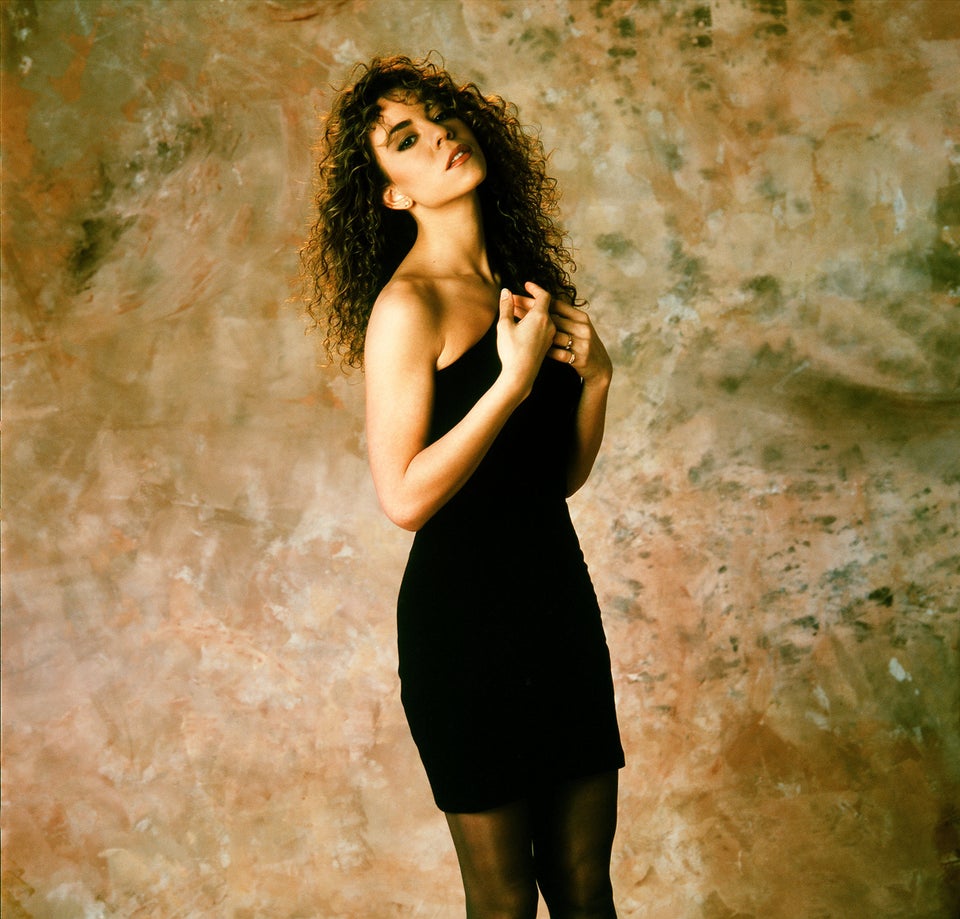 Mariah Carey's Sexiest Photos Ever
Related