If you've used a computer or watched television recently, you'll have heard that Apple has removed the headphone jack from the iPhone 7.
The firm has committed to giving away a lightning adapter with each device, but that simply won't wash with many of its style-conscious customers.
After all, if you think a protective case is a distraction from the design, you're not going to want to append a piece of clunky plastic to your £600 smartphone.
For the design purists, there is but one solution: wireless headphones.
It's to the Apple aesthetes that Master & Dynamic will be hoping to appeal as the new iPhone hits the shelves.
Their wireless, over-ear MW60 headphones have been out for some time, but with the iPhone 7 launching without a jack, we thought now would be the perfect time to try them out.
The New York-based audio company claims to build sound tools for creative minds and describes its headphones as "modern thinking caps".
But do they live up to the rhetoric and, more importantly, the £419 price tag?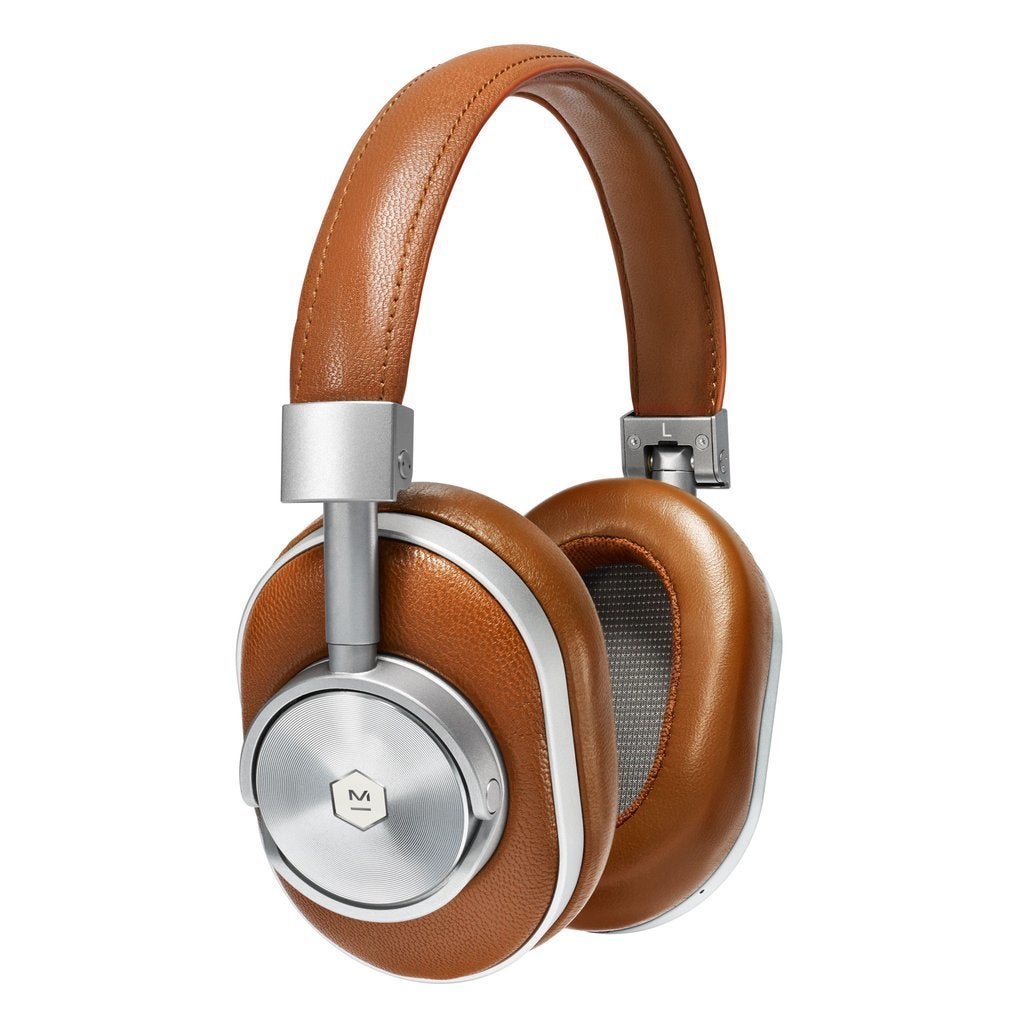 First impressions
As soon as you unzip the case, it's clear that the design and build quality is a cut above the competition. Clad in brown leather, our test pair really are stunning. But if you're prone to bashfulness, be warned: these headphones are designed to turn heads.
Of course, there are alternatives. The black metal and black leather is aggressively, "don't you dare look at me" discreet, while the gunmetal and black leather is a sort of happy medium between the two extremes. With fold-up speakers, you can always stow them away while you're on the go.
The cans' rugged exterior is complemented by softer material covering the points of contact. The headband and earcups are wrapped in a heavy grain premium cowhide, while lamb-skin clothes the earpads and the underside of the headband.
The quality of the leather is matched only by the finish of the stainless steel and aluminium. From the swivel of the earphones to the reassuring click of the play button, these cans are robust in every detail. The only drawback is their size. The speakers hang low and are only adjustable by about 1.3cm.
The brand promises each of their products is designed to endure decades of use. Given that we've only spent a few weeks with these cans, it's a claim we can't stand up. But they are so well engineered we can promise you won't be disappointed if you've come to expect Apple-standard hardware.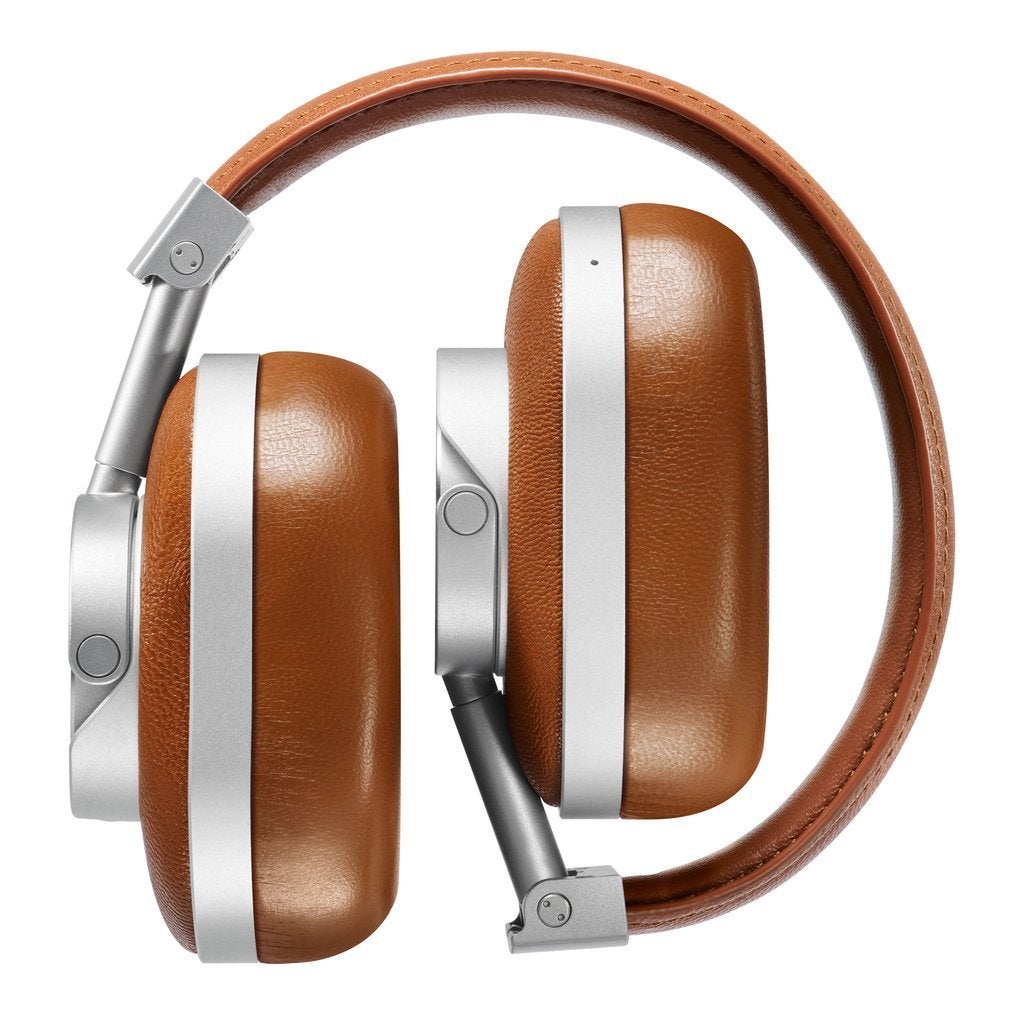 Do they really work wirelessly?
The MW60's older sibling, the MH40, released to rave reviews. Journalists and audiophiles alike were won over by their polished design and crystal clear sound quality. In fact, they were so well received that Apple even showed them off in its own stores.
The major distinction is the MW60's wireless capability. For years, music lovers have shied away from the tech. At best, it provided a poor imitation of its wired equivalent and, at worst, an unforgivably patchy signal which dropped more regularly than Skrillex.
But the MW60 is flawless. There's no awkward interference or skipped beats. So how does Master & Dynamic succeed where established manufacturers have failed? Well, as Wired first noted, the MW60 relies on the same sort of antenna design found in iPhones. The technology which was slated when it launched in the iPhone 4 has actually proved super effective.
By incorporating similar tech into the MW60's Bluetooth, Master & Dynamic have created one of the most reliable wireless audio experiences money can buy.
And the general sound quality?
You can listen through a normal jack – it even comes with an adapter for a headphone amp – but for the purposes of an iPhone 7, we're interested in how good the wireless quality is. The first thing to say is that it's impossible to tell the difference between the sound when its looped to a smartphone via a wire or Bluetooth.
Secondly, the noise-isolating design is more than capable of muffling background noise, which is drowned out altogether by the superb sound. Trebles in classical music are as spine-tingling as the bass in dubstep is sonorous. That said, the frequency range is 5-25,000 Hz, meaning the bass might not satisfy the hungriest bass fiends. But if you want to listen to a range of music, you'll be more than content.
Who should buy them?
£419 is a hefty sum of money for a pair of headphones. But if you're looking for cans which combine rich audio with great design and faultless wireless listening, you won't be disappointed. See them as investment; they're bound to outlive your next iPhone.
Who shouldn't buy them?
If you've no intention of buying an iPhone any time soon, you could save £100 and opt for the MH40. And, if you're non-plussed by the design but obsessed with sound quality, a pair of high-end Sennheisers could be a better match.
Price: £419
Available: Now
Related