'MasterChef' returned last night for the debut of its 12th series, but regular viewers will notice there are a couple of things missing from the enduring show.
From the start, viewers were no longer reminded by host Gregg Wallace that "Cooking doesn't get tougher than this" in the opening montage.
Instead, John Torode welcomed viewers to some "great cooks, great food, great endeavour".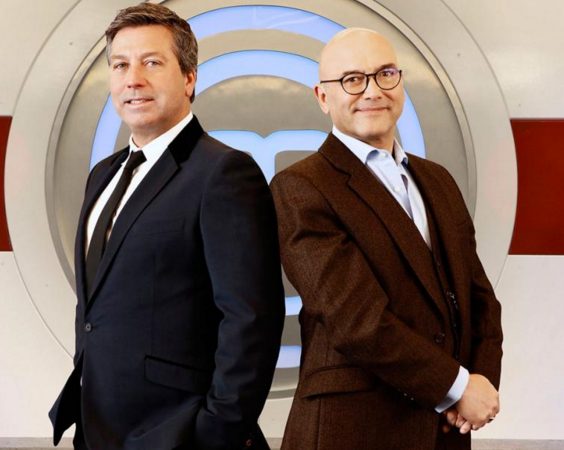 And something else that won't be making an appearance in this year's kitchen is… gadgets, according to Gregg.
"We seem to have lost dry ice, which I'm pleased about. We seem to be seeing less water baths, which I'm pleased about."
(That'll be apart from the one in the very first episode, then...)
The show's success is proven by its equally popular off-shoots, 'Celebrity MasterChef' and 'Master: The Professionals', but for Gregg, who started his career as a greengrocer, it's all about the ordinary contestants starting their journey this evening.
"It's just real people… I love to see them achieving stuff. I think it's brilliant."
Particularly when it's puddings, which Gregg is quick to say will remain an integral part of the programme, despite his commitment to his new health regime. In order that he can still sample the sweet stuff, Gregg has revealed he now makes six trips to the gym every week.
'MasterChef' continues on Wednesdays on BBC One at 8pm. Catch up with the first episode on BBC iPlayer.
Popular in the Community