A man who lost his wedding ring while swimming in a lake has been reunited with the precious piece of jewellery thanks to a local artefacts group.
Matt Walker, 47, got the white gold band back after the lake was drained of eight million gallons of water and people with metal detectors helped him hunt for it.
Despite the ordeal being like finding "a needle in a haystack", Walker was reunited with the ring.
"I was very lucky," he said.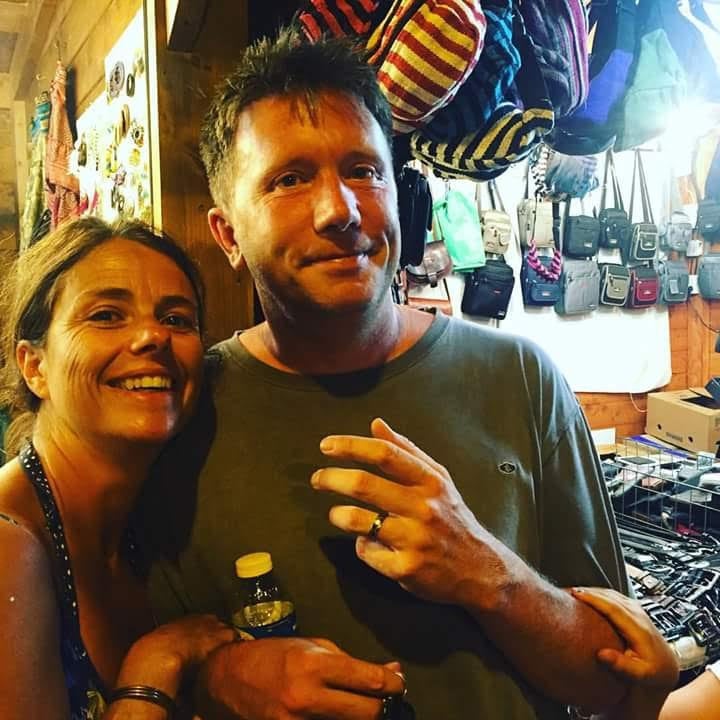 The father-of-two said he lost the ring when he was swimming in Clevedon's Marine Lake with his children.
He frantically looked around for it, but in a lake 250m long, 100m wide, a metre deep and full of murky seawater, the odds weren't in his favour.
Desperate to get it back, he contacted the committee which maintains the lake, in Clevedon, North Somerset, and was told it would be drained two months later.
Five enthusiasts, armed with metal detectors, trudged through the thick, wet mud last week in search of the engraved ring.
At first, they got plenty of bleeps but unearthed only bottle tops, loose change and other bits of metallic junk.
But miraculously, two hours into the painstaking search, lucky club member Dave Baker managed to find it.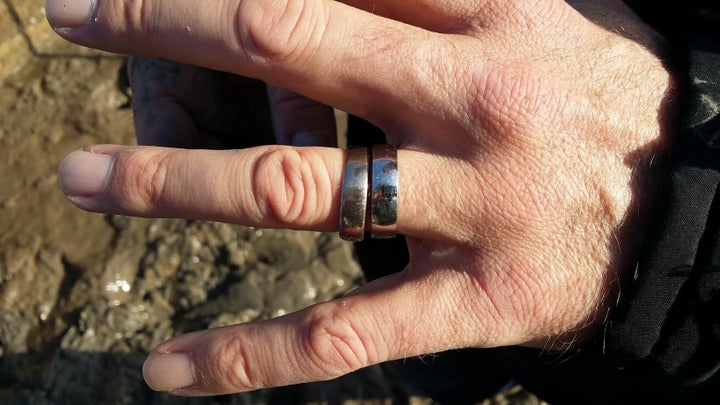 Matt, of Backwell, Somerset, said: "It was buried about a foot deep in really deep, clay-like mud. It's amazing that they found it as it's such an enormous area to search. I was pretty surprised to be honest - I had started to give up hope.
"I'm delighted to have it back."
He added: "My wife had given me a cheap, five euro ring to replace it which has obviously been removed now and the original is back on."
Matt said he was devastated when he lost the ring a few days before his 13th wedding anniversary - and wife Rachel, 46, who works in HR, wasn't too happy either.
He said: "I was swimming with the kids at Clevedon Marine Lake and I got over to a raft in the middle. When I climbed up, I realised it was missing.
"I was genuinely gutted. It is just a ring at the end of the day, but it was just a few days before our anniversary on August 16.
"I had a quick look for it but the lake is massive and it is very muddy water - you can't see anything. There was no chance I'd find it."
Luckily, resourceful Matt, who runs the Achievement For All children's charity, got in touch with Morley Howard, who is head of the metal detecting club.
Matt, who is dad to Thomas, 11 and Rosie, 10, said: "They offered to turn up and have a look and five of them did.
"They looked where I thought I had swam across and then one of them decided to look by the pontoon where I had climbed.
"Literally within a few minutes, he found it."
He added: "It's brilliant to have it back - I was very lucky.
"I bought a lottery ticket that night but unfortunately my luck didn't stretch that far."
Matt said that it's not the first time he's lost the £250 ring - it also fell off when he was swimming in a harbour in Cornwall but, luckily, someone jumped in and found it.
Morley Howard, of Somerset Artefact Seekers, said scouring the lake for it was tricky. "It took a good couple of hours," he said. "We started at one end and Matt tried to retrace his steps.
"We were quite surprised to find it. We do go out wanting to find things but we got quite lucky - it was like looking for a needle in a haystack."
Morley, whose 14-year-old son suffers from Cystic Fibrosis, said he did not ask Matt for payment but asked them instead to donate to the Cystic Fibrosis Trust.