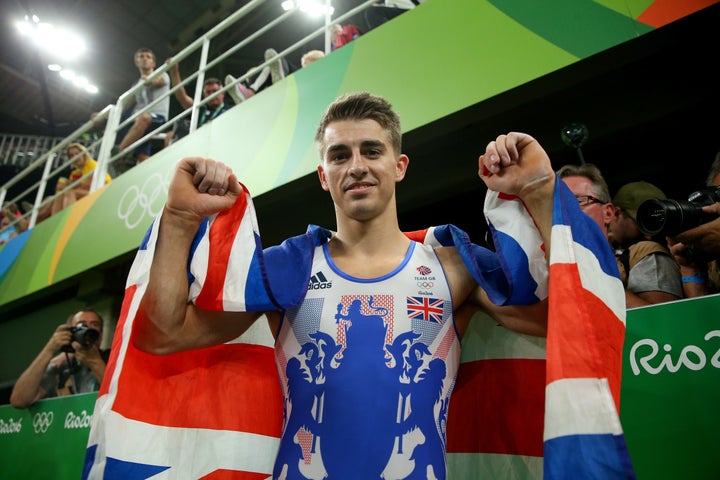 Article originally published 14/08/2016: due to a technical issue this article may have resurfaced for some readers, and the original publish date may not have been visible.
Max Whitlock's phenomenal Olympics continued as he won his second Olympic gold medal within the space of two hours.
The British gymnast added gold in the pommel horse to a medal of the same colour secured in the men's floor around an hour earlier - making him a double Olympic champion. Incredible stuff.
The 23-year-old grabbed gold in the men's floor event and followed it up by pipping his team-mate Louis Smith in a thrilling finish to the pommel horse final.
Whitlock, the 2015 pommel world champion, had been tipped to become the first British gymnast to stand on top of an Olympic podium.
But few believed he would clinch double gold with two nerveless performances which underlined his status as one of the finest male gymnasts in the world today.
Whitlock scored 15.633 on the floor then watched as the favourites including Kenzo Shirai and Samuel Mikulak both made mistakes that left them out of medal contention.
Instead it was two Brazilians, Diego Hypolito and Arthur Mariano – who completed the podium places, to the delight of the home crowd.
Whitlock was cheered onto the podium to collect his historic gold medal while the Brazilian pair milked the acclaim of the crowd.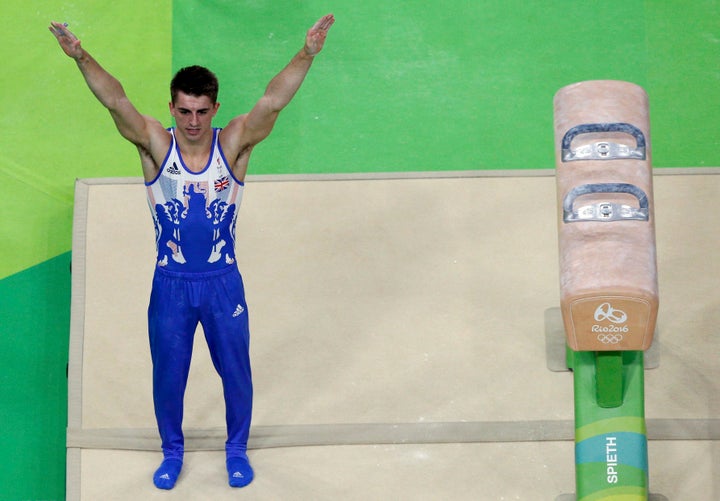 After a brief pose for photographers, Whitlock was ushered away to prepare for the pommel and he came back refreshed and clearly ready for more.
Starting fifth of eight finalists, Smith led the way with a score of 15.833, until Whitlock eclipsed him with 15.966 with one more athlete to go.
And when Russian Nikolai Kusenkov summoned an unspectacular routine, gold and silver for Whitlock and Smith were assured.
The pair embraced before being led out for their medal ceremony on an historic day for the domestic sport.
It was the fourth Olympic medal of Smith's career while Whitlock's historic golden double takes his own career Games tally to five.
Whitlock's feat was all the more remarkable for the fact he had to recover from a bout of glandular fever shortly after becoming Britain's first male individual world champion in Glasgow last year.
The illness forced him to miss the European Championships and cast some doubt over his ability to fully recover in time for the Rio Games.
The doubts were not entirely assuaged by Whitlock's solid but unspectacular performance in the men's team final, in which they narrowly missed out on a medal.
But a consistent display in the all-around competition resulted in him becoming the first British man to reach the podium in the sport's most prestigious category.
Yet that achievement paled into insignificance when compared with Whitlock's achievement in the Rio Gymnastics Arena on Sunday night.