A man with Down's syndrome is celebrating 30 years of working at McDonald's.
Russell O'Grady was 18 years old when he went on work experience at his local McDonald's restaurant, the Northmead branch in Australia.
Now, aged 48, O'Grady is celebrating his 30th work anniversary.
The part-time staff member works three days a week cleaning the dining area, clearing trays and greeting customers.
He has become an invaluable member of staff and is also something of a minor celebrity among locals.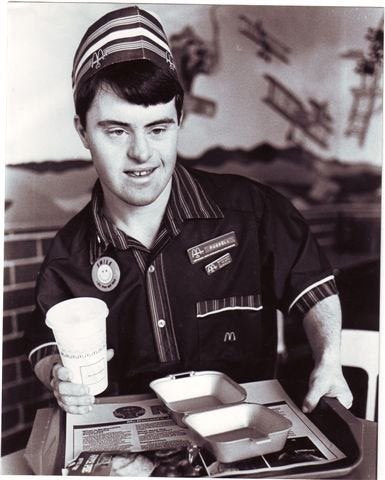 O'Grady found work with McDonald's thanks to Jobsupport, an initiative helping people with intellectual disabilities find employment.
In celebration of his 30 years of service to the company, staff at the restaurant threw him a party with a pretty epic cake.
Jobsupport trainer Nikita Vandaru said the job helps O'Grady feel like part of the community.
"When I watch him work, every second customer will stop and talk to him. He's got a huge smile on his face every time they come," she told the Daily Telegraph.
Speaking previously on his 20th anniversary with the company, Geoff O'Grady, Russell's father, issued a heartfelt thank you to McDonald's and Jobsupport for all they have done for his son.
"Without that initiative, lots of people like Russell wouldn't have the jobs they do today and they wouldn't have the reward that that gives them, which is pride, a boost of their self-esteem, and feeling important and belonging in society," he said.
"It gives them a reason to be."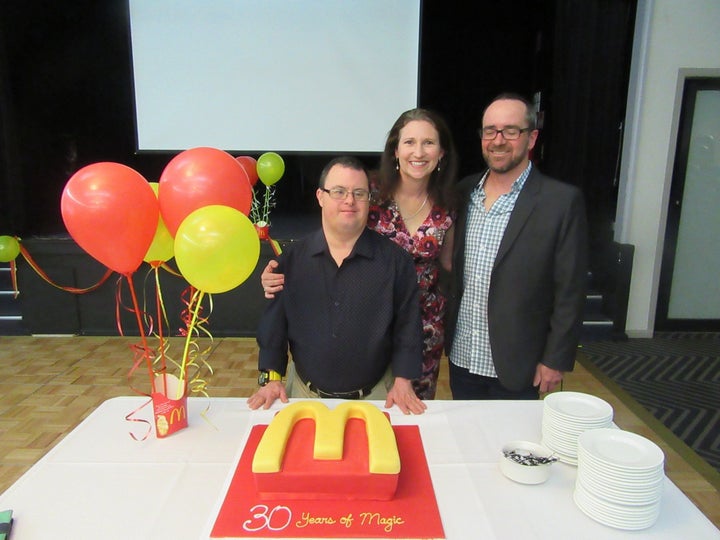 After 32 years of working for the company, Freia David decided to hang up her hat.
To thank her for all of her hard work, the fast food chain in Massachusetts threw David a huge party with balloons and a cake.
Speaking to Fox25, McDonald's director of operations Bob Broughton said the branch would not be the same with her.
"Her smiles, her enthusiasm and her daily hugs made our restaurant more than just a restaurant," he said. "It made us part of Freia's family."