After 32 years of working in McDonalds, Freia David decided it was time to retire.
So to thank her for all her hard work, the fast food chain threw David, who has Down's syndrome, a party she'd never forget.
The Massachusetts branch organised balloons and a cake to mark the momentous occasion and local news teams even came to interview the 52-year-old on the day.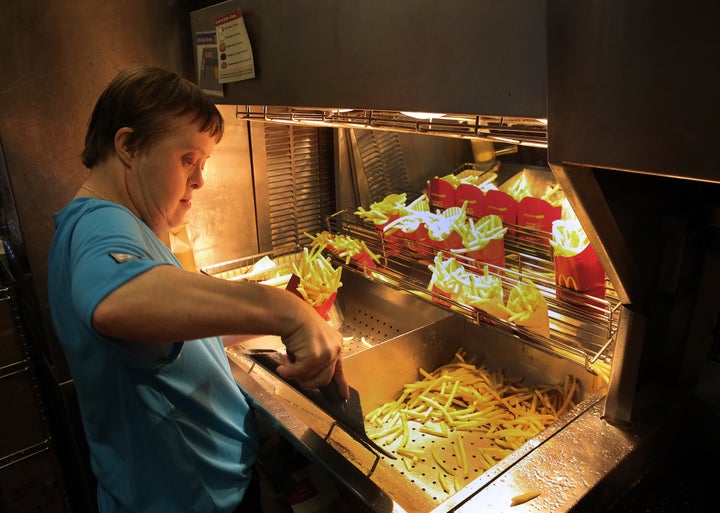 David began working in McDonald's in 1984 and has worked at the restaurant for three hours a day, five days a week ever since.
She got the job after McDonalds partnered with the Charles River Centre - a supported home where she lives - to create a programme employing individuals with developmental disabilities.
She started cleaning tables but worked her way up until she discovered her favourite job - making the french fries.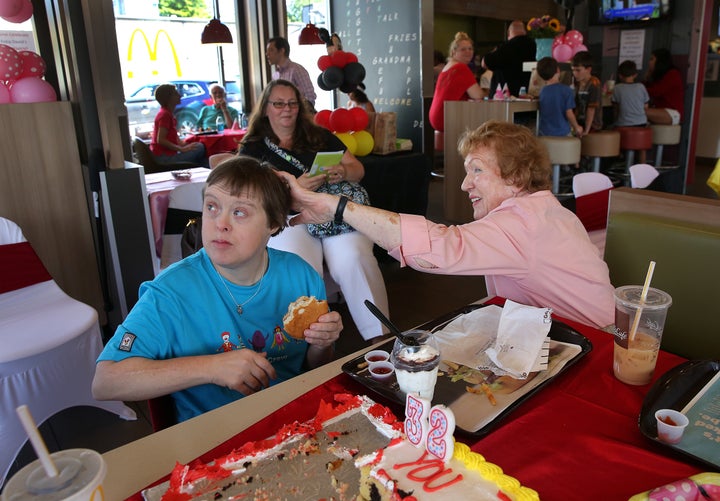 Speaking to Fox25, McDonald's director of operations Bob Broughton said the branch would not be the same with David.
"Her smiles, her enthusiasm and her daily hugs made our restaurant more than just a restaurant," he said.
"It made us part of Freia's family."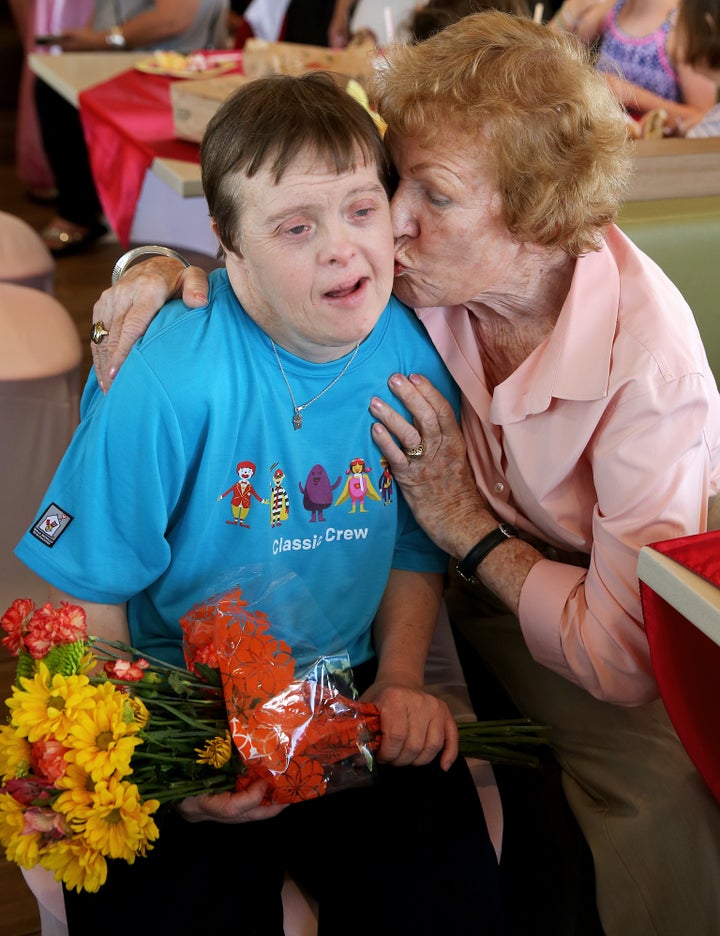 David will now be spending her time having some well-deserved fun in a day programme, playing games and joining in with volunteer opportunities.
We wish her a very happy retirement.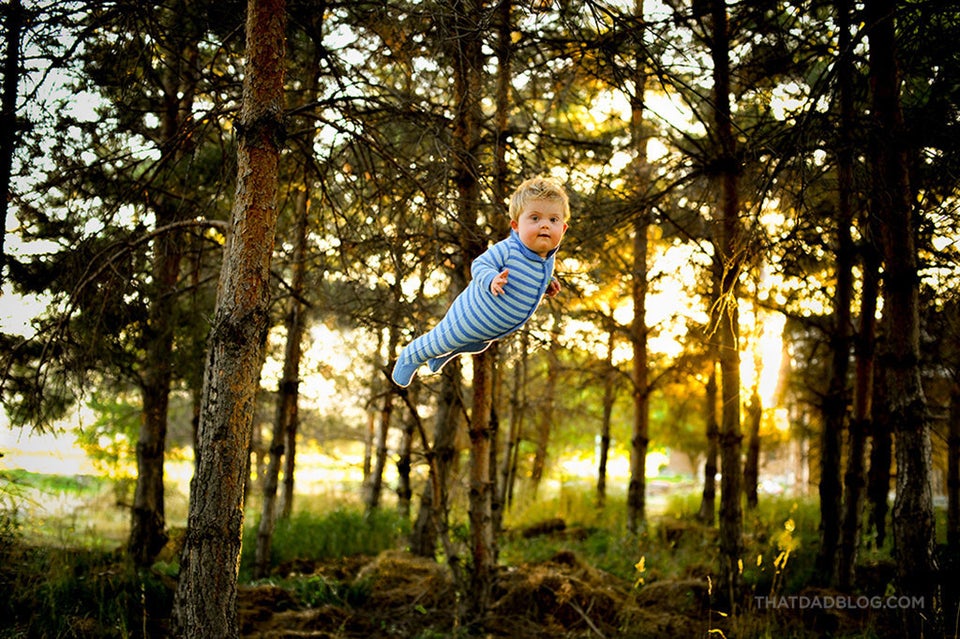 Dad's Photos Of Son Flying Hope To Raise Awareness For Down's Syndrome