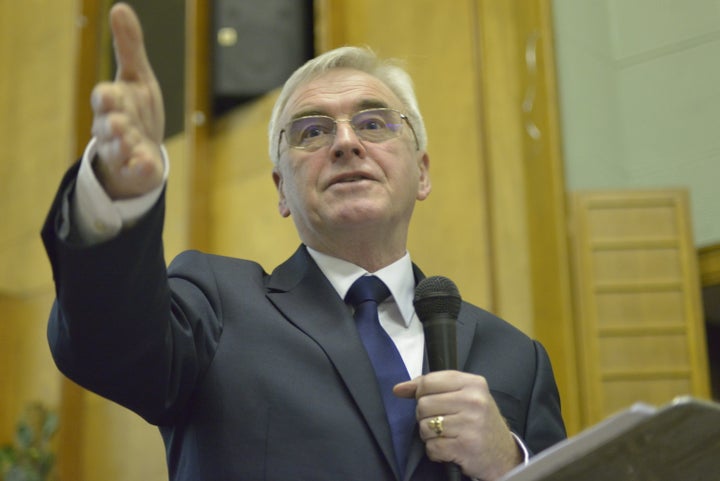 Shadow Chancellor John McDonnell has declared that he will not be attending a conference linked to the Socialist Worker's Party (SWP) - despite being advertised as the star speaker.
A poster for the Unite The Resistance (UTR) event on Saturday, called "Building Fighting Unions in the Era of Jeremy Corbyn", gives McDonnell top billing.
But a spokesman for the Shadow Chancellor has told HuffPost that he will not be attending the event and will instead be in Liverpool tomorrow.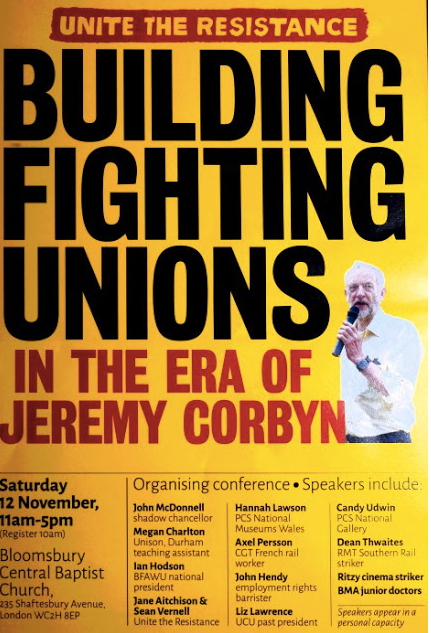 It was unclear if McDonnell's diary team had accepted the invite or not, but they stressed that he was not going.
Support for the SWP declined after a scandal 2013 when two women accused a senior SWP member of rape.
The women claimed the SWP's central committee had placed them in front of a "kangaroo court", and warned them not to report the matter to the police.
Unison shop steward Jeremy Dewar, a member of UTR's steering committee, had written that SWP members were "in the large majority" at UTR's first meeting, "this being one of "their" front campaigns".
UTR's Joint Secretaries Jane Aitchison and Sean Vernell are both members of the SWP, and that Vernell has previously written on how the SWP can rebuild following the rape allegations.
It emerged yesterday that droves of those on the hard-left, including Militant Tendency leaders, who were previously ejected from Labour, have applied to rejoin the party.
The activists said they had applied to join in order to "pacify the Blairites", it was reported.
Also listed as a speaker at Saturday's meeting is Baker's Union president Ian Hodson.
Hodson was criticised after he told a group of Corbyn supporters in March that they should be prepared to be "on the wrong side of the law" to defeat planned trade union reforms, and urged them to "go into school playgrounds" to spread the message.
This comes after the party's leader Jeremy Corbyn was criticised by Labour MPs and former allies for attending another event linked to the SWP.
Left-wing writer Owen Jones, a frequent Corbyn ally, criticised the leader for taking part in the event amid the deep acrimony that exists between Labour and the SWP.
"A left politician, however venerated, who speaks at SWP events will swiftly fray the patience of some of their most committed supporters," Jones tweeted.