The number of confirmed measles cases in the U.S.
.
The number of 2015 measles cases
in Southern California. Eleven cases linked to Disneyland were caught last year, and thus are part of 2014's measles figures.
The number of people that
for possible measles exposure. Measles is
.
...of people who aren't vaccinated will get measles if they are exposed to the virus.
The number of hours the measles virus can live, either in the air or on a surface. It's much more transmissible than Ebola, which frightened Americans in 2014 because of its scary symptoms and high mortality rate.
The year that the measles vaccine as we know it today was developed and first distributed. The vaccine dramatically lowered the number of measles cases in the U.S., and when health authorities began recommending a
, the measles rates dropped even further.
The year there was no continuous measles transmission for more than 12 months, which meant measles had been
. End of story, right? Unfortunately, no. Two trends -- an increasingly connected world and dropping vaccine rates -- are colliding to create mini measles outbreaks across the U.S. The Disneyland outbreak is only the most recent; a traveling Amish missionary returned from the Philippines last March and infected his community, where people had stopped vaccinating against the measles out of fear,
.
The
every year. Of those affected, an estimated 146,000 people will die from the disease. Travelers from the Philippines, which saw an estimated
in 2014, or Pakistan, which had an estimated
, have been linked to measles importations in the U.S. This year, measles has been brought in from travelers returning or coming from Indonesia, Azerbaijan, Qatar, India and Dubai, according to Dr. Anne Schuchat, Assistant Surgeon General and the director for the CDC's Center for Immunization and Respiratory Diseases in a teleconference last Thursday.
The herd immunity threshold, or the amount of people who need to be vaccinated, to interrupt "sustained spread" of the measles virus, although vaccine expert Dr. Walter Orenstein of Emory University School of Medicine's division of infectious diseases notes that
have experienced outbreaks.
The number of children with measles who will get an
. These complications can sometimes result in permanent hearing loss, according to the CDC.
The number of children who get measles who will also develop encephalitis, or swelling of the brain. This complication can leave children deaf or mentally impaired.
The number of children who get measles who will die from the disease. So no, the measles isn't a harmless childhood disease, especially since there are...
...antiviral therapies that exist for measles. Unlike viruses like flu or HIV, there is currently no antiviral treatment for measles. Clinicians' only option is to support the patient as much as possible as the virus runs its course.
Related
Before You Go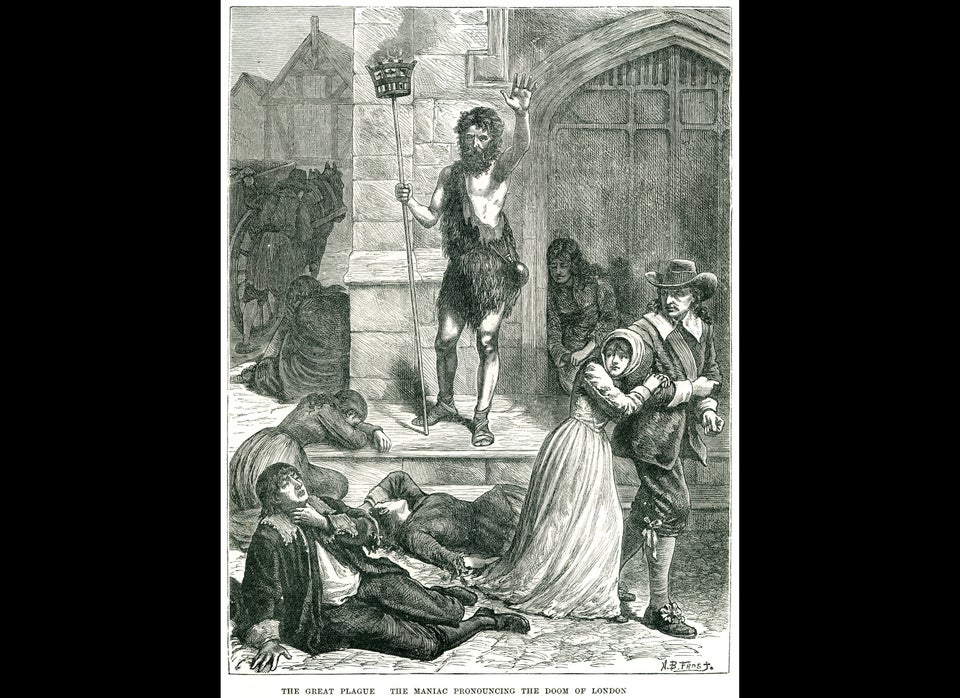 Old-Time Diseases