Six years ago Jennie Riding handed in the keys to her Liverpool penthouse, sold her car and gave her notice at work - with no concrete plans for her next life stage. "On paper I'd been living the life, but I wasn't fulfilled or appreciated," she says.
Fast forward to 2018 and today Jennie is a co-founder of a company with a £2.5 million turnover, she runs her own holiday business in the Lake District and is a proud (albeit tired) mother of three daughters, Ruby, five, Harrie, two and Annie, one.
"Women can have it all, but you can't do it all by yourself," she says. "No woman is an island, you have to play to your strengths and surround yourself with people who will guide you and inspire you."
Back in 2012 Jennie had progressed through the ranks at a waste management company, finally becoming Operations Director. After a successful growth strategy, the business was sold to a large US company in 2010, but Jennie became increasingly uncomfortable with the new corporate regime and discrimination against women.
She recalls: "In a final meeting with the managing director I said that I might set up my own business. He replied that he could imagine me 'with a nice little shoe shop or florist somewhere'. If I'd ever needed any confirmation that my resignation wasn't a mistake that was it. There's nothing derogatory about owning either of these types of businesses but it was clear from his inference what he thought a women's role was in the workplace and it certainly wasn't at the top of a multi-million pound-turnover waste company. Whenever I need an extra bit of motivation or determination, I think back to that conversation and how frustrated I felt."
Jennie and her husband Neil went backpacking around the world for six months. On their return, they founded their own waste management company, Ancorra Environmental Services Ltd. Five years later, Ancorra employs 23 people and has a £2.5 million turnover. Jennie is the Marketing and Strategy Director.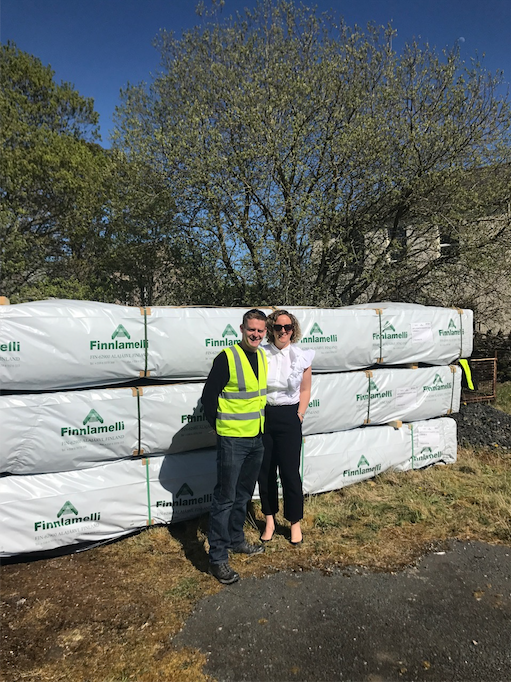 She credits The Women's Organisation, in Merseyside for improving her self-belief, and in particular the founder and CEO Maggie O'Carroll. "She's an amazing woman who's taught me a lot about asserting myself, not in a brash way but showing me how if I don't sell myself, I can't expect others to believe in me," says Jennie.
"The waste industry is very male dominated and I've had people asking at meetings if I'm going to make the tea, my response is straightforward: 'No, are you?'
"We do one-to-one mentoring and group work at The Women's Organisation. I think a lot of women suffer from imposter syndrome. Maggie has shown me that I do deserve to be at, for example, a networking event and that everyone feels the same way secretly."
In addition to her three day at week role at Ancorra, Jennie runs a successful holiday letting company with her husband. Artlegarth Country Lodges are set in seven acres of beautiful woodland near the village of Ravenstonedale and in prime walking country for both the Lake District and the Yorkshire Dales.
"When we were travelling, we critiqued everywhere we stayed and what we'd do differently, until it dawned on us how much we'd enjoy having holiday lets for real," she says. "When we got back to the UK, we approached a man who had three lodges on land near my parents' cottage in Cumbria and asked if he would be interested in selling. He wasn't, so no exaggeration we must have looked at 100 different properties over the next 10 months. Just when we were giving up hope, he came back to us and said he'd had a change of circumstances and would we still be interested. We nearly snapped his hand off."
But it was a difficult beginning to their business. On top of their commitments to their existing company in Liverpool, their daughter Ruby was born eight weeks early and the three lodges were in a state of neglect. "We stayed in them one by one and when Ruby was asleep we'd get to work doing them up," says Jennie. "Neil's very handy and I've always loved doing interiors."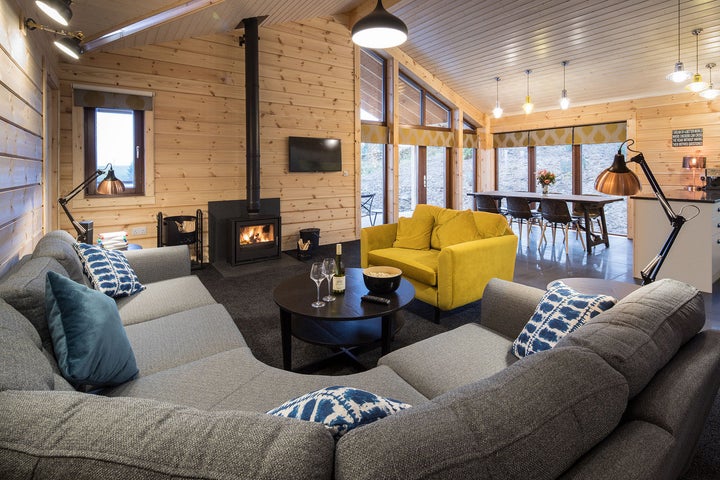 Jennie wanted to expand the business and build new high-spec luxury lodges, which is where NatWest came in. "They've been fantastic, right from the beginning when the bank relationships manager actually came out to meet us and see what we were doing," she says. "Jackie Bywater is my Business Growth Enabler and she's been an excellent mentor to me."
With a mortgage in place, they broke ground for six additional lodges in March 2017 and completed by Christmas. "I can remember saying to Neil I don't want to be like those couples you see in Grand Designs who have a baby and a half-built house," she laughs. "So, we built three houses and had two babies."
Jennie is keen to point out how essential good, reliable childcare is for women in business. "Not enough women say how important it is," she insists. "It's a big financial commitment to have childcare at home, but you absolutely need that consistent help if you're going to juggle work and family life.
"My mum has been a huge inspiration to me. She always worked and had three children. She was a master juggler. Mind you, she didn't have that always-on work culture we have with constant emails and mobile phones. I do fantasise about just switching off completely sometimes."
In their first year, their turnover was £35,000 and it's now risen to £208,000. Jennie is delighted that their occupancy rate is 70%, compared to an area average she says is 53%, and she expects business to expand dramatically with more repeat visitors. The new lodges tick two new holidaying trends - multi-generational family holidays and 'selfish catering', when families want to have a high-spec kitchen but would prefer a holiday from actually cooking.
Far from taking her busy life down a notch, Jennie is taking Artlegarth Log Cabins to 'the next level' with planning permission to develop a further nine cabins. She's also launched a third business, Happy Days, offering tours, events and experiences like cocktail -making and drawing classes to their own holiday guests and other accommodation providers with accreditation from Discover England.
"It's exciting to be expanding in the hospitality business," says Jennie. "You're helping give people their happy moments."