"I had four hours sleep, that's enough to keep me going." Nurse Leah Garnham has just finished a long night shift and is phoning me from the cabin she shares with three other women on board the Africa Mercy ship, currently docked in Cameroon and being used as a temporary clinic.
The 26-year-old from Northern Ireland, who normally works as a staff nurse at A&E at the Royal Victoria hospital in Belfast, is one of a group of NHS workers who have chosen to take a year-long career break to live and work on a boat, without pay.
This is in order to help women suffering from an injury sustained during traumatic childbirth called obstetric fistula and who have been shunned by their local communities.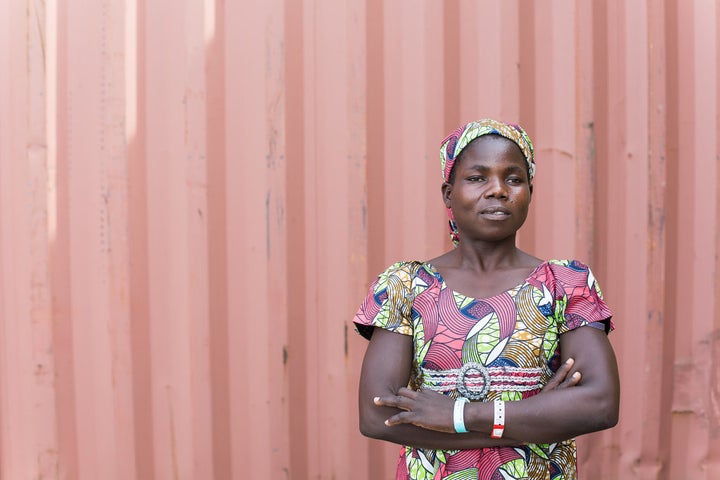 Obstetric fistula is a hole located between the birth canal and the bladder or rectum, caused by a prolonged and obstructed labour without treatment.
Not only does it normally result in the death of the unborn child, but typically leaves women incontinent, and subsequently isolated by their families.
"The women go into labour and everything seems to be progressing, and then the baby gets stuck," explains retired midwife Glenys Gallagher, 65, from Lancashire, who worked on the Cameroon ship in 2017 and on Mercy Ships in Madagascar before that - the boats move around to different locations in Africa.
"It is an absolutely devastating injury. The women can be in labour for up to a week, which causes a stillborn child." It also typically leaves women incontinent, and subsequently isolated by their communities and families.
"Can you imagine being wet through all of the time? You sit on the bus and you have got a pool of urine on your feet and the seat," Glenys adds." You can't work because you're leaking. You can't visit a friend's house because you're leaking. You smell. And then you are ostracised. The social stigma is absolutely awful and many of them end up begging."
The World Health Organisation estimates obstetric fistula affects more than 2 million women and girls in sub-Saharan Africa and there are around 50,000 to 100,000 new cases every year.
Yet, it is not that well known in more developed nations where it is far less likely to be a problem. Glenys said this is for a variety of reasons: early intervention means medical staff can stop a prolonged labour, better nutrition means women are stronger, and fewer young teenage mothers whose bodies aren't fully developed.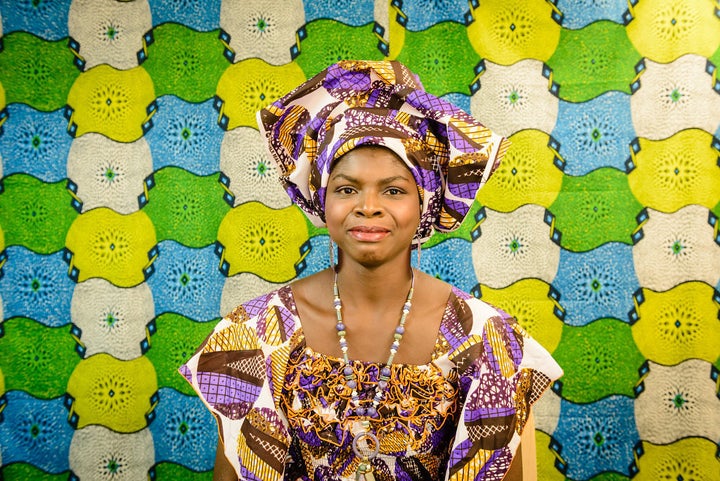 One patient, 27-year-old Mairamou, lived with obstetric fistula for seven years before coming to the clinic. She said people in her church isolated her. "They would tell me to go home because of the smell," she said. "People don't want me there and I prayed every day to be healed from this disease."
Jacqueline, 33, was also abandoned by her community and even her husband after a complicated birth that left her incontinent for eight years. "There are two types of people in this world: those who have treated me cruelly and have left me, and those who have stayed and supported me," she said.
Nurse Leah added: "You hear of the difficulties and the struggles and you just want to help. What some of the women have gone through is so incredibly sad; it certainly put things into perspective. I know I complain about the NHS but compared to this we have five-star care."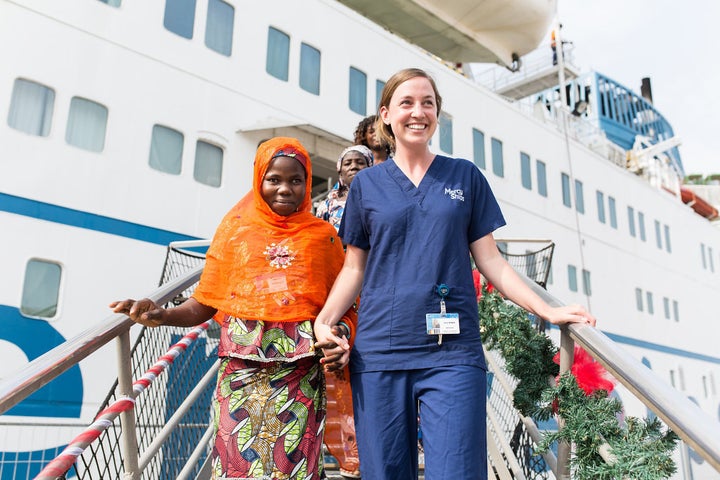 Both Leah, and Glenys self-funded their trips - including paying for their own air fare, visas, inoculations and crew fees - by saving for years and receiving some small donations from friends and family. "In a heartbeat I'd do it again. I am so passionate about these women because what they go through is so devastating," says Glenys.
When the patients have had surgery and completed around three weeks of post-op treatment on the ward, they are given a 'celebration dress' to mark the start of their new life and they are thrown a party.
The work the volunteers doing is life-changing as both Mariamou and Jacqueline attest. "I will always think of this place and be happy for as long as I live," says Mariamou. "I feel so blessed. There is a big difference in my heart. I'm a different person. I am free to go wherever I want."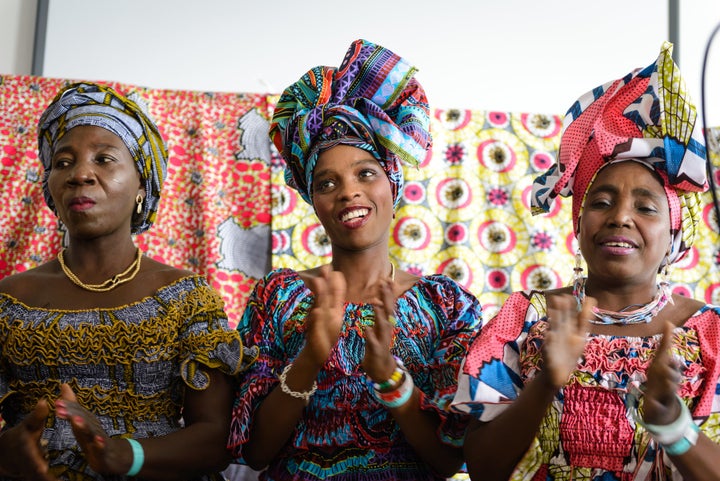 Jacqueline said: "When I get home, I think my new man is going to ask me to marry him…and I'm going to say yes! I want to move out of my village with him and start a new life—a better life."
HumanKind is HuffPost's celebration of kindness, featuring people who do incredible things for others or the planet – transforming lives through small but significant acts. Get involved by joining us on Facebook or telling us about the people who you think deserve recognition for their kind works. You can nominate them here or share your personal story by emailing natasha.hinde@huffpost.com.