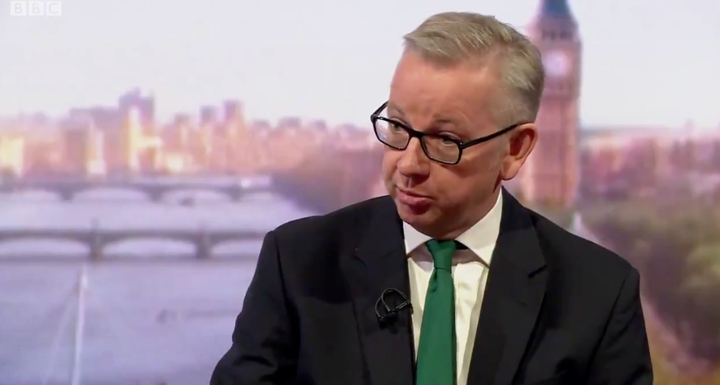 Environment secretary Michael Gove has stressed the need for the UK to reduce its carbon emissions, linking the summer's extreme weather with climate change.
Speaking on the Andrew Marr show on Sunday, the Cabinet minister said the country has "a lot more we need to do" to tackle the issue.
"Everyone will have been aware that the weather events of this summer reinforce the nature of climate change and it poses a challenge to us all," he said.
"Not only do we need to make sure that we produce less carbon into our atmosphere, that greenhouse gas emissions drop, we also need to take steps to deal with that change in our climate."
The Met Office announced earlier this month that 2018 was the joint hottest summer on record for the UK and the hottest ever for England, with the mean temperature reaching 17.0C.
Gove's comments on climate change come in stark contrast to previous Tory environment secretaries.
In 2014, Owen Paterson - who held the role at the time - refused to endorse David Cameron's claims that UK storms were linked to climate change.
The climate-sceptic, who was environment secretary for two years under Cameron, had previously suggested that the threat posed by global warming had been exaggerated and that some farmers could benefit from warmer weather.
But Gove today insisted that the UK must do better on climate change, arguing that it is "critically important" that the country meets its targets to reduce carbon emissions.
The government has pledged to reduce emissions by 80% by 2050.
However, when asked why the UK has committed to ban new petrol and diesel cars on the road from 2040 - 10 years after some other EU countries - Gove defended the government's policy, calling the target "one of the most ambitious in the world".
He told Marr that the government is investing in new technology for ultra-low emission vehicles, adding: "That's not just good for the environment and public health.
"It's also very, very good for Britain's industrial position because we are a leader in a new technology the world wants."