Back in 1975, Parky, then at the height of his powers as a TV chat show host, introduced the up-and-coming actress to the audience as "the sex queen" of the Royal Shakespeare Company.
He proceeded to interview her, calling her an "in quotes, a serious actress", and then suggesting to Helen that her "equipment" could possibly undermine her credibility. When she raised her eyebrows, he clarified "your figure", before she asked him, "Serious actresses can't have big bosoms, is that what you mean?"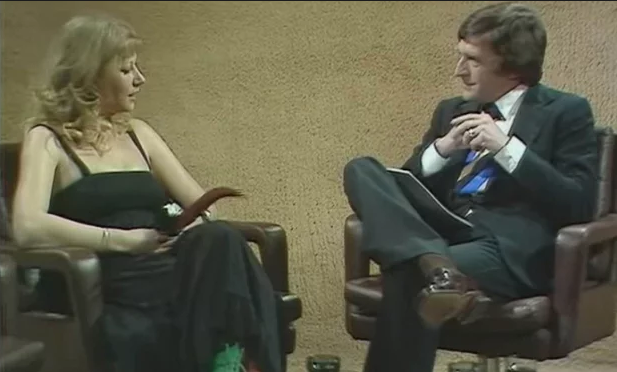 The barbed exchange prompted a sexism row that endures, with the two high-profile figures ignoring each other to this day.
Now, more than four decades later, Sir Michael rejects any opinion that he got the tone wrong, telling Event Magazine: "You have to judge it by what happened in that time. If you didn't live in that time, you're not allowed an opinion."
He remembered: "She presented a provocative figure as she walked down the stairs carrying a feather boa, half dressed as I recall, with love and hate tattooed onto her knuckles. I would not have done my duty as a human being had I not reacted in a certain way.
"I mean, we didn't like each other. We have not done much since to repair the damage, but that sometimes happens in life."
Of his 40-year stand-off with Dame Helen, Sir Michael sounds equally sanguine. He says: "I don't want to make up and nor does she… there's no problem. It's not World War III for God's sake.
"I did really well. I was so young and inexperienced. And he was such a f――― sexist old fart. He was. He denies it to this day that it was sexist, but of course he was."