Microsoft has unveiled the Surface Studio, a stunning home computer that contains the thinnest LCD monitor ever created.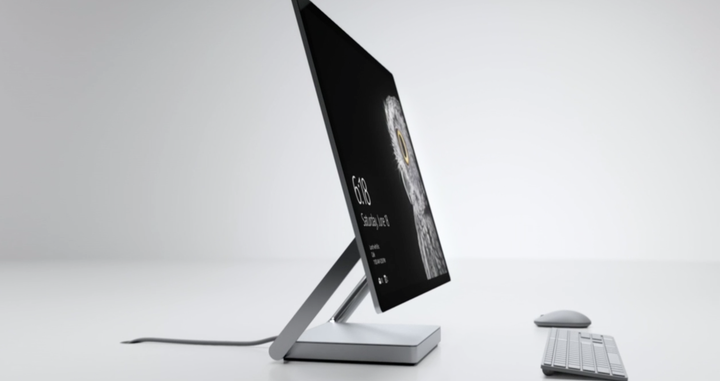 It's an extraordinarily powerful home computer that will almost certainly come with an eye-watering price tag to boot.
Microsoft has designed the Studio with one very clear goal in mind, to drive designers away from the Apple iMac or Mac Pro and back to using Windows 10.
To help do that the Surface Studio contains a massive 28-inch True Colour display which boasts a higher resolution than almost any 4K TV you own and can, according to Microsoft, show more colours than "99 per cent" of the displays out there.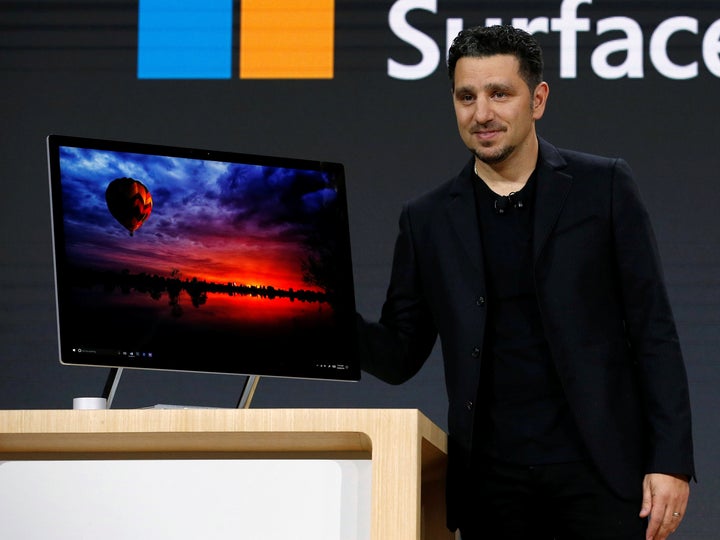 It is of course A touchscreen and also comes with a range of designer-friendly features including the ability to instantly switch the colour profile between the Studio's True Colour display and the range of colours that most normal displays will be able to reproduce.
To power this very impressive screen Microsoft hasn't skimped on the power, so you'll get a quad-core Intel i7 processor, 32GB of RAM and a powerful NVIDIA graphics card.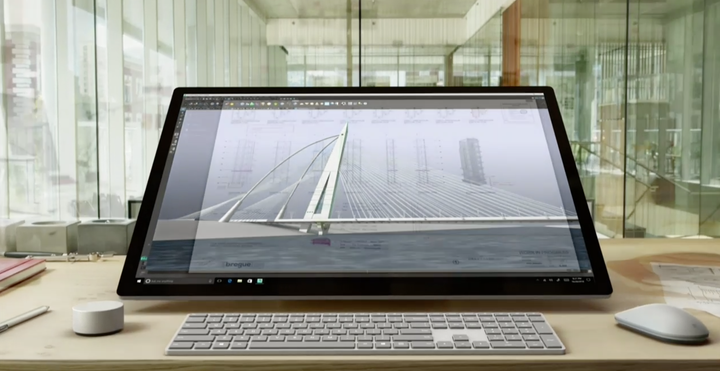 What does all that jargon mean for you? Well if you're a gamer you should be able to play all of the major Xbox titles at near full-resolution, if you're a designer you'll be able to create and design complex 3D buildings without any lag whatsoever.
Finally, there's a 2.1 stereo system and a range of intuitive peripherals including a wireless dial which lets you interact either off the screen or use it as an on-screen tool.